The Loop
Apparently, it took two PGA Tour pros to catch one foul ball
No matter how J.J. Henry winds up finishing at the Shell Houston Open, it's already been a memorable week. The two-time PGA Tour winner accomplished a first in another sport on Thursday night.
"30+ years of MLB games and just caught my first foul ball! Crowd gave me a nice clap for the effort to! #NYY" Henry said on Twitter while attending the Houston Astros game. To make the night even better, the Connecticut native's beloved New York Yankees won after dropping the first two games of the season to the lowly Astros.
Not everyone was as fortunate, though. When asked by Golf Channel's Brandel Chamblee how it went down, Henry responded:
"Bare handed line drive with the assist from @johnson_wagner his hand on ice as we speak!" Ouch.
Who says there isn't teamwork in golf? Here was Wagner's response to Henry and Chamblee:
"I'm just happy I could help JJ with this experience.Good thing is we're playing together tmrw" What a guy!
Actually, it's been quite a week of golf and baseball for Wagner, a Texas native and the 2008 Shell Houston Open winner. Before Wednesday's Astros game, he, along with Mark O'Meara and Lucas Glover, presented Yankees shortstop Derek Jeter with an early retirement gift of golf clubs. And earlier that day, he played in the tournament's pro-am with Roger Clemens.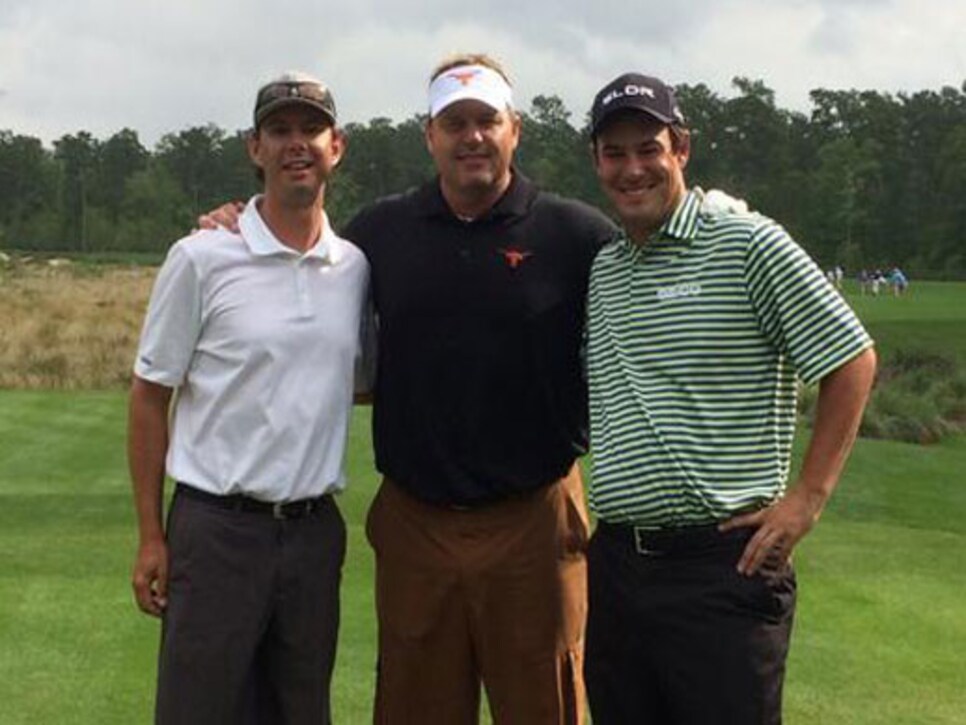 "The Rocket" would approve of Wagner toughing it out and sticking around for his second-round tee time, especially after an opening 75. If Wagner plays poorly again on Friday, at least he has a good excuse.