The Loop
Apparently Golf Digest cover boy Johnny Manziel also plays football
And all this time we thought Johnny Manziel was just a 7-handicap with a really good publicist.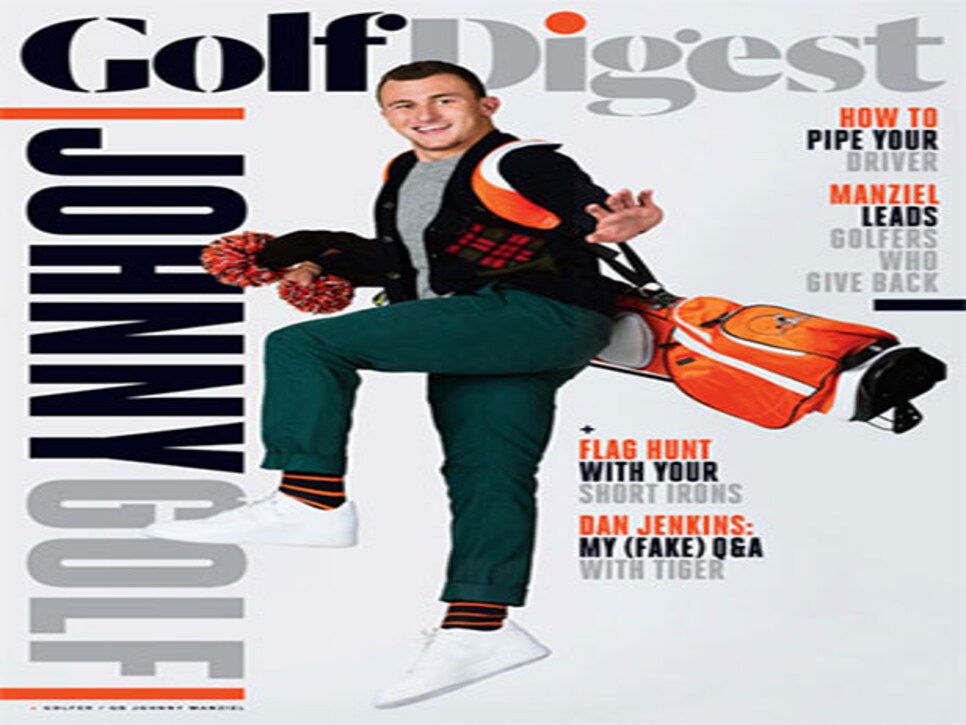 At 7-6, the Browns are still in the playoff race, and they think Manziel, who led an 80-yard touchdown the previous week, is their best bet of getting there -- beginning this week against the Bengals. That's good news for Manziel fans, and apparently it's also welcome news for Bengals coach Marvin Lewis, who referred to Manziel as a "midget" in a radio interview on Monday (Manziel is a hair shy of 6-feet tall, which is a perfectly respectable height for people who are not NFL quarterbacks).
Anyway, best of luck to Manziel, although the important thing is to stay healthy. Golf season is only a few months away.