News
AP: Masters limiting 2017 Par 3 Contest; honorary invitees lose playing, practice privileges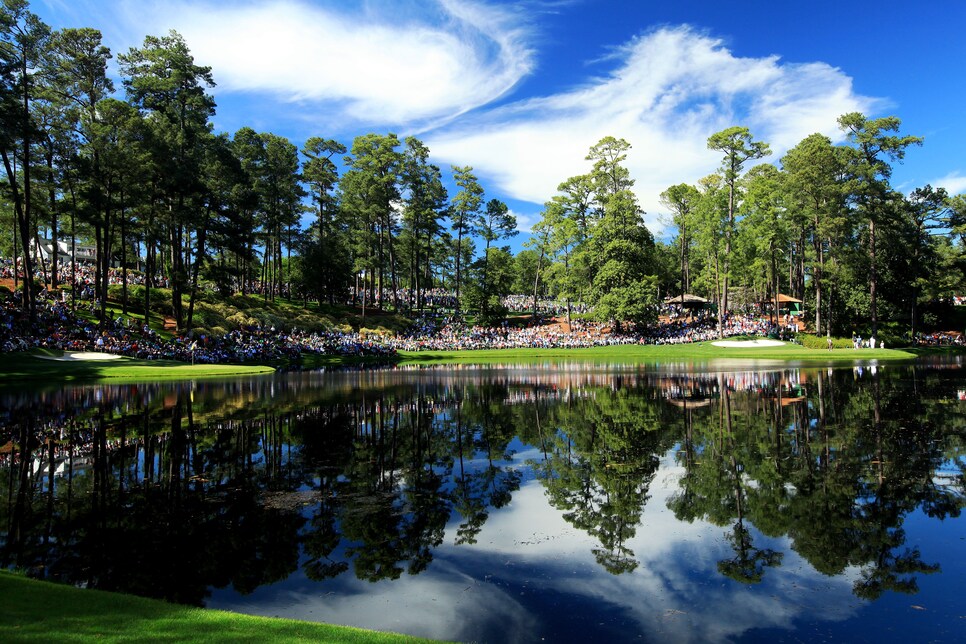 One of the most beloved traditions at the Masters is the Wednesday Par 3 Contest. Though the event technically is a competition -- here's the requisite note that no player has won the Par 3 Contest and Masters tournament in the same year -- the event is a de facto fan fest for the patrons of Augusta National and family day for the players. It's also a chance for those in attendance to see more than just players in the Masters field, as past champions and honorary invitees -- those who have won a U.S. Open, British Open, PGA Championship or U.S. Amateur -- are also allowed to tee it up.
However, this year's Par 3 field will be significantly altered. According to the Associated Press, Augusta National has sent letters to its honorary invitees to inform them that the Par 3 Contest will be limited to players in the field and green jacket winners.
"As a person and an honorary invitee, I'm disappointed because it was my favorite day of the year," former Open champ Ian Baker-Finch said to the AP. "I loved it. I'll still be there, though, and I'll watch like everyone else."
In the past, honorary invitees were also allowed to play Augusta National or use the facilities until Thursday, but those privileges have also been revoked.
"I think with time constraints, they want to make it for players in the field," said Curtis Strange to the AP. "My sense is that the Par 3 was getting a little bit crowded and taking a little bit too long, and they wanted to streamline it. I think that's fine."
This year's Par 3 Contest is on April 5. Jimmy Walker is the defending champion.