ANWA
Schulz-Hanssen wins 4-for-1 playoff on birthday for last spot in Augusta National Women's Amateur final round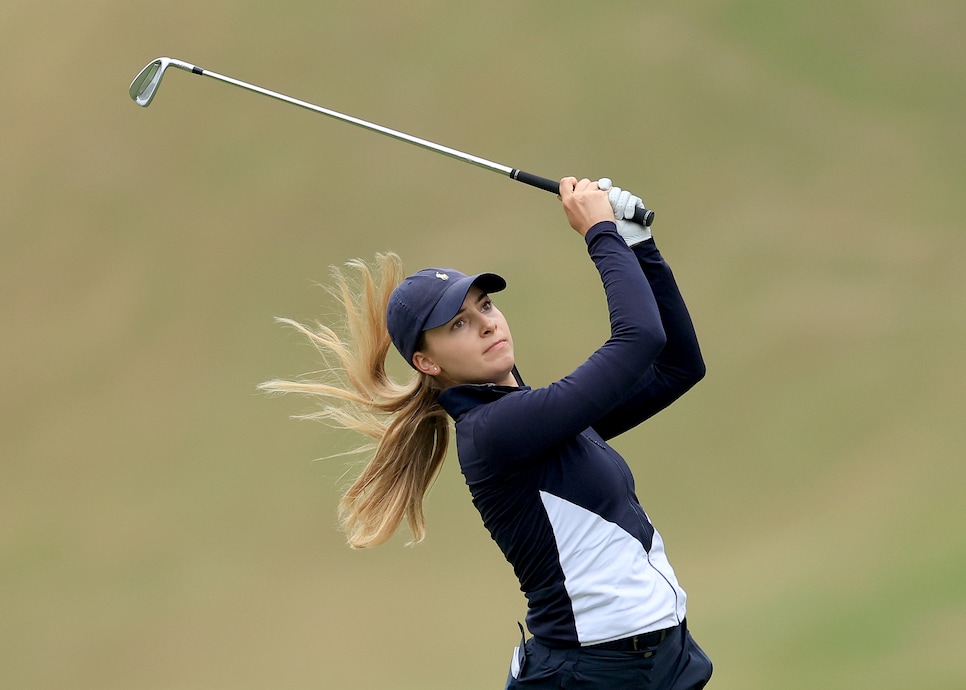 AUGUSTA, Ga.—Save the cake and candles, because there's no birthday gift that can beat what Paula Schulz-Hanssen gave herself.

Schulz-Hanssen—one of Germany's top amateurs who is committed to Arizona State—triumphed in a four-hole, four-for-one sudden death playoff following a rain-delayed second round at Champions Retreat Friday to earn the final spot for the final round of the Augusta National Women's Amateur.

"I was so nervous, but I just tried to not think too much about it,," Schulz-Hanssen said afterwards. "Charles, my caddie and I were just like 'Trust your game. Just do your own thing.' Yeah, I didn't make any big mistakes. So I think that was the key."

RELATED: Tiger Woods' looming decision
Schulz-Hanssen had to play seven holes to complete her second round Friday morning, finishing up with a four-over 76 for a two-day total of 150, good enough for T-30 with three other players. One problem: The ANWA reduces its field from 72 players to 30 for the final round at Augusta National and 30 players total, putting Schulz-Hanssen into extra holes against Virginia's Amanda Sambach, Vanderbilt's Auston Kim, and Arizona State's Alexandra Forsterling for the the last invite. All four parred the first, with a bogey at the second playoff hole knocking out Forsterling and a 4 at the par-3 17th eliminating Kim. On the fourth playoff hole, the par-5 18th, a par putt from Sambach lipped out, making Schulz-Hanssen the survivor.

"This morning I made some stupid mistakes, so I three-putted two times, and I just tried to not do that during the playoff now because, yeah, like if you do a mistake in the playoff, you don't really have a chance to make it up," Schulz-Hanssen said.

It was also a bit of serendipity for Schulz-Hanssen, as Friday marked her 19th birthday.

"I'm so excited," Schulz-Hanssen said. "So that's like a great present for myself. I'm very excited, and I'm very proud."

It's also a bit of redemption for Schulz-Hanssen, who missed the cut in her first ANWA appearance last year. While only 30 players reach the final round, all in the field do get to play Augusta National on Friday. Though getting a tee time at arguably the world's best course in a nice consolation prize, her Friday round is now more than a memorable trek, as Schulz-Hanssen remains very much in the competition at just six shots back.

"I thought that's what it's going to be," Schulz-Hanssen said, referencing Friday's practice round, "but I feel like now I really have to concentrate and just write down a few things and just try to suck it all up, yeah."

As for how she will celebrate her birthday?

"I think playing Augusta is the biggest plan," Schulz-Hanssen said.