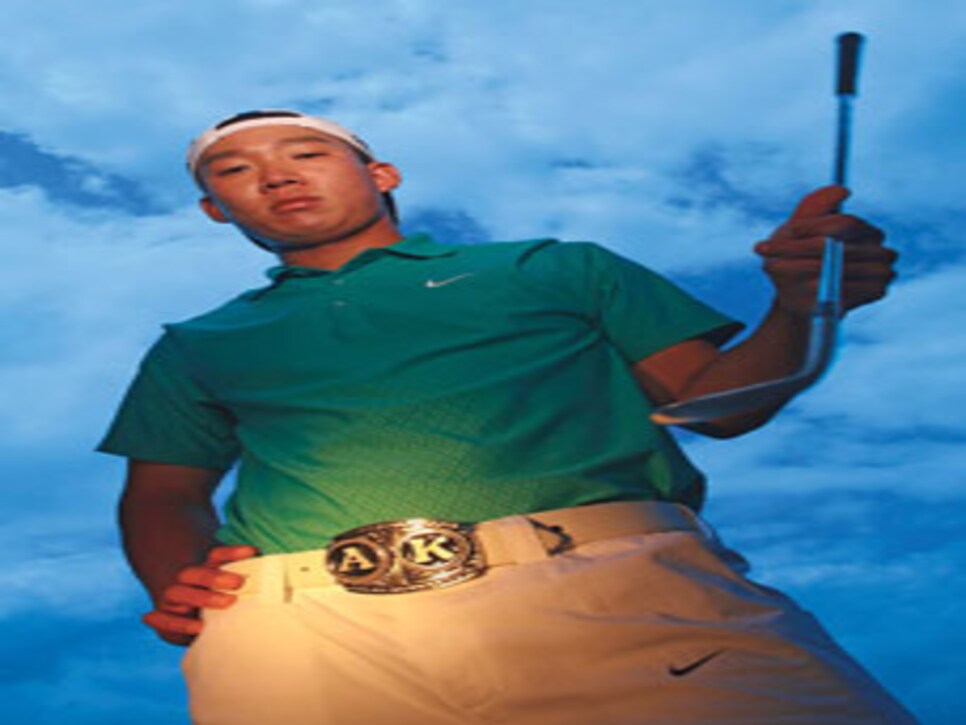 When Tiger Woods first laid eyes on Anthony Kim's belt buckle, he feigned disgust. "What is that?" Woods asked, gesturing to the large initials.
"Well, Nike hasn't put my initials on anything yet," Kim shot back, evoking a smile from Tiger.
Kim might have been joking, but no doubt only in part. He expects to be No. 1 in the world, which he will reiterate to anyone who asks, and he wasn't about to take grief, even from Tiger.
Kim, the youngest golfer on the PGA Tour, has confidence in a supply that is equal to his skill, which is substantial. He tied for second in his PGA Tour debut last fall, at the Valero Texas Open in San Antonio, and earned $1.1 million in the first five months of 2007.
His success is rooted in the California community of La Quinta. When Kim was 16, he moved there by himself from Northridge, Calif., while his parents, Paul and Miryoung, stayed behind to tend to the family's oriental-herb business. There was less trouble and more golf in La Quinta, they said.
"That was awesome," Anthony says. "If you're 16 and had the house to yourself all the time, you'd be in heaven, too."
His parents also bought him a membership to PGA West's four private courses.
"The best possible move he could ever have made," says Kevin Scheller, his friend and coach, noting PGA West's many playing and practice options.
Kim was the best prep golfer in Southern California as a sophomore at La Quinta High and later was a three-time All-American at Oklahoma. Success helped his confidence, but failure also was a contributing factor. He wanted to be a three-sport professional athlete, before realizing his size, now 5-10 and 160, was an impediment to NBA and NFL careers.
"I was always the smallest one playing basketball," he says, "but I felt like, if I had the right attitude, I could win, or I could guard a guy who's five or six inches taller and it wouldn't be a big deal."