The Loop
Another tour pro wastes a hole-in-one on a par 4 in a pro-am
In February, Australian Richard Green made the craziest hole-in-one you'll ever see on a par 4 at the Oates Victorian Championship on the PGA Tour of Australasia. But unfortunately for the three-time European Tour winner, the rarest form of albatross came a day before the tournament started.
And now, less than a month later, it's happened again.
This time it was Henrik Norlander pulling off the trick in a pro-am ahead of the Cartagena de Indias at Karibana Championship on the Web.com Tour. Sadly, there's no video, but here's a tweet from the tour with a few photos:
Pretty cool, but what a waste. And what's even sadder is Team Norlander's score despite the unlikely ace. Here, let's zoom in on the card: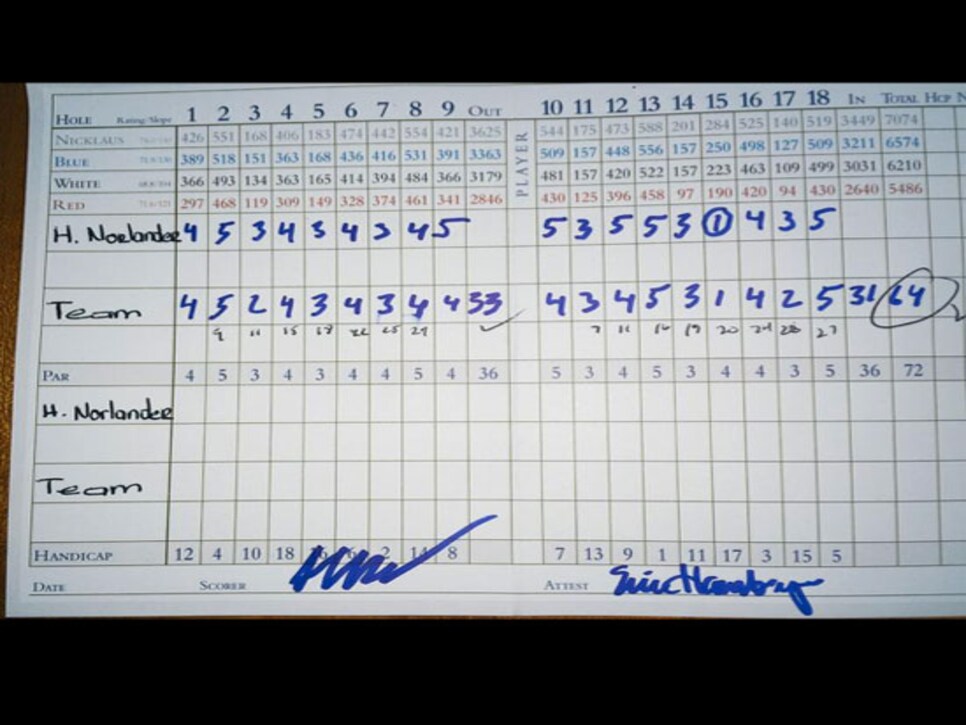 Just a 31 on the back nine? Even with a hole-in-one? That's it? Thanks for circling the 1, though. You know, because that number on a scorecard wouldn't have stood out otherwise.