News
Another perspective on which major produces the worst winners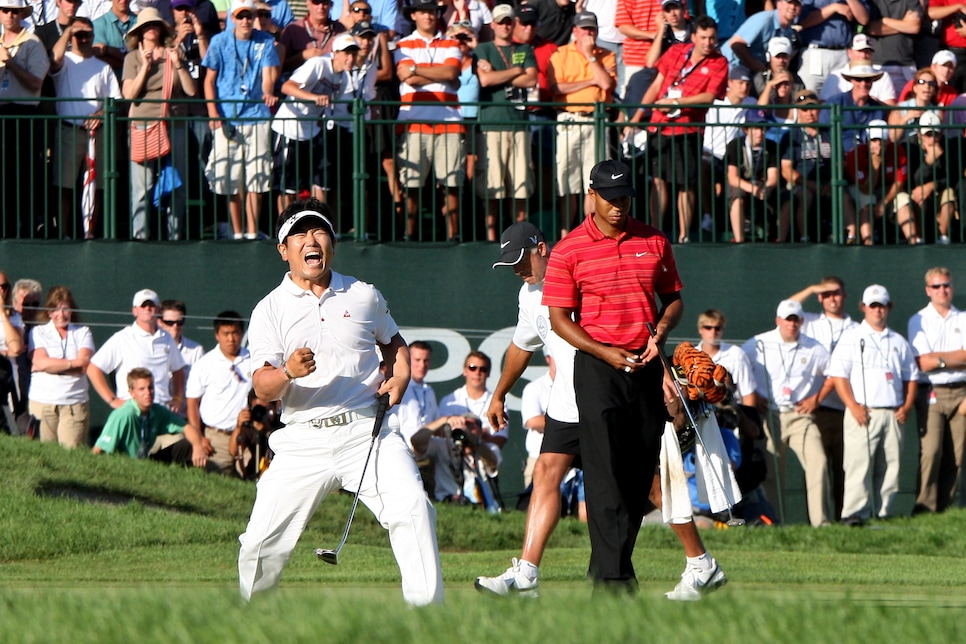 Earlier this week, Golf Digest's Joel Beall sought to determine which major produces the worst winner by looking at the average world ranking of each major's winner. By that metric—admittedly only looking back as far as 2000—the Open Championship had the highest average world ranking (the Masters had the lowest—meaning best). But reader Alaistair Johnston countered with a different criteria. His response below:
I would like to provide further insight into the perceived status of the major championships based on the historical performance record of the golfers who have won these titles.
This evaluation is based solely on factual data with no subjective element influencing the statistical results. It is generally recognized that winning a major championship is an achievement to which most golfers aspire. Many of them have won multiple majors while others could be designated as "one-hit wonders."
In ranking the majors according to this criteria, the following statistics, based on the historical record through the end of 2017, are interesting.
The total number of players who have won the PGA Championship is 70. For 37 of them—52.86 percent—this was their only major championship victory.
Similarly, there have been 86 winners of the U.S. Open. For 44 of them—51.16 percent—this was the only major title they won.
The Open Championship fares more favorably. Less than half of its champions have been "one-hit wonders." Eighty-four players have won the Open with only 39—46.43 percent—falling into this category.
The Masters, inevitably because of its smaller field with participants qualifying based on a decreed performance-based invitational criteria, enjoys the most desirable profile. Fifty-one golfers have been Masters champions, but for only 18 of them—35.2 percent—earning the green jacket was the sole occasion when they won a major.