The Loop
More Open struggles force Mickelson to wait
ST. ANDREWS, Scotland -- Count Phil Mickelson as one of those players who had reason to be annoyed when play was suspended because of high winds Friday.
For one, the suspension was called only AFTER Mickelson had endured 18 holes of conditions that weren't much better. For another, it meant the reigning Masters champ, whose second-round 71 left him at even par, will likely have to wait around until Saturday to see if he made the cut.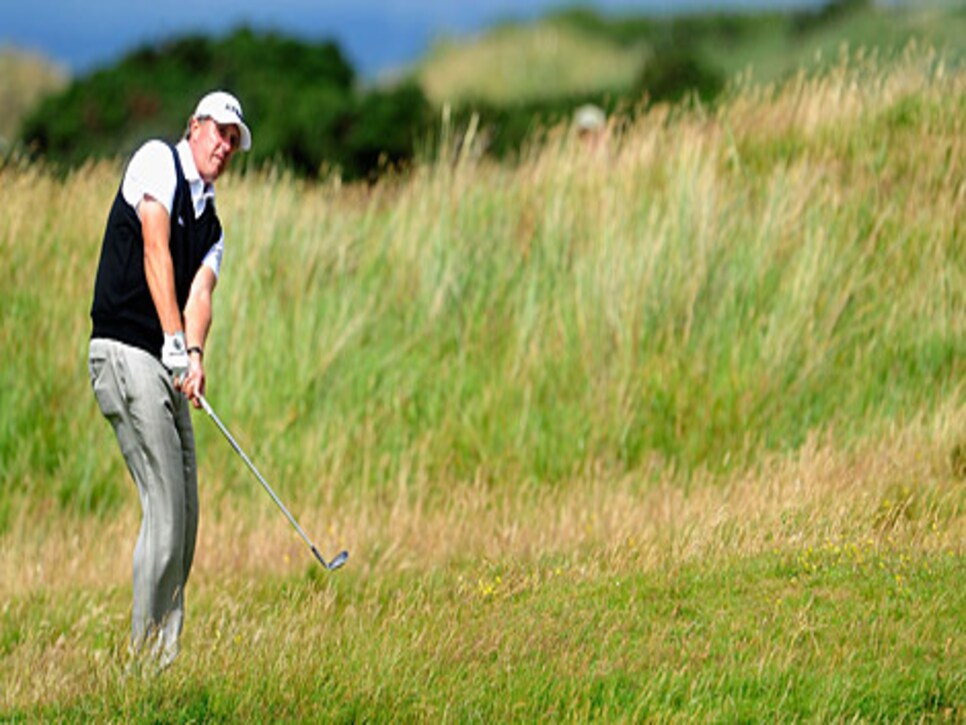 With play halted for about an hour Friday afternoon, there is a good chance the second round won't be completed until Saturday morning, leaving Mickelson and others currently on the cut line at 144 to see if they will squeak into the weekend. Given the severe afternoon conditions, it's unlikely the cut line will move to one-under par, but given how little has gone right for Mickelson so far this week, he wasn't so sure.
"Right now I'm inside the cut line," he said before players were sent back out on the course. "But if the winds calm down...there's a good chance it may not make it. There will be a lot more birdies out there."
Of greater concern to Mickelson is a continuation of his uneven play overseas (something John Strege outlined in detail before the tournament). Along with a missed cut last week in the Scottish Open, Mickelson has just one top 10 in the Open Championship. Barring a remarkable turnaround, a second isn't going to come this week.
"I'm frustrated, because I love this golf course and this tournament and I felt I was playing well coming in," Mickelson said. "I felt I was playing well after some good practice sessions, and I didn't play well the first two days."