The Loop
Another minor league team lost on what may be the worst rule change in the history of American sport
That night, the Threshers were allowed to place a runner on second base in the beginning of extra innings according to the new rule change. Had the Tarpons got up to bat, they would have been allowed to do the same. They never did, as the Threshers were able to score the run despite still not recording a hit thanks to a series of ground balls, errors and heady base running. While it wouldn't be the last time a team won because of the Mickey Mouse rule change, it certainly felt unlikely another team would do it without recording a hit.
Fast forward to Thursday night in Richmond and a team damn near did it again, though this time it was the home squad, the Flying Squirrels, and they were able to muster up one measly hit. Through nine innings, the Flying Squirrels had been no-hit by the Harrisburg Senators, who were first allowed a runner at second to begin the top of the 10th but were unable to get him home. In the bottom of the 10th, Richmond placed its runner at second, then saw its first batter fly out to second base. The next hitter, Jalen Miller, ripped a line drive to center and scored the runner from second for a walk-off victory:
This reminds me of that great meme of Pete Carroll celebrating after the Seattle Seahawks won on the bogus Hail Mary against the Green Bay Packers on Monday Night Football. Fake win!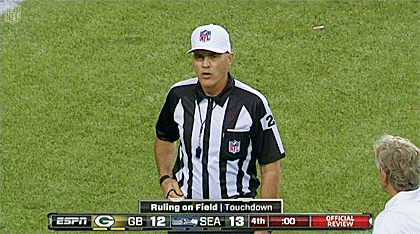 Look, this rule change is what it is. For the minor leagues, it's hard to get THAT upset over. No one should be sitting through 16 innings of a Flying Squirrels vs. Senators game, so anything to speed up the process is probably for the best. But remember, anything they are doing in the minors is a trial run to see if they could use it in the MLB, and, I cannot stress this enough, if this comes to the MLB the league will be the biggest joke in all of sports. This is tee-ball level garbage that would be painful to see reach the highest level. Can you imagine your favorite team making it to the World Series and getting into extra innings of Game 1 in a tie game and the other team is allowed to "place" a runner at second like it's some freaking board game? What a joke. Let this stay in the minors where it belongs, please.