The Loop
Another Major, Another Ireland Golf Trip Winner
Why did Neil Thomson pick Webb Simpson to win the U.S. Open?
"I wanted a guy under the radar, but who obviously had game," says Thomson, 36, an attorney from Charleston, S.C. "Webb reminded me of Lucas Glover before he won at Bethpage Black in 2009."
Thomson, a University of Virginia alum, is also partial to guys from the Atlantic Coast Conference. Webb Simpson was a two-time All-ACC golfer at Wake Forest.
Thomson is the third winner of Golf Digest's Major Championship Challenge, our fantasy golf league in which readers try to choose the winner of each major championship (including the Players Championship).
Thomson was one of five entrants who had Simpson winning the U.S. Open at the Olympic Club, but Thomson won the tiebreaker by coming closest to Simpson's winning score of one over par. Thomson predicted Simpson's winning score at two under; the others who chose Simpson had him with a winning score of three under or better.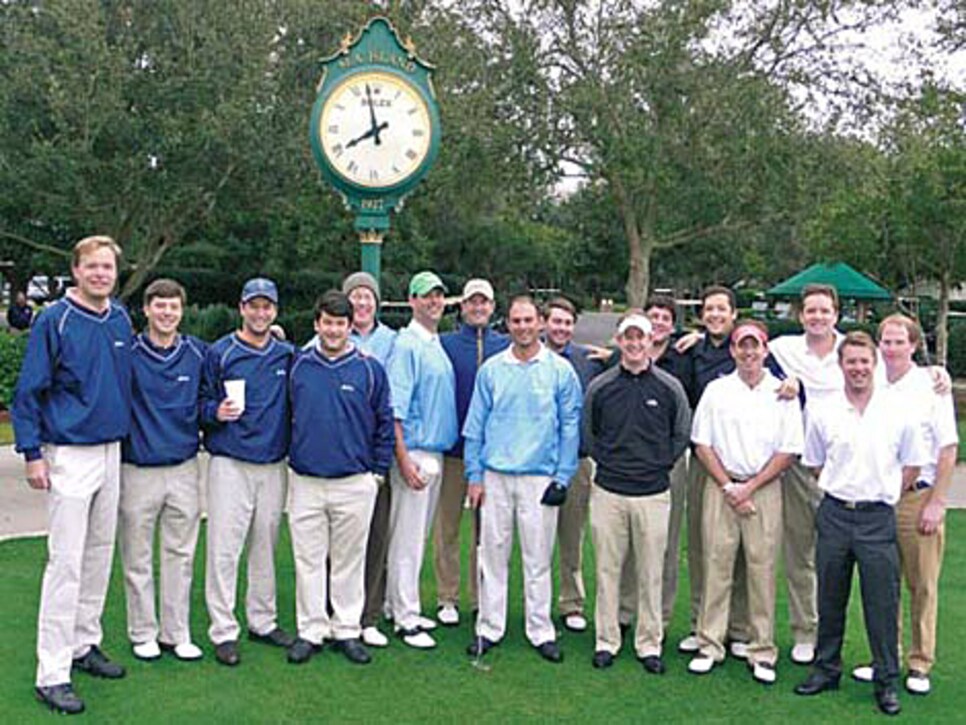 I ambushed Thomson, far left, and "The Ponce" at Sea Island in April 2008.
Thomson, who was one of the alpha-planners from the first Golf Digest Ambush at Sea Island in Georgia, is just back from an annual buddies trip to Scotland. He has never been to Ireland. "Golf Digest has been very good to me," says Thomson, a lefty, who's a 9-handicapper. "I'm looking forward to comparing Scotland to Ireland."
On Sunday of the U.S. Open, as Simpson was getting up and down from the cabbage that was just beyond the fringe of the 18th green, Thomson was home with his dog, watching in a back room, while his wife, Jackie, had gone to bed. "I was calm. It was good to see Webb get in the clubhouse at one over," says Thomson, "and after Furyk's drive on 16, which was sad to see him start to buckle, that's when I knew I was in a good spot."
For winning the third leg of Golf Digest's Major Championship Challenge, Thomson gets an an all-expenses-paid golf trip for two to Ireland. He got to pick from one of four trips being offered by Carr Golf Travel.
Thomson has already broken the news to his dad and his brother that he's taking Jackie to the__Celtic Couples Challenge in September__. Jackie's birthday was on June 21, so it was perfect timing. "In her birthday card I wrote, We're going to Ireland.' She's fired up for the trip."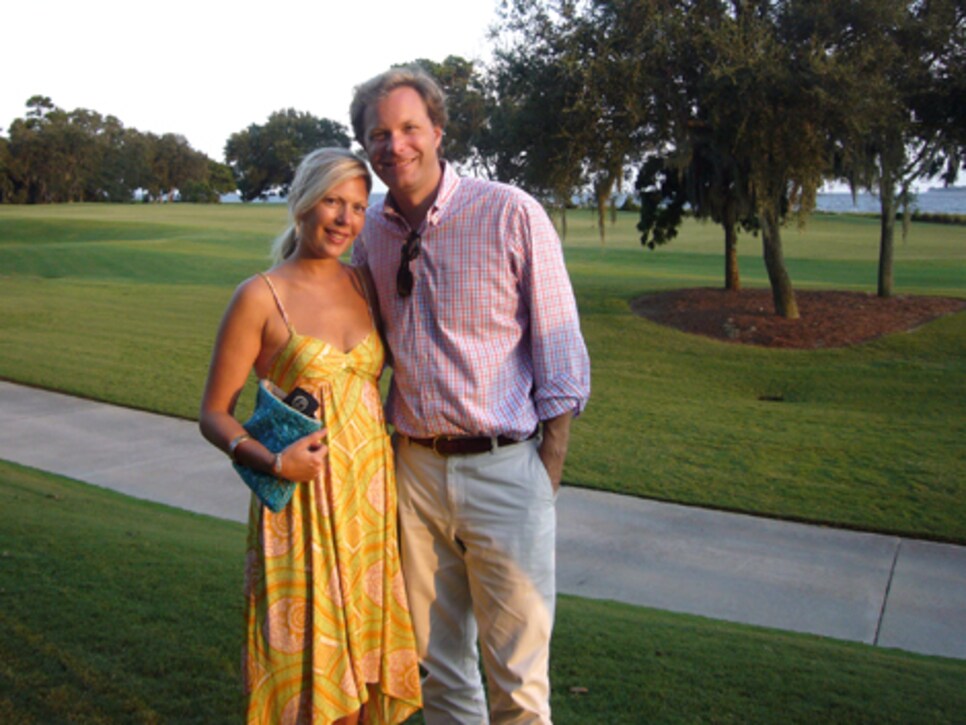 Jackie grew up playing golf in Northern Michigan and, according to Thomson, "she has a pretty good swing." They've been married for four years and have a son, Davis, 2. "She's going to have to dust off the clubs," says Thomson.
Just for fun, I did a quick stats comparison of Lucas Glover and Webb Simpson, leading into their respective U.S. Open wins. Glover was 29 when he won in 2009. Simpson is 26. In the start of the season, leading up to Bethpage, Glover had missed three cuts, with five top-5 finishes and five top-20s. This year, Simpson had missed two cuts, with two top-5s and five top-20s.
You can make your picks for the British Open from Monday, July 16, through Wednesday, July 18, by clicking here.
We're giving away two more trips for two (British Open and PGA Championship), plus a trip for four to the overall winner. It's not too late to catch "Des H.," who has accumulated $1,945,594 through three majors.