The Loop
Another longstanding Donald Trump golf course controversy may finally be over
A 70-foot tall flagpole at Trump National Los Angeles has finally been officially approved by the Rancho Palos City Council. The flagpole first went up without permission nine years ago, according to the Daily Breeze. Just a guess, but Donald Trump probably referred to it as "the greatest flagpole in all of North America."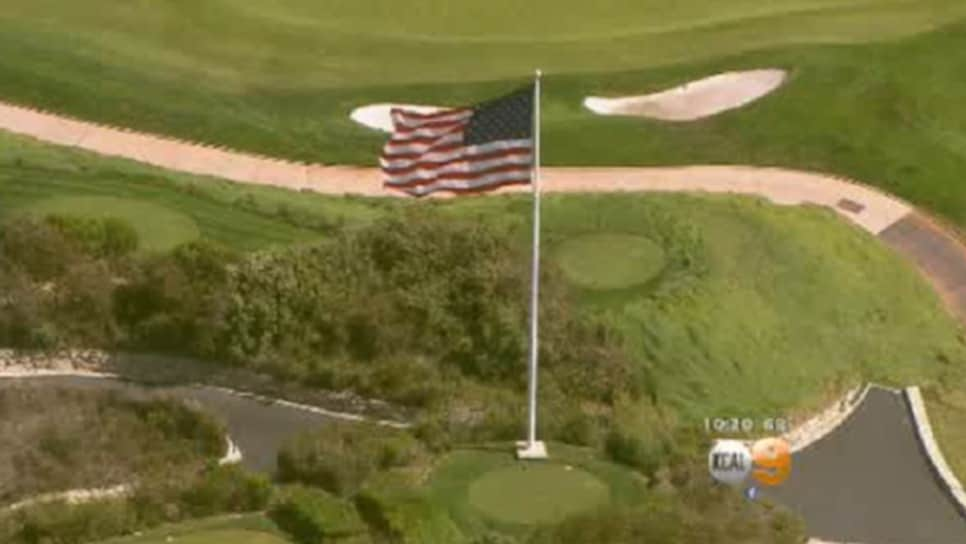 Of course, Trump is no stranger to controversy with his courses -- specifically this one. Last year, comments Trump made about Mexicans during a speech caused the PGA of America to move its Grand Slam of Golf from Trump Los Angeles. The fate of Trump's Doral course as an annual PGA Tour venue is also still up in the air. And then there's his ongoing legal battle in Scotland over wind farms built near his Trump International Golf Links.
The flagpole matter also involved the California Coastal Commission, which allowed the structure to remain on the grounds while this issue was sorted out. Appeals to have the towering presence removed could still be filed, but for now, it's finally legal.
Phew. One less thing on The Donald's plate if he becomes president.