The Loop
Another golfer named Annika, and she won't be the last
A familiar first name surfaced in the North Texas LPGA Shootout this week, another Annika, this one a 16-year-old prep standout from Pasadena, Texas.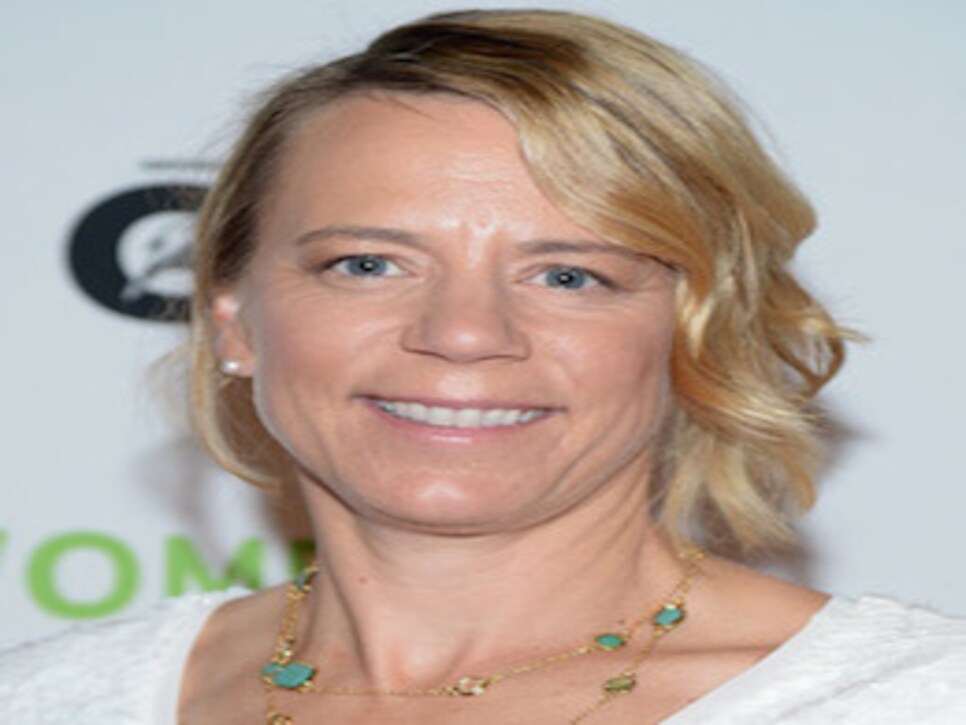 "I was named after Annika Sorenstam," Annika Clark told the Pasadena Citizen last year. "She was number one in the world when I was born. Whenever people ask me what my name is, they say, Man, you have a great name to be a golfer.'"
Clark likely won't be the last Annika to surface in golf. Sorenstam's reign in women's golf spawned a surge on girls named Annika.
In 1995, the year Sorenstam (shown here) won the U.S. Women's Open for the first time, the name "Annika" debuted on the list of the 1,000 most popular baby names for girls, ranking 971st, according to the Social Security Administration website (see chart below).
From there, the growing popularity of the name coincided with Sorenstam's ascent in women's golf, eventually climbing to the 284th most popular girls name in 2003, the year after Sorenstam won 11 LPGA tournaments and 13 tournaments in 25 starts overall.
The name "Anika" (spelled with only one "n") similarly climbed the popularity chart, eventually peaking at 478th in 2004.
And, in the unlikely case that you were wondering whether the names "Eldrick" or "Tiger" enjoyed a similar surge in the wake of Tiger Woods' dominance? Not a chance. Neither ever showed up in the top 1,000 boys names.