The Loop
Another Daly reality show? Here's the reality
Everyone would enjoy seeing John Daly turn his life and career around (in that order), and he says he's taken positive steps on both fronts.
At this point, it's probably better to withhold judgment on his turning his life around. Give him credit for losing weight, though do so with a caveat; the lap band surgery on which he relied for his weight loss is a reversible procedure. A benefit to the lap band surgery is that it doesn't allow for much, if any, alcohol consumption. Again, the surgery is reversible. Here's hoping for the best for Daly.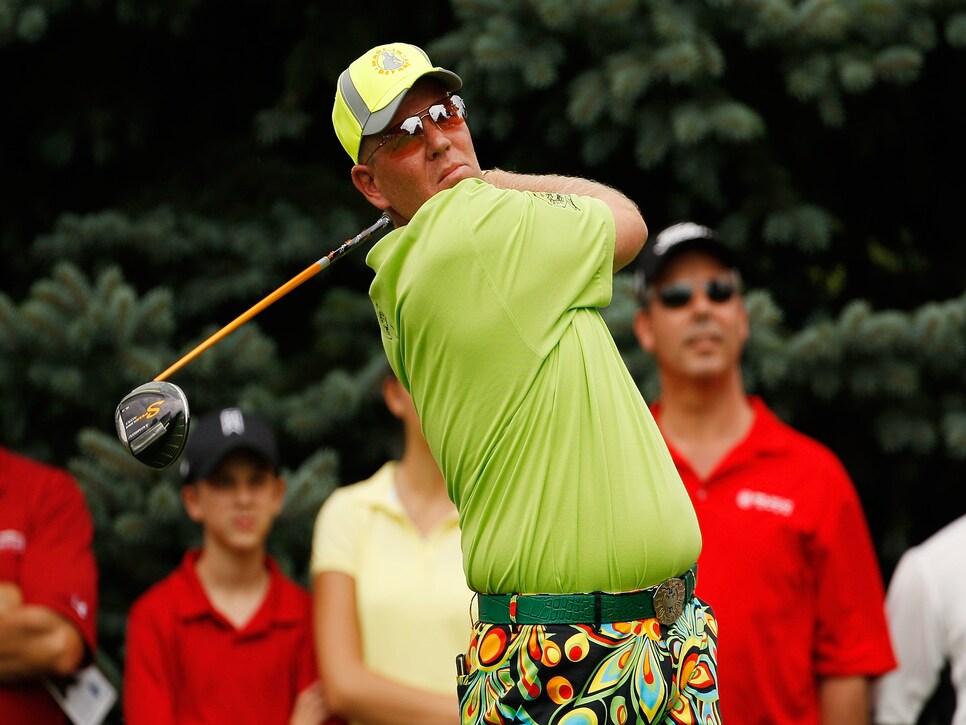 As for his career, the evidence remains scant that he is on the cusp of a resurrection, notwithstanding a tie for second in the BMW Italian Open. He missed the cut in four of eight European Tour starts in 2009, and his best finish outside of Italy was a tie for 27th at the British Open.
In four PGA Tour starts since his suspension was lifted, he missed the cut in two of them and tied for 59th in the other.
More damaging to his new-man narrative (barring any post-round claim of injury), Daly shot an 88 in the second round Friday, a round that included a quintuple-bogey, a quadruple-bogey, a triple-bogey and a double-bogey. This after reports, this one from Geoff Shackelford, that in Thursday's round he at times played as though he had lost interest.
In the midst of it all, we learn that he has agreed to do a new reality show on the Golf Channel, this one with less turbulence. "I'm more laid back,"he told the Associated Press this week. "It won't have the hustle and bustle as the last show."
Better reserve judgment on that, too.
The reality is that seeing less of him would be far better than seeing more of him these days, until he has proven definitively that he has ditched his demons for good. A 51 on his back nine on Friday indicates that they're still hanging around.