The Loop
Another Bruin enjoys playing with the pros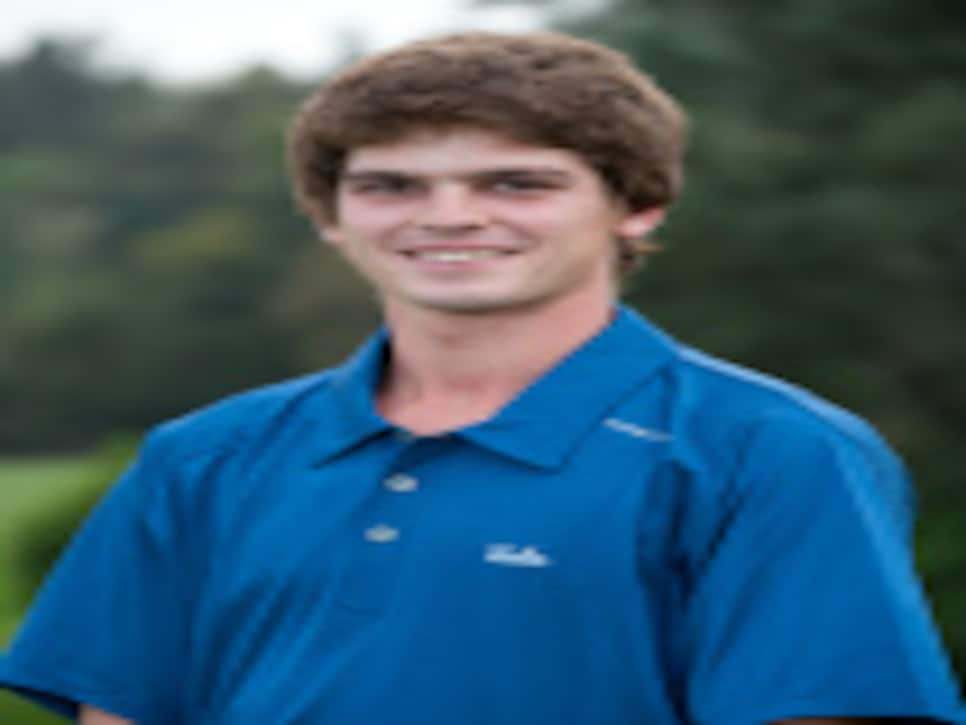 Goosebumps formed on his arms as Pedro Figueiredo walked down the 18th fairway to a standing ovation from the gallery at last Sunday's Portugal Masters. Receiving an overwhelming reception from his fellow countrymen was the perfect way to cap off his best finish in a professional tournament.
"I just felt a lot of adrenaline in that moment," said Figueiredo, a junior on UCLA's men's team who moonlighted in the European Tour event. "It was a very special moment."
England's Tom Lewis made the most noise at Oceanico Victoria GC, winning the title in only his third event since turning pro. But on the 18th hole on Sunday, the roars were loud for another 20-year-old, as Figueiredo returned to his native Portugal and placed 23rd, highlighted by a seven-under 65 in his second round.
Figueiredo, whose impressive amateur record includes titles at the 2008 Portuguese, Irish and British Boys Amateur Championships, had his parents, two sisters (who "normally don't like golf very much"), grandparents, girlfriend and other friends in the gallery, along with each Portuguese golfer on the weekend who missed the cut.
"I'll remember their support for sure," he said in an interview Monday evening.
"It's really impressive for him to go there and to have the pressure of going back home, but then also to do so well," Freeman said. "That's why I'm so happy for him, because he's a great kid and he works hard and he deserves all of it."
It was the 11th European Tour event that "Figgy" (as his teammates and coaches call him) has played, but this was his first top-25 finish. The Portuguese golfer has missed seven previous cuts, with his best showing coming in 2008, a T-27 at the Madeira Island Open also in Portugal.
Freeman said he had been exchanging emails with Figgy throughout the weekend, sending his golfer words of encouragement.
"It's funny because any time I need a really good round from him, I tell him, Look I need a Figgy round,' " Freeman said. "And so I sent him a couple emails [this weekend] and I said, I need a Figgy round today.' And he definitely did it."
Figgy's stellar second round was jump-started by an eagle on No. 12 (his third), and he followed it up with six birdies. While he said he hit the ball as well as he could've, he counted his putts yesterday, and was a little discouraged by the number: 30.
"It showed that I hit the ball very well, just a very consistent and good round of golf," he said, who also enjoyed playing with European Ryder Cup player Francesco Molinari on Saturday and Sunday.
Freeman said Figueiredo's weekend is the kind that he'll always be able to turn to and say, " I can be successful at this, I know what it's like to have a chance to do something special.' "
Figueiredo hopes it translates to his collegiate season, too.
Follow me on Twitter: @s_hennessey