Annoying NFL Texts with Ian Rapoport: When your team loses and heads need to roll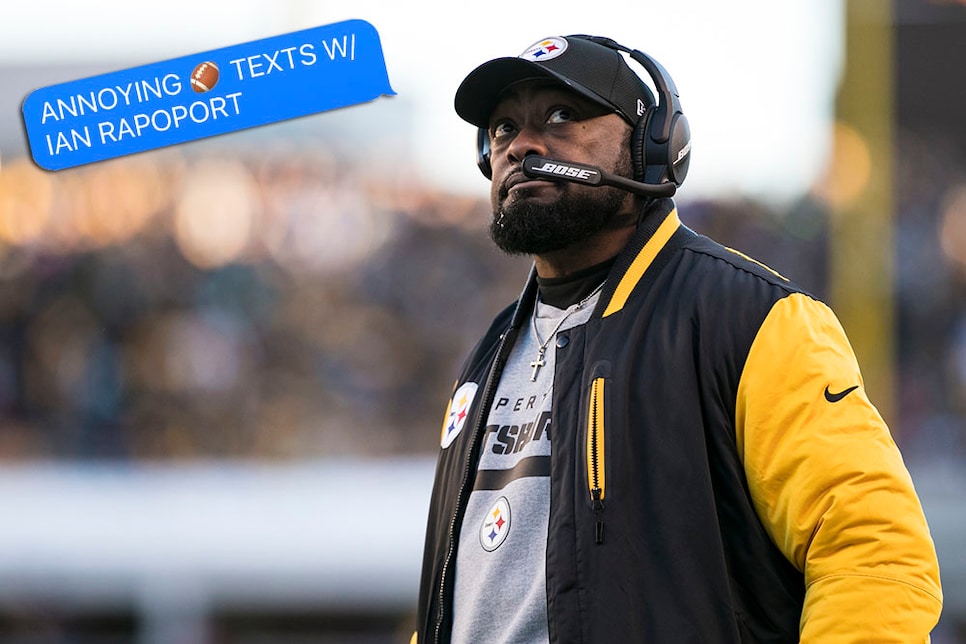 Before we embark on what our Shane Ryan rightly describes as the best weekend in football, it's worth pausing to consider who will not be among the four teams vying for a spot in next month's Super Bowl. Specifically, let's talk about two teams that presumably had their tickets punched for the conference championships, and now face the inevitable second-guessing that accompanies a relatively unexpected heart-wrenching season-ending loss. That's where we started in our weekly text exchange with NFL Network's Ian Rapoport, whose job is to monitor the head-spinning series of personnel changes that often arise once a team has unbuckled its proverbial chin strap for the last time.



Most remarkable is how the flow of information works this time of year. You would think it'd mostly be guys like Rapaport hitting up team sources for intel, but just as often it works the other way around.