The Loop
Annoying NFL Texts: Ian Rapoport on his son bursting into room while he was on live television, and how he rolled with it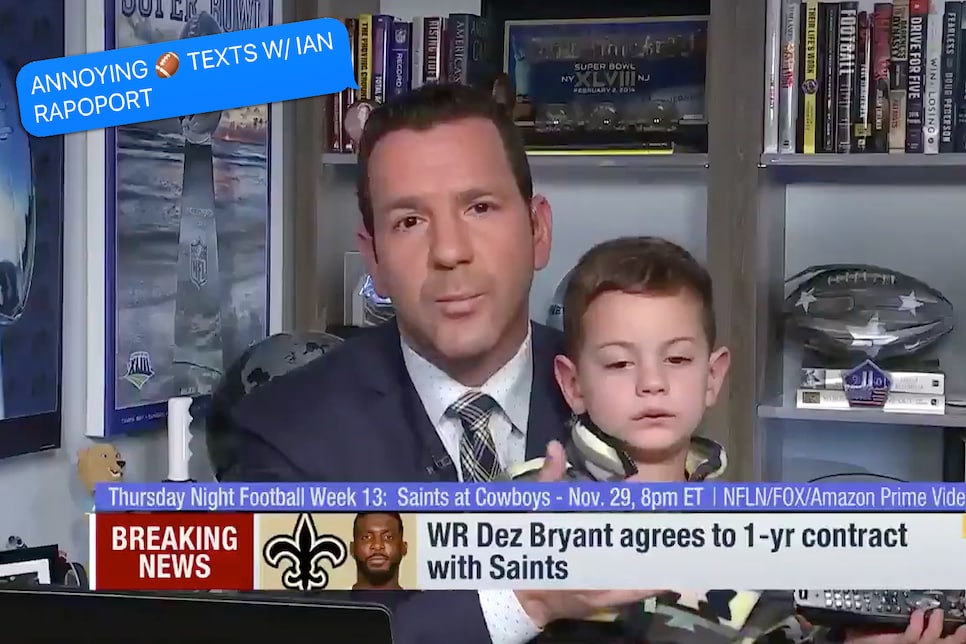 Usually when we pepper NFL Network's Ian Rapoport with questions in our weekly text exchange about the top performers in the game, we are talking about, well, football players—quarterbacks hitting their marks, defenses creating chaos, that sort of thing. This week one might argue the deftest performance in football was by . . . Ian Rapoport, who was on air Wednesday doing a live hit in the immediate aftermath of Dez Bryant's signing with the Saints when life intervened.
Specifically, it was Rapoport's son, Jude, home sick from school and busting in to the home studio just as dad was breaking it all down. But Rapoport, the consummate pro, barely skipped a beat.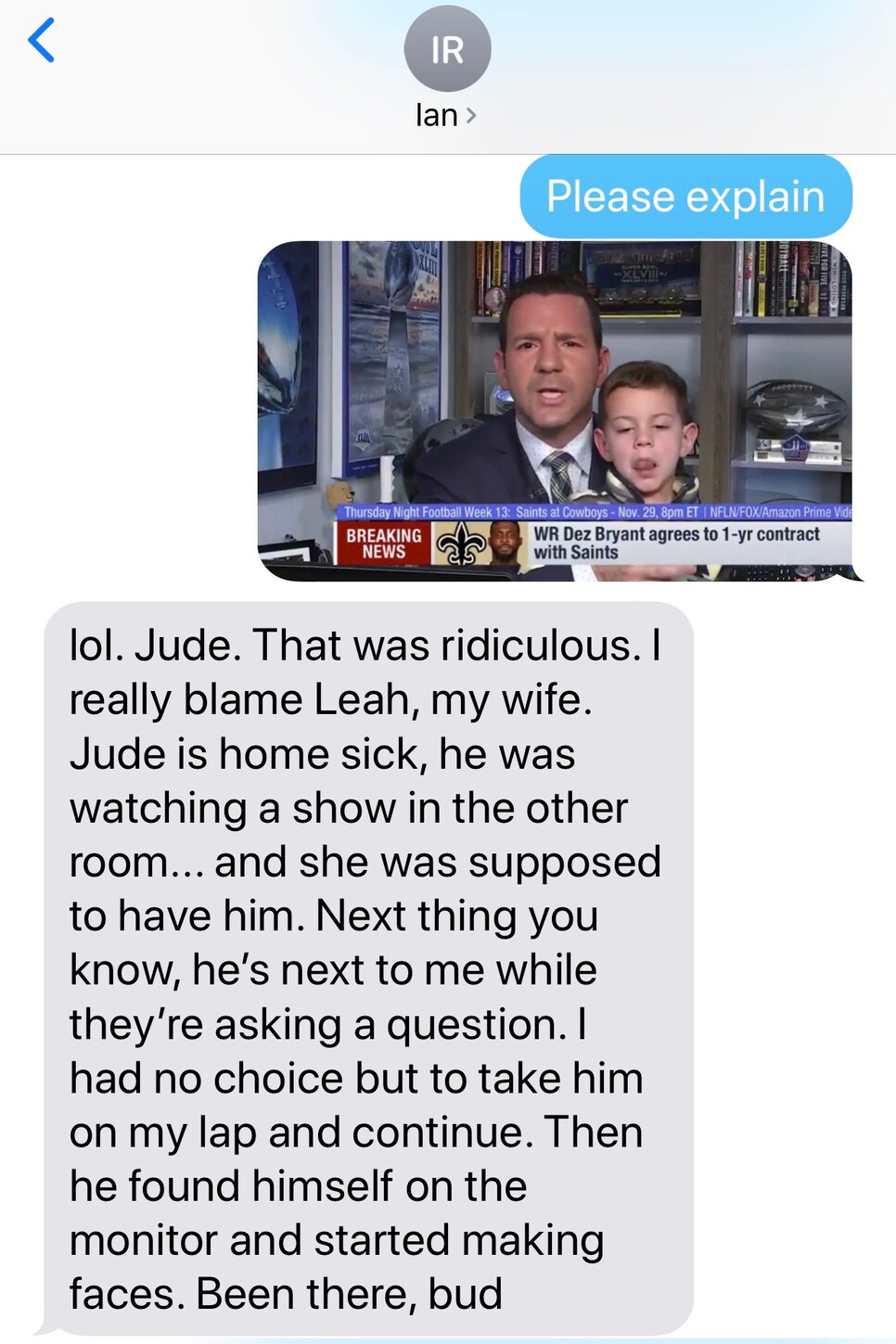 What's remarkable about Rapoport's showing is it follows yet another comically intrusive on-air moment, when he took a football off the head while doing a stand-up a few years back. Again, note the focus.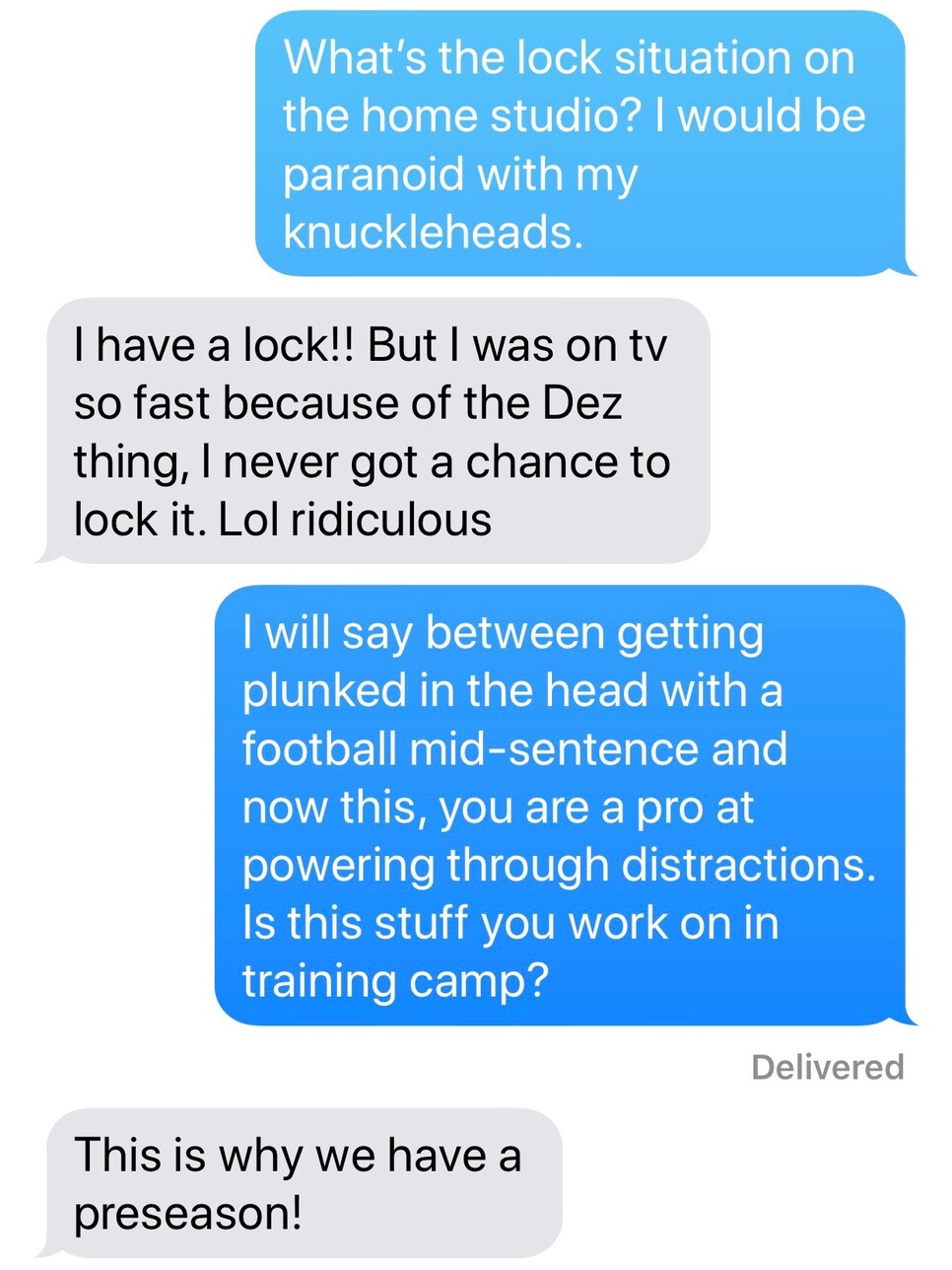 All in the service of reporting the news. Speaking of which, Rapoport was not the only headliner in football this week. Another, for admittedly not the best reasons, was Jameis Winston, the beleaguered Tampa Bay quarterback who served a three-game suspension to start the season, then lost his starting job to Ryan Fitzpatrick after throwing 10 interceptions in his first four games. All lead to the question of whether Winston will be cut loose by the Bucs sooner rather than later.