Instruction
Warming up before a round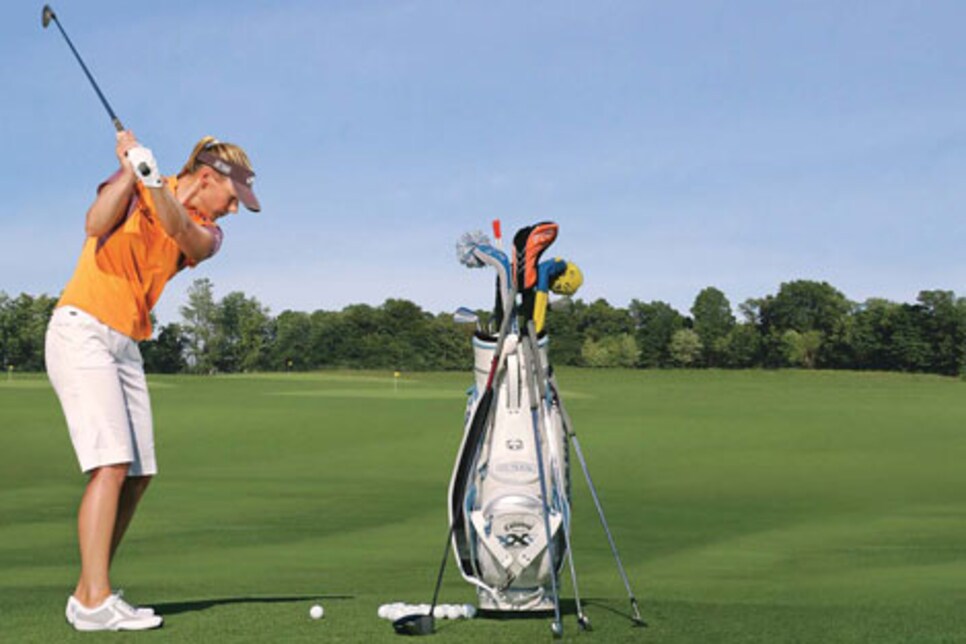 1. On tournament days my warm-up is always the same: an hour and 15 minutes. I start on the practice green, hitting some short putts then longer ones, mixing up the uphillers, downhillers and big breakers. Then I move on to chipping, and maybe hit a few bunker shots to get loose with some bigger swings. That's the first 15 minutes.
__2.__Then it's to the range, where I start with my 60-degree and work up through the bag (see photo above). Before I pull out the driver, I go back to my 60 and hit a few more. I want to be sure my swing has stayed smooth, with the same tempo from wedge to driver. I'm 45 minutes on the range.
3. Finally, I go back to the practice green, for the last 15 minutes. My goal is to get a feel for green speed by hitting some long lags. Also, I putt a bunch of short ones, to see and hear the ball dropping into the cup -- a great image to take to the course. When it's time to go, I'm ready and in a good rhythm. I haven't had to rush or kill time.
Sorenstam writes instruction articles only for Golf Digest Publications and runs the Annika Academy at Ginn Reunion Resort near Orlando.