News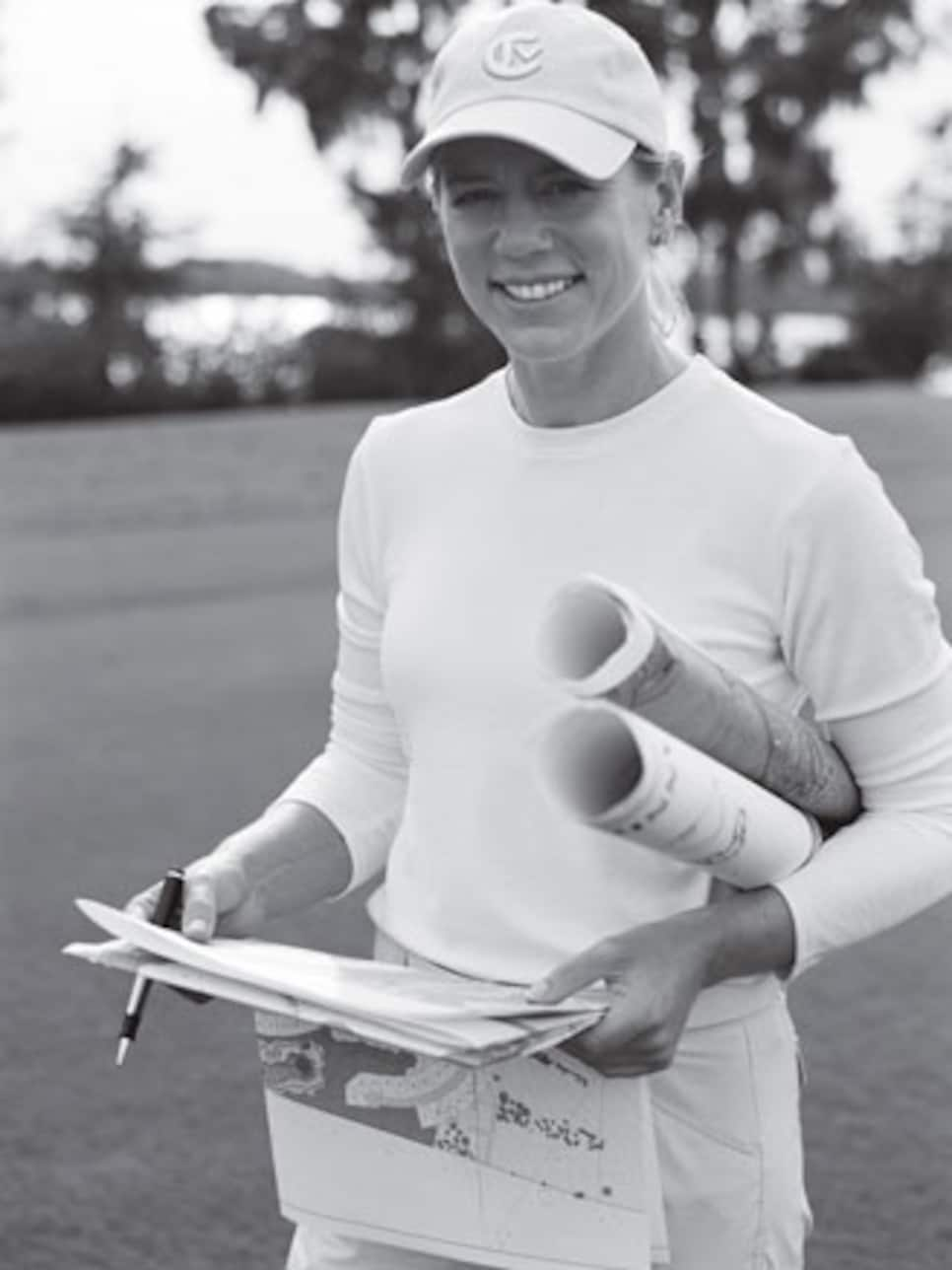 Sorenstam has designed a golf course in China and has two others in the works, including one just outside Charleston, S.C.
Annika Sorenstam is standing in the 15th fairway at Lake Nona Golf & Country Club in Orlando, juggling balls as effortlessly as she swings a golf club. One ball, she says, represents "me," the others competitive golf and her nascent business career. When one ball drops to the ground, she laughs. "That one is me."
Sorenstam is implying that the other things in her life are taking precedence right now. In addition to embarking on a new season, making appearances for her sponsors and starting a course design business, the world's No. 1 female player is opening the Annika Academy at the Reunion Resort Club near Orlando, which will open to the general public in October. She is a national ambassador for the Make-A-Wish Foundation and is also hosting two tournaments this season, including the inaugural Ginn Tribute Hosted by Annika on the LPGA Tour. Plus, the man in her life, Mike McGee, son of former PGA Tour player Jerry McGee, is now the managing director of her company.
Sorenstam's business ventures and a long-stated desire to start a family have led to speculation that the LPGA Tour's all-time money leader is close to retirement. But Sorenstam, who turns 37 in October, makes it clear that she has unfinished business. She is determined to atone for a 2006 season that was below par by her standards, even if she did win three LPGA events and her 10th major championship.
"I was disappointed with last year," she admits, after failing to win Player of the Year honors for the first time since 2001. "I want to change that."
Sorenstam plans to play a reduced tournament schedule this year (there are, after all, seven fewer titles to defend versus a year ago), but her goals remain the same: to recapture LPGA Player of the Year honors and win a Grand Slam.
"Even though I'm going to play less, I think it's possible," she says. "I plan on being in contention every time I'm out there competing this year."
She is equally passionate about her new golf school. Each session will combine golf, fitness and mental-game instruction for six to eight students in a boutique-style setting. The 5,400-square-foot facility includes a state-of-the-art gym, two hitting bays, a conference room and a kitchen. Sorenstam oversaw all aspects of the construction, down to landscaping and the selection of lamps, towels and stationery.
She was also in charge of hiring, although she didn't have to look far afield. The academy team will include Henri Reis, Sorenstam's swing coach of 20 years; her personal fitness trainer Kai Fusser; and sister Charlotta, who will be in charge of golf operations. Sorenstam will host several schools during the year, including a three-day program, Annika Presents Vision54, with Golf For Women Top 50 Teachers Pia Nilsson and Lynn Marriott. The featured program, the Soren-Slam Package, includes nine holes of golf with Sorenstam.
"I've thought about the school for a long time," says Sorenstam. "I want to share my knowledge and the passion I have for the game, and inspire people. It's great to be able to share Henri and Kai, too."
Sorenstam came up with the boutique school idea by asking herself, "Where would I want to go?"
"I've been fortunate enough to play at a lot of private clubs; I love that atmosphere," she says. "I'm going for the high-end experience. I don't think there are many schools like it, that combine the personalized instruction with the health and wellness aspect."
Sorenstam is also breaking ground in the golf-course design business. Her first course was the Annika Course at Mission Hills Golf Club in China, one of 10 featured designs by world-class players such as Jack Nicklaus, Greg Norman and Ernie Els. She's the signature designer on a course in South Africa, the Euphoria Golf Estate & Hydro, scheduled to open in 2008, and has also been hired to redesign Patriots Point Links in Mt. Pleasant, S.C., just outside Charleston. Her goal is to create courses that challenge "men, women and children equally."
"Golf is not a game of gender; it's for everyone to enjoy," says Sorenstam. "What other sport can put people of different ages and genders on the same playing field in a way everyone can be competitive?"
For more information on the Annika Academy, call 888-266-4522 or visit reunionresort.com