Instruction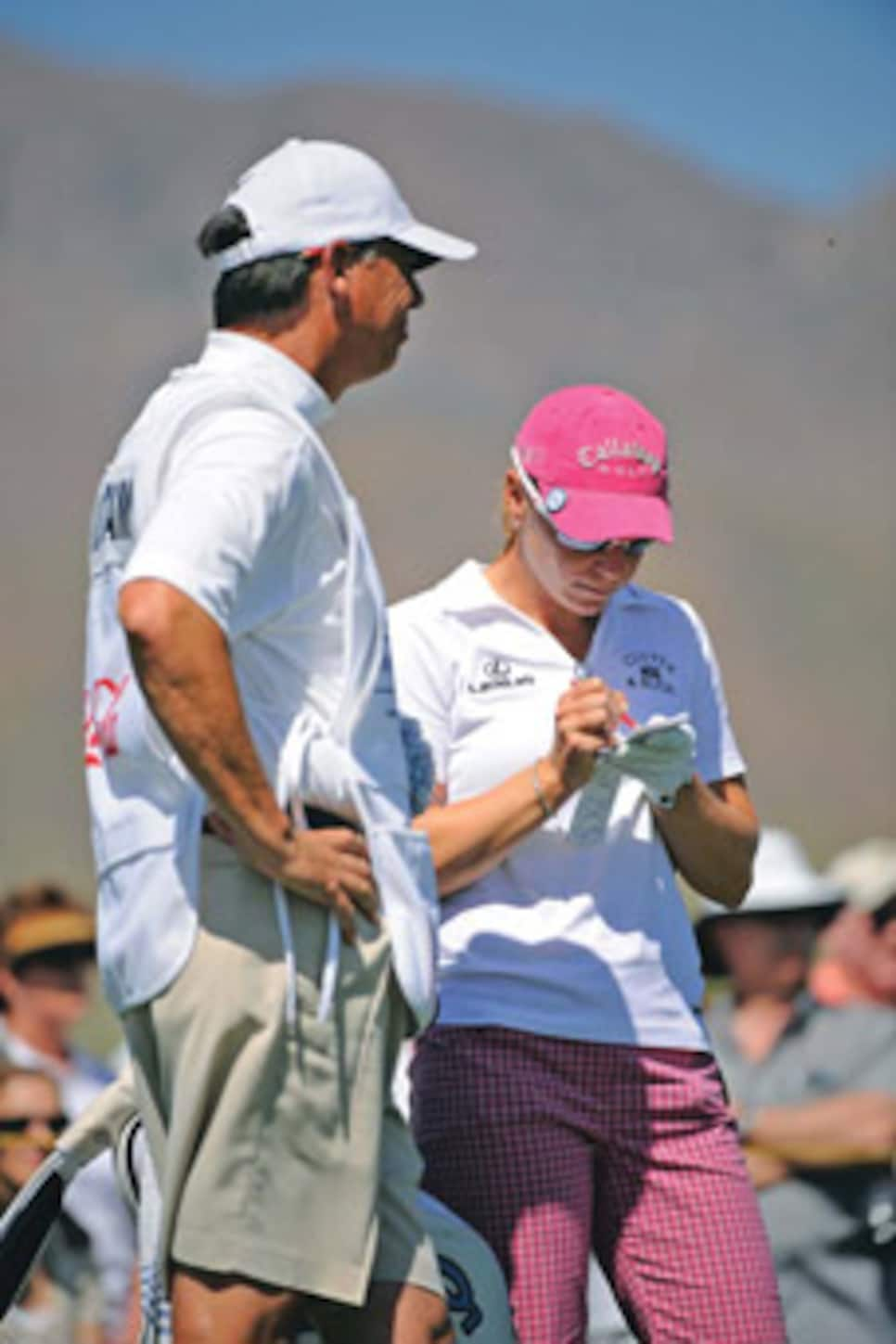 I've kept my stats for every competitive round since 1987. They tell me where I stand, and how I'm progressing. I mark them in the margins on my scorecard and pin sheet, and later transfer them to my computer. Every month or so my caddie, Terry McNamara, and I take a close look.
Here are the stats I record: fairways hit, greens hit, number of putts on each hole, up-and-downs, and how close I get the ball on chips and bunker shots. Those are the basics, so try tracking them yourself. After just a few rounds, you'll see where you're struggling.
I go a step further, with three more stats: up-and-downs from 100 yards and in, where my approach shots end up, and missed putts under six feet. For approach shots, I put a mark on the pin sheet (the ones we use on tour have green diagrams) where my ball comes to rest relative to the pin, like long-left or short-right.
Last year my stats showed I wasn't hitting enough fairways (66 percent versus 80 percent in my best driving year, 2005). So I focused my off-season work on driving accuracy. I'm sure that will help me hit more fairways and greens. And that means more birdie putts.
Check out the stat-tracking program on the 2008 Golf Digest Challenge. Using a special printable scorecard, you can identify your strengths and weaknesses. Click golfdigest.com/challenge.