Make your practice swing count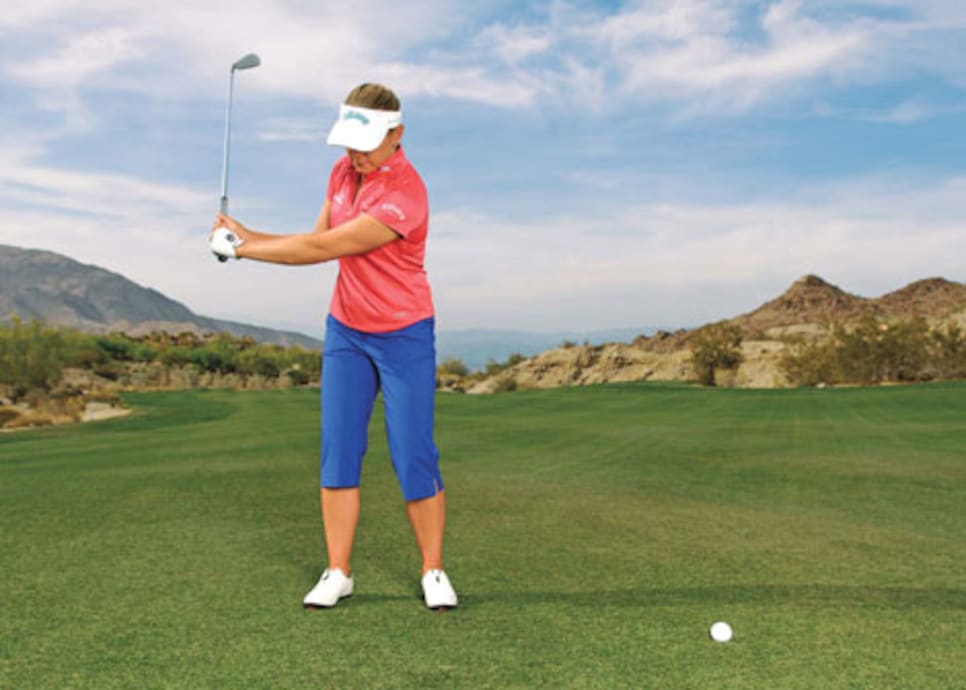 2. I'll sometimes use my practice swing to groove a move I'm working on. For example, if I'm trying to get my shoulders turning from the start, I might swing back only halfway. This is not a real rehearsal, but it can help me get a feel. It's one thing to feel it on the range, but better to do it just before you swing.
3. Whatever I'm doing with my practice swing, I always make a full finish. I want to feel the end of the swing--that's where I have to get when I go for real. I also look at my practice swing as a trigger: From that point forward I have to block out distractions and focus on the shot at hand.
*Annika Sorenstam writes instruction articles only for Golf Digest Publications. *