News
Annika Sorenstam to give $50,000 to Symetra Tour players in financial need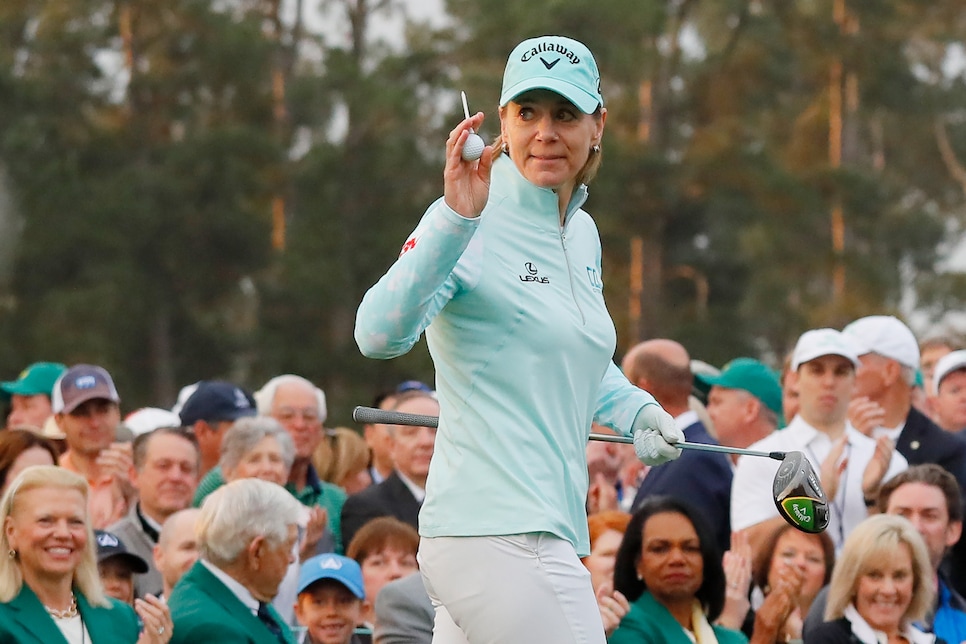 In her post-playing career, Annika Sorenstam has worked dilegently to create playing opportunities for young women across the globe. Now, her support of women's golf just reached a new level: Through her foundation, she's donating $50,000 to Symetra Tour players as part of her newly established ANNIKA Foundation Crisis Relief Fund. Players can apply, and 100 who demonstrate need will receive $500 each. Basically, Sorenstam created a stimulus package for Symetra Tour players.
The Symetra Tour is a feeder tour to the LPGA Tour, as the Korn Ferry is to the PGA Tour. And while it's difficult for players on the main tours to be out of work with tournaments on hold due to the coronavirus, the money is far tighter for those on the smaller tours.
Event purses on the Symetra Tour range from $125,000 to $250,000. Players below 101 on the money list all made less than $10,000 in 2019. It's hard to maintain a living with a full schedule; cut the 20-event year down to 12, with no events for months in the spring and early summer, and the need for a stimulus becomes obvious.
To help offset the financial difficulties, Golfweek reported and the LPGA Tour confirmed that the Symetra Tour offered players a cash advance program, where players can take $2,000 now and pay it back through money won throughout the 2020 and 2021 season.
"So many ANNIKA Foundation alumnae play on the Symetra Tour, doing everything they can physically and financially to make their LPGA dreams come true," Sorenstam said. "Our team is humbled to be in a position to try to make a difference and give these players a little peace of mind during this break from tournament action."
The plan is to maintain the fund after the initial money is distributed to players around July 1, in case the need for further financial support arises. Players can apply on this site, and people can donate to the fund there, as well.
The Symetra Tour plans to return to play July 24-16 at the Firekeepers Casino Hotel Championship.