The Loop
Annika Sorenstam named European Solheim Cup captain, setting up showdown with longtime rival Juli Inkster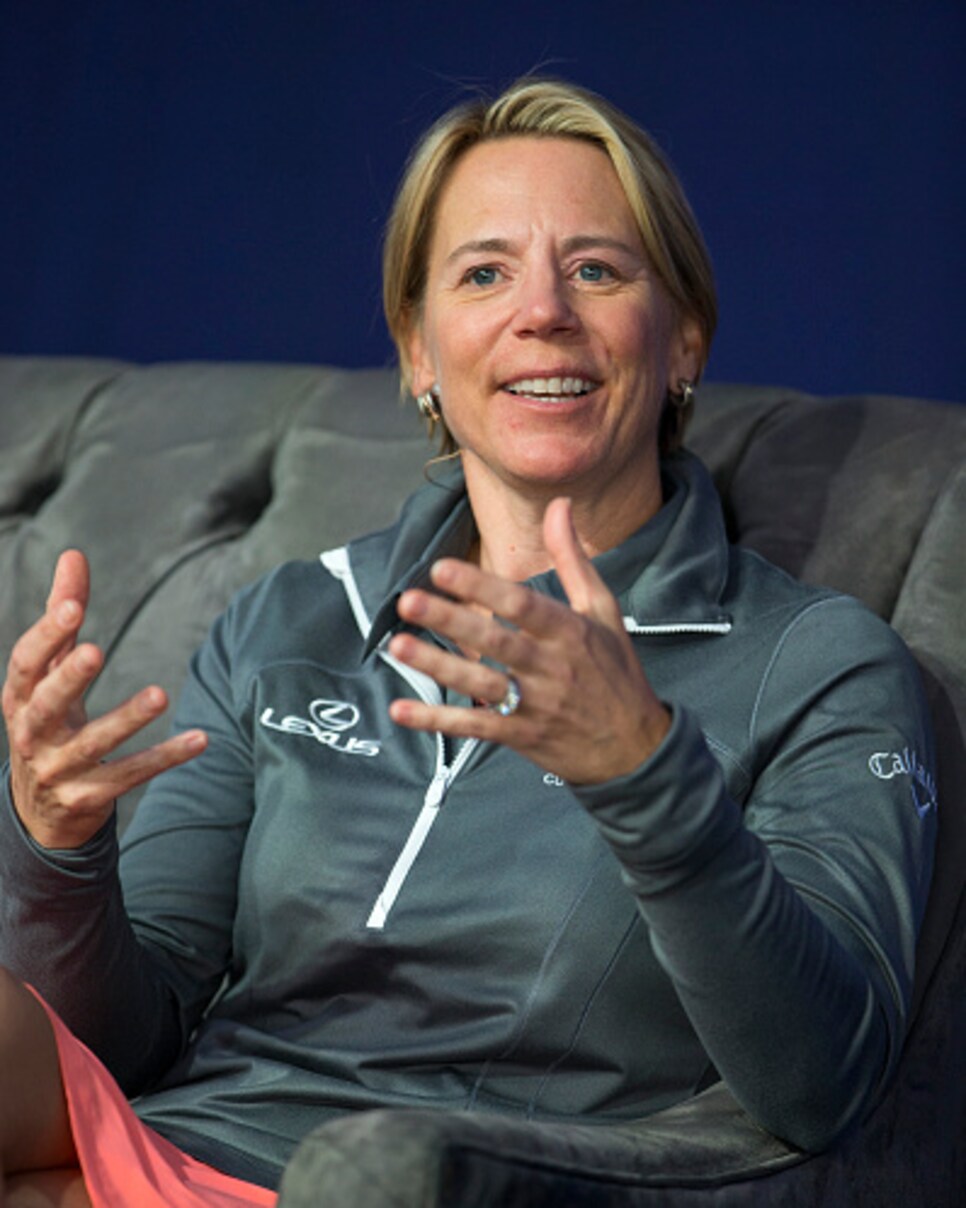 RANCHO MIRAGE, Calif. –- The last time Annika Sorenstam and Juli Inkster went head-to-head in the Solheim Cup the American thumped the Swede 5 and 4 in singles at Loch Lomond in 2000 as Europe took home the hardware. Their next showdown in the team competition between the United States and Europe will be next year at Des Moines Country Club as captains of their respective teams.
Inkster, who led the U.S. squad to a dramatic Sunday comeback in Germany last year, was already announced as the returning American captain. On Wednesday at Mission Hills CC, Sorenstam was introduced as the pilot of the European squad.
"I cannot tell you how excited I am," said Sorenstam, who was a three-time vice captain for Europe. "I had hoped and dreamed that this opportunity would come along. The Solheim Cup has meant so much to me."
This is a classic pairing between the best players of their generation for the United States and Europe. Inkster played in nine Solheim Cups and is the all-time American points earner with 18 1/2.
Sorenstam competed eight times for Europe and her 24 points is second only to Laura Davies for the most ever. And the Des Moines event follows on the heels of the greatest comeback in the history of the Solheim Cup.
Training 10-6 going into Sunday's singles play, the Americans won the final five matches to take the Cup 14 1/2 to 13 1/2. Overall, the Americans lead the competition 9-5.
"I think we have talked about that enough," Sorenstam said. "It's time to move on."
Sorenstam won 10 LPGA major championships while Inkster took seven plus three U.S. Women's Amateur titles. In one five-year stretch from 1998-02, Sorenstam, Inkster, Karrie Webb and Se Ri Pak won 16 of 20 LPGA majors.
At Prairie Dunes in 2002, Inkster laid a little 66 on Sorenstam on Sunday to win the U.S. Women's Open by two strokes. This is a rivalry with a history between two members of the World Golf Hall of Fame.
And that history will add another chapter in Des Moines, which promises to be a raucous environment. The all-time USGA attendance weekly record of 252,800 was set there at the 1999 U.S. Senior Open.
"Juli has been a tremendous role model for the game," Sorenstam said. "Having her on the other side makes this even more special."
With Inkster and Sorenstam at the helm, the stage is set for another epic confrontation.