The Loop
Annika a betting favorite against the men? Yep, and not unreasonably so
Annika Sorenstam is returning to competitive golf, temporarily, at least, and opened as a 2/1 favorite in next month's American Century Championship despite not having played competitively in nearly six years.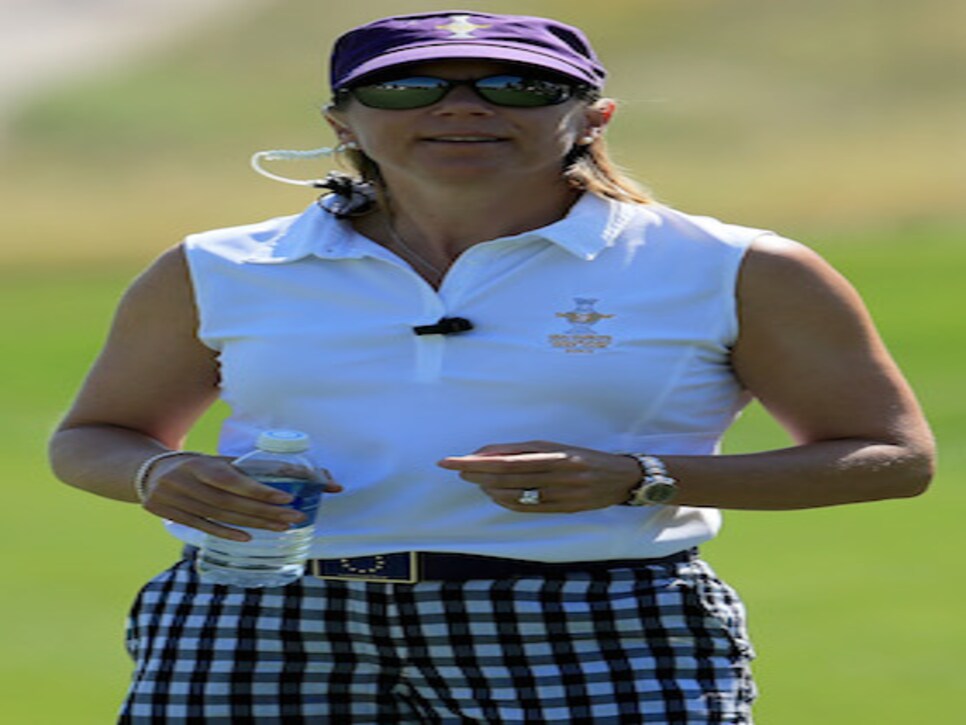 Former Major League Baseball all-star pitcher Rick Rhoden, meanwhile, opened at 5/1, though he has won this annual celebrity event in South Lake Tahoe, Nev., eight times and has been a Champions Tour player who played in four U.S. Senior Opens and one Senior PGA Championship.
So, how does Rhoden feel about Sorenstam as the betting favorite? He agrees.
"Her advantage is that she has done this her whole life, and we've all played other sports," Rhoden said. "I'm sure she's going to show up ready to play. She's not going to show up and embarrass herself."
The extensive layoff won't be a disadvantage, either, Rhoden said. "This will only be my second tournament of the year and for most it will be their first. I've got to believe her memory is better than ours."
Last week, Sorenstam, the only woman in the field, said she's been grinding in preparation, getting calluses back on her hands. "I'm still a very competitive person," she said. "I would say that doesn't go away. So I know that once I get inside the ropes, the adrenalin will be pumping a little extra."
Those responsible for setting the line at Harrah's/Harveys Race & Sports Book acknowledge that part of their consideration for making Sorenstam the favorite was the interest it would generate.
"Obviously, yes," Steve Schorr, the casino games manager there, said. "She's a woman golfer. She's outstanding. It'll stir a lot of excitement."
Dave Cudney, who sets the line, said that "we went on past performances on the LPGA, all her victories. She's playing against amateurs. We think she can win."