The Loop
Angel Cabrera Undergoes Surgery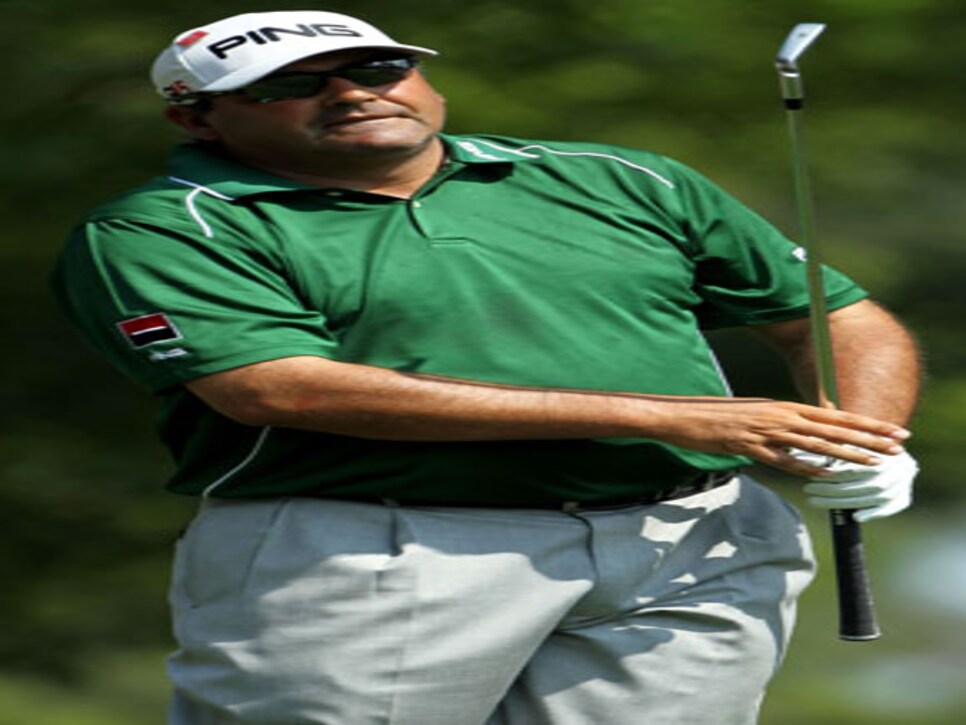 Two-time major champion Angel Cabrera had a minor surgical procedure in Charlotte following his withdrawal from the Wells Fargo Championship. Cabrera was experiencing intestinal distress on Monday and went to the emergency room where he got a CAT scan and some medication before being sent back to his hotel. When he didn't feel better the next day, he returned to the Carolinas Medical Center-Pineville at around 4 p.m. A small tear and infection was found in his lower digestive system and the procedure to repair it was done by Dr. Louis Zbinden in an operation at 8 p.m. that evening. Cabrera spent Wednesday and Thursday in the hospital before flying home to Houston Friday.
"The doctor was fantastic," said Charlie Epps, Cabrera's longtime instructor who was traveling with the '07 U.S. Open and '09 Masters champion. "Angel is still in some pain. He's got some healing to do. We're hoping maybe Tuesday or Wednesday he can fly to Jacksonville to play in The Players."
Cabrera has spent much of the season, in fact much of the past two years, dealing with a series of on-going dental implants, ten in all, by Dr. Steve Koo in Houston. His problems began in earnest the week before the '08 U.S. Open at Torrey Pines. "It was a result of growing up poor," Epps said during last April's Masters where Cabrera finished seventh. In February at the Northern Trust Open at Riviera CC, Cabrera could hardly bend over to pick up his golf ball without experiencing pain. Epps said he looked over at him at one point and jokingly said, "I'm going to kill Dr. Koo." There were complications following the final implant. The last tooth is scheduled to be redone in a pair of procedures, one the week of the HP Byron Nelson Championship and the second the week before the U.S. Open at Congressional.