Asian Tour
Former U.S. Amateur winner finds his groove in Asia and hopes for bigger opportunities with LIV Golf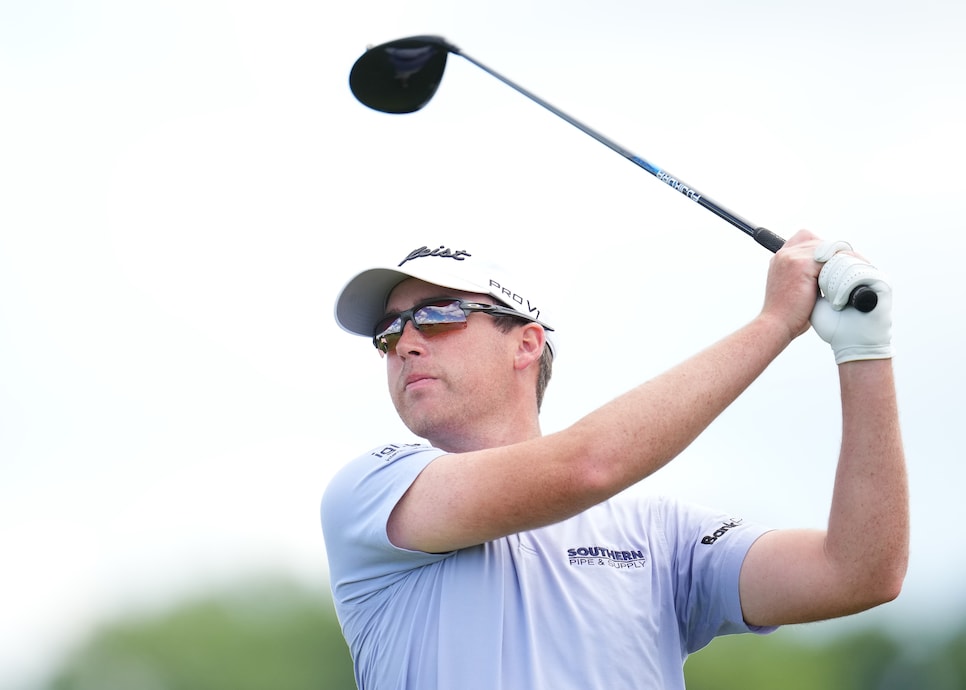 Andy Ogletree currently tops of the money list of the Asian Tour's International Series.
Aitor Alcalde/LIV Golf
Andy Ogletree sees golf as a business, and within that business he takes the opportunities as they come.
Last summer, the 24-year-old former U.S. Amateur champion was invited to play in the first LIV Golf event in London. Although he had a nightmarish score of 24 over par for 54 holes—finishing last at 31 shots back of eventual winner Charl Schwartzel—he parlayed the LIV invitation into a successful year on the Asian Tour. That circuit was a beneficiary of a $300 million investment from LIV Golf, and after playing the inaugural LIV event, Ogletree was given status on the Asian Tour's International Series. He's won twice there in the past six months, in Egypt and Qatar, and leads its money list—and staying in that top spot would guarantee him LIV status next year.
Leading the International Series also prompted LIV officials to invite him to Mexico to be one of three reserve players (joining Turk Petit and Wade Ormsby) for the Saudi Arabia-funded league's season opener in Mexico. Coincidentally, the Camaleon course is where Ogletree played his first event as a pro when the PGA Tour held the Mayakoba Classic there. Although Ogletree didn't end up playing for LIV this week, the Georgia Tech alum is making the most of the trip to the Mayakoba resort area near Cancun.
"My girlfriend and I are here, and we're pretty much vacationing and I'm practicing. We're getting out of Atlanta weather," Ogletree told Golf Digest at El Camaleon.
"There are some great players here, and, obviously, the money on this tour is incredible," Ogletree said. "So there's a lot of there's a lot of bonuses to playing LIV; there's a lot of bonuses to play on the PGA Tour. I think we're just going to try to look at it from all areas right now. This is the best option for me this week and then we'll just see what the best option each week is. My goal is just to play [even] better and have some opportunities."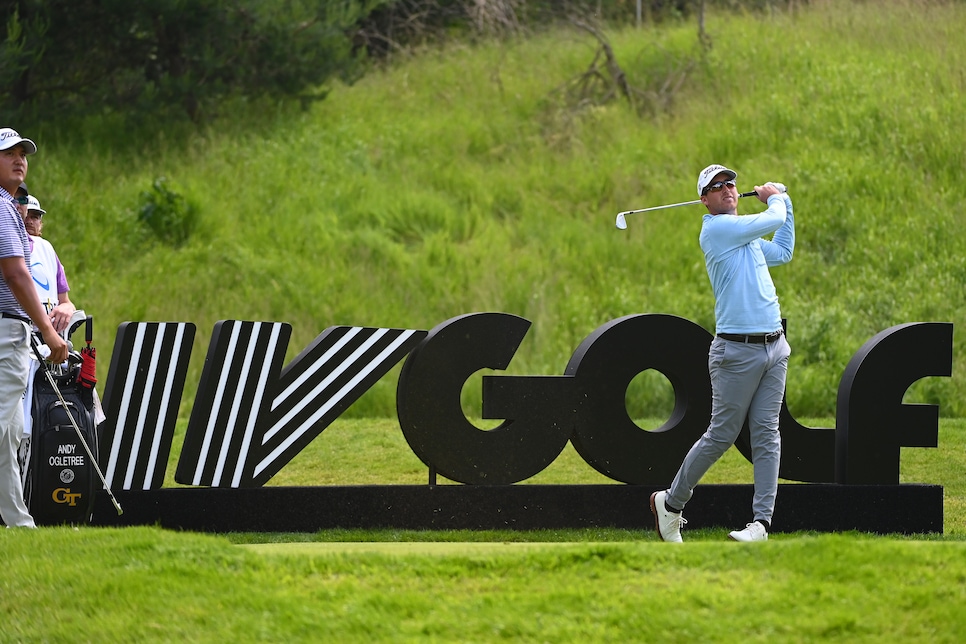 Andy Ogletree is trying to get back to LIV Golf after competing in only one event last year.
Joe Maher/LIV Golf
Ogletree will wait in the wings for another start on LIV if one of the 12 four-man teams has an injured player and needs to call him up. If he were to get into a LIV event, he would be banned from playing any PGA Tour event this year, including qualifiers and Q School, as he was in 2022 after he made only that one LIV start.
Should Ogletree hang onto his lead in the Asian Tour's International Series money list—there are two events remaining—he automatically will reach LIV's 48-player roster for the 2024 season. He currently holds a lead of almost $140,000 over second place, having won the series' event in Qatar earlier this month and finishing seventh in Oman. The next tournament is March 9-12 in Thailand, followed by the last one, April 13-16 in Vietnam.
"Hopefully, I can just win the Order of Merit and get full status on LIV next year, and then we'll see," Ogletree said. "We'll see what the PGA Tour stance is and see how high I can get my world ranking. A lot could be decided by how I play and plan to stay motivated."
Ogletree didn't secure full status at the 2020 Korn Ferry Tour qualifying school and then tore cartilage in his hip in 2021, needing surgery and six months on the sidelines. But now, he feels he is living up to his potential—on whatever tour that might be.
"I think my body just finally feels healthy," he said. "I'm able to show people what I can do now I'm fit. That's been super exciting. I've been telling everyone for a while I just needed somewhere to play, and now that I have somewhere I think people are starting to see how good I am. So I'm just happy to be playing pain-free, honestly. Everything is up in the air, but I just want to play against great players, and I want to make as much money as possible."