Champions Tour
71-year-old Andy North signs up for "the dumbest thing I have ever done"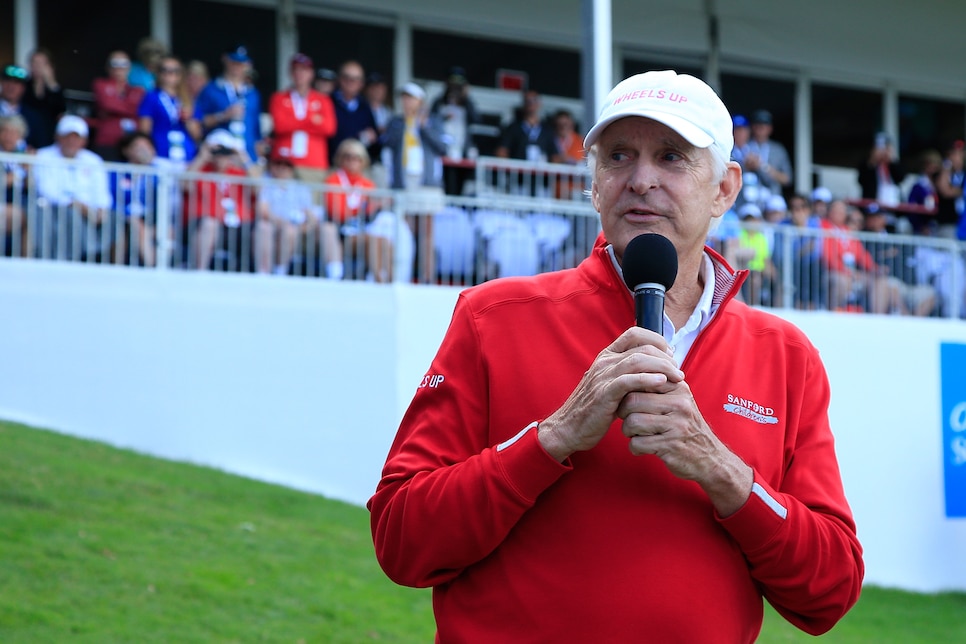 One of the beautiful aspects of golf is the longevity of its participants. Jack Nicklaus played his last official competitive round at age 65 at the 2005 Open Championship at St. Andrews, where he missed the cut but memorably bid farewell with a birdie on his final hole. Bernhard Langer, meanwhile, continues to rack up titles on PGA Tour Champions—41 and counting, second-most all-time—despite being 63 years old.
Then there's 71-year-old Andy North, who on Monday announced that he plans to tee it up in this year's American Family Insurance Championship in his native Wisconsin.
"I don't know what I'm doing. This is probably the dumbest thing I have ever done. But it's exciting to think about it."
Currently an analyst for ESPN, North last played in a PGA Champions Tour event in April of 2019 at the Bass Pro Shops Legends of Golf. He tied for 29th.
That the two-time U.S. Open champion would choose the June 11-13 event at University Ridge Golf Course in Madison, where he currently resides, to tee it up again seems fitting.
"This will be my sixth decade I would have played in a PGA Tour event," North told the newspaper. "And if you count missing Monday qualifyings in the '60s, it will be my seventh decade.
"It's cool. Not a lot of guys have been able to play that long. Doesn't say that it's been playing well that long. But we'll see what happens. It will be fun to get out there and see if I can get something that resembles a golf game between now and then."
He'll also have some familiar company with fellow faces of all things Wisconsin golf Steve Stricker and Jerry Kelly scheduled to play. Stricker, 54, is the tournament's host. Kelly is its defending champion, having won the event in 2019 before last year's tournament was canceled because of the COVID-19 pandemic.