Obituary
11-time PGA Tour winner Andy Bean dies after double-lung transplant following COVID-19 battle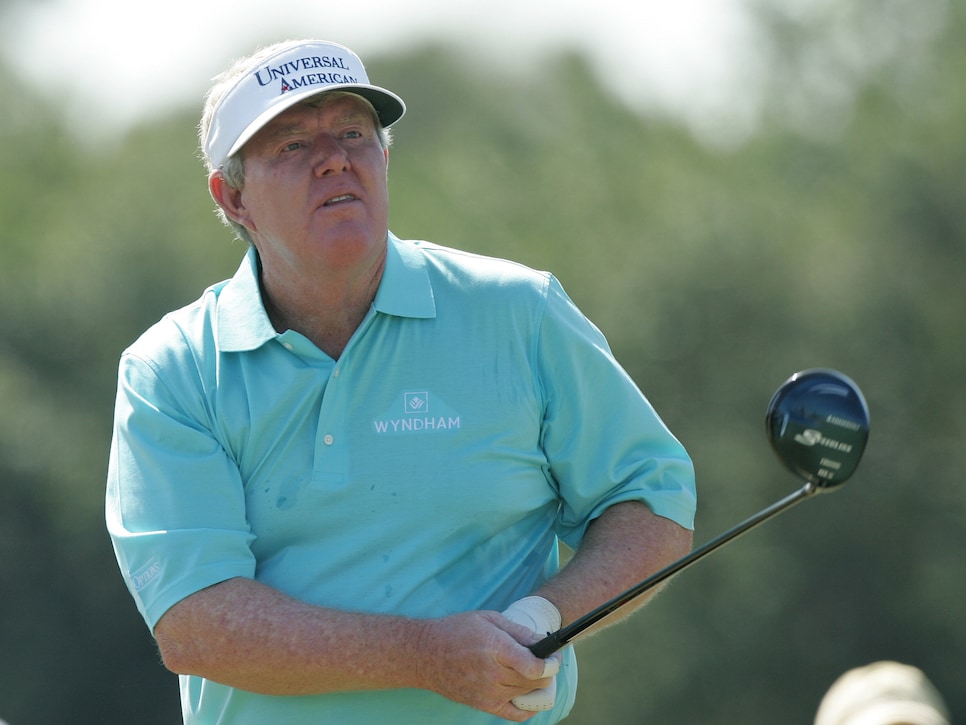 Andy Bean hits a drive during the 2009 Allianz Championship.
Stan Badz
At 6-foot-4 and with a shock of red hair, Andy Bean cut an imposing figure on the PGA Tour for nearly three decades. His skills intimated fellow competitors, too. "He's awesome long, he's straight, and he can putt," Masters and PGA champion Raymond Floyd once told Sports Illustrated.
Bean never won a major—he finished second three times—but the Florida Gator standout scored 11 victories on the PGA Tour in the era dominated by Jack Nicklaus and Tom Watson and had another three wins on the senior circuit. He posted 103 top-10 results and finished runner-up 15 times on the regular circuit en route to career earnings of $10 million.
"We all have a chance to have our time. You hope you make the most of it,'' Bean said in an interview with The Ledger in his hometown of Lakeland, Fla., in 2015. "I've been able to travel the world, to see things and have privileges that other people only dream about. I've been able to support my family and do things that I enjoy. How could anybody complain about that?''
On Saturday, the PGA Tour confirmed that Bean died at 70 while fighting to recover from a double-lung transplant he underwent six weeks ago after his lungs were badly damaged in a battle with COVID-19.
"So sad to hear of the passing of my friend and fellow Gator, Andy Bean," former tour player Larry Rinker posted on X (formerly Twitter). "He was larger than life when I met him on a recruiting trip to Gainesville as a senior in high school. A kind and generous soul."
Born in 1953, Thomas Andrew Bean lived much of his early life in Jekyll Island, Ga., before his family moved to Lakeland when his father Tommy brought a golf course there. He went on to attend the University of Florida, where Bean and teammates Gary Koch, Woody Blackburn and Phil Hancock led the Gators to the 1973 NCAA Championship.
Bean turned pro in 1975 and was one of the tour's most consistent performers, finishing in the top 35 on the money list from 1977 to 1986. Having grown up on Bermuda grass, he excelled on the surface and captured the Doral-Eastern Open three times. His last tour victory came in the 1986 Bryon Nelson Golf Classic.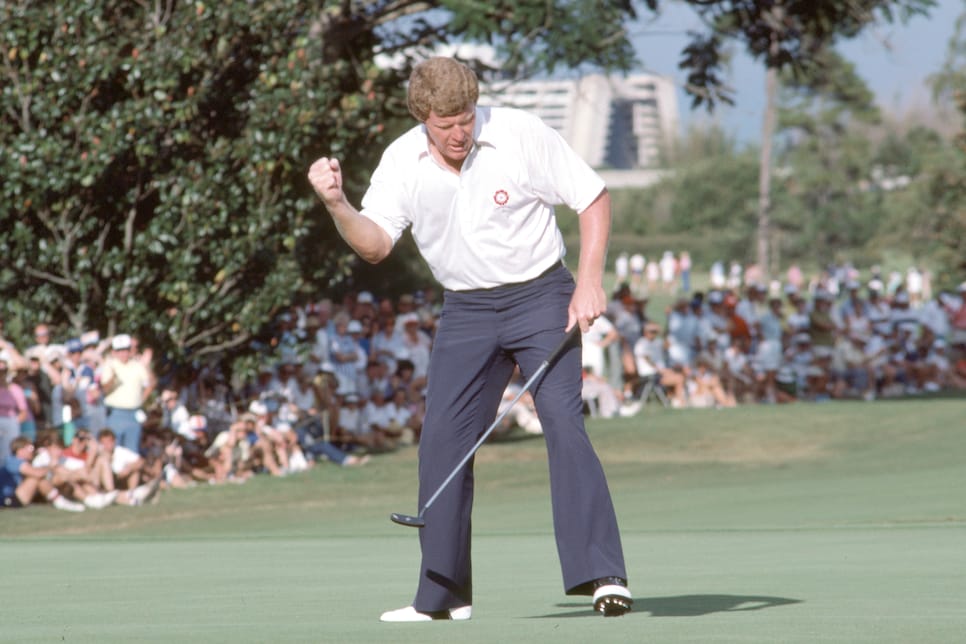 Andy Bean on the PGA Tour in 1985.
PGA TOUR Archive
For his considerable physical presence, Bean was mostly soft-spoken and reserved. But he didn't lack confidence.
"I never hit a bad-looking shot," Bean told Sports Illustrated in 1979, when he'd accumulated five career wins. "I just don't think too good sometimes. If you ask me can I beat Watson, I'm going to say yes. I always think I can beat anybody. That includes Watson, Jack Nicklaus—anybody."
At 50, Bean moved on to the senior circuit, on which he won three times. In 2008, he routed the field by nine shots in seizing the Charles Schwab Cup Championship.
Misfortune struck Bean after that, however, when he suffered a hand injury in 2011 when another driver ran a red light and struck his SUV. Bean's right index finger was crooked after that, and he suffered severe pain and swelling in his wrists. Unable to practice, he told The Ledger in late 2015 that he'd informed the Champions Tour that, at 62 years old, he no longer planned to compete.
An avid sportsman, Bean said he was happy to be able to fish more, while spending time with his wife, Debbie, their three daughters, and the grandkids.
"It's hard giving up something that you worked all your life to achieve. But everybody has to do it,'' Bean told The Ledger.