The Loop
Andrew "Beef" Johnston inks endorsement deal with Arby's, serves food to New Yorkers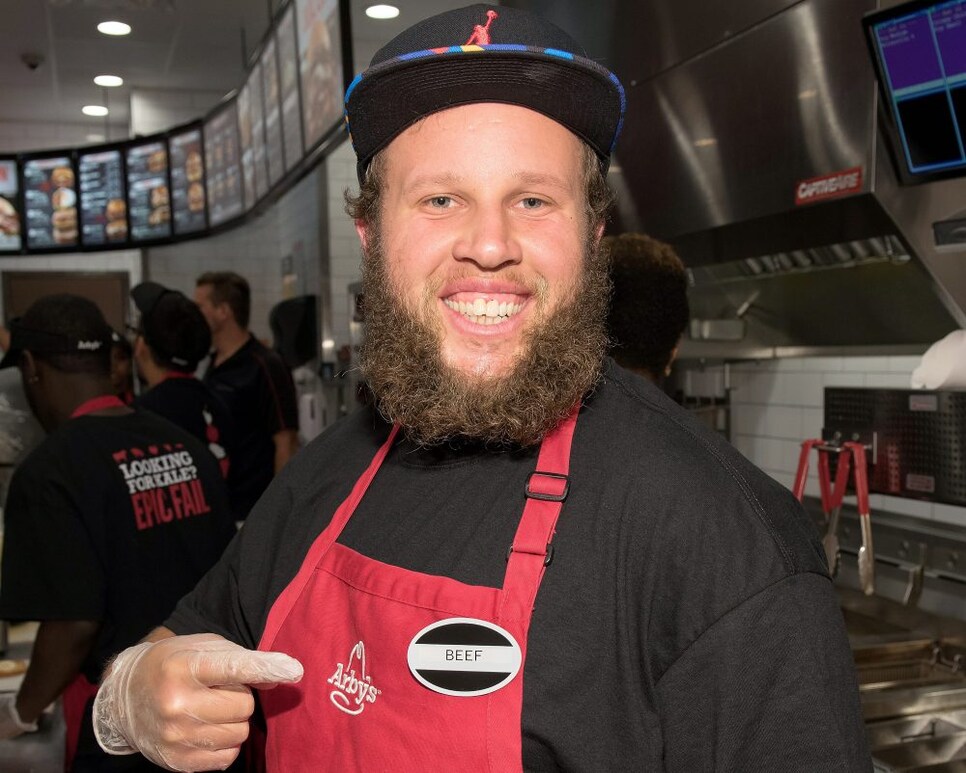 It has already been a storybook year for Andrew Johnston, the golfer better known as "Beef," who most recently notched a sixth place finish at the British Open last week.
Though he won earlier in the year at the Spanish Open, his performance at Royal Troon was most memorable, establishing him as the fun-loving cult hero receiving raucous "BEEF!" chants on each tee come Sunday.
Furthering his legacy, the 27-year-old Englishman has now inked an endorsement deal with Arby's, also famous for their beef. So, starting at the PGA Championship at Baltusrol, he will wear the logo of the franchise sandwich restaurant on his shirt and hat.
Johnston then visited Arby's in New York City on Saturday to do a little work behind the counter.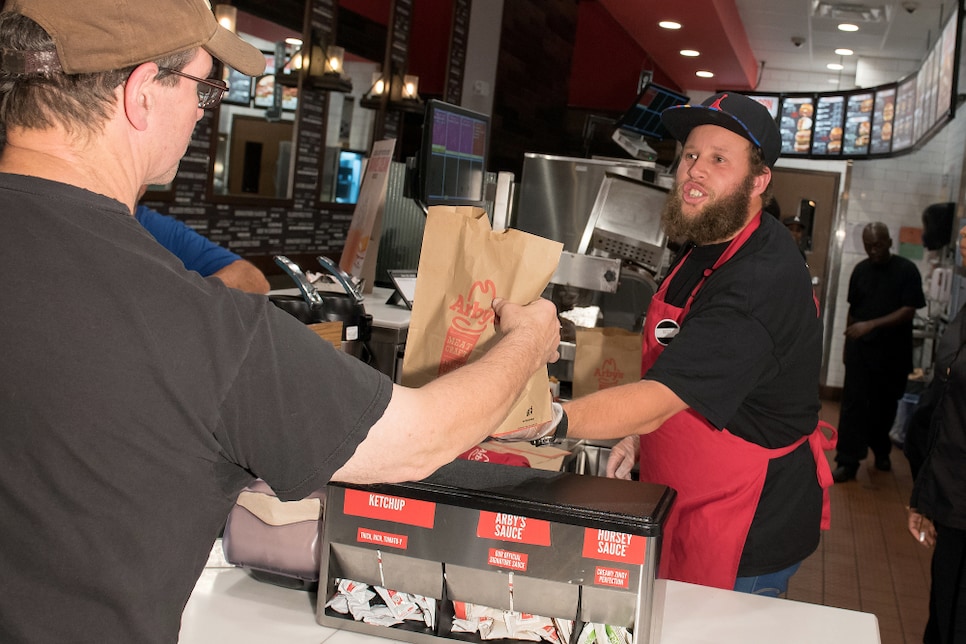 "Beef" will tee off at 12:35 p.m. EST on Thursday in the first round of the PGA Championship, paired with Scott Piercy and Alex Noren. Get ready for loud chants of "BEEF!" from fans of the bearded legend, and regular lovers of pulled pork sandwiches now, too.