The Loop
Andrew 'Beef' Johnston could have been an Ohio State Buckeyes fan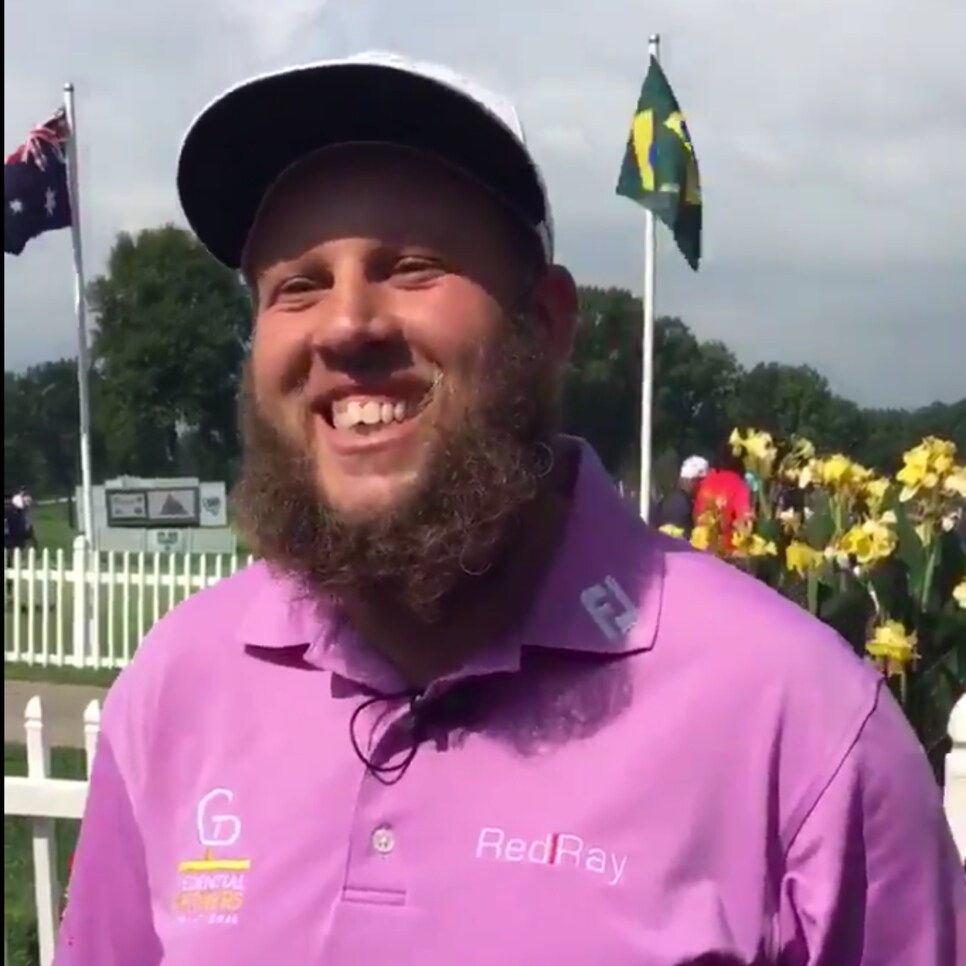 COLUMBUS, Ohio -- At first glance, the fact that No. 2 Ohio State has a week off on the college football calendar is a boon to the Web.com Tour Finals event being held this week at OSU's Scarlet Course.
Then we come to learn that an opportunity was missed.
Andrew "Beef" Johnston, the corpulent young English bloke with the iconic beard and easy-going manner, has never attended a college football game in the U.S. Regrettably, the Buckeyes are idle while he competes in the Nationwide Children's Hospital Championship.
"I saw the stadium ... massive. But there's no game this week, and I'd have gone to that. Yeah, I'd have gone ... I'd have painted my chest or something," he said before his infectious laugh kicked in. "My favorite team is the first game I go to. The first home team. That'd be it."
Johnston, 27, who appears on the cover of this month's Golf Digest, has become a popular figure in golf since winning the Spanish Open earlier this year. Though he finished T-54 at the U.S. Open, the crowds at Oakmont embraced him, and his acclaim only grew after he finished eighth at the Open Championship at Troon. At last week's Albertsons Boise Open, where he finished fourth to lock up his PGA Tour card, Beef drew by far the largest crowds, according to Web.com Tour officials.
"I didn't think it'd be this crazy, man," Johnston said of his sudden rise in acclaim. "I'm a normal geezer. Just a normal guy. I just play golf and that's it, but I just seem to relate to everyone really well."
"I got some funny messages from my friends, like 'Oh, my God, they photo-shopped the crap out of you,' and stuff like that. It cracked me up. But it's really cool. It's something I never dreamed of having. When we found out, I thought, 'Really? Is this not some kind of e-mail scam?' I was quite blown away by it."
Next time we'll have him paint his chest.