The Loop
Andres Gonzales is having a rough day at Torrey Pines -- and he hasn't even teed off yet
Washington native Andres Gonzales is a proud member of the Seattle Seahawks' 12th man crowd. But on Thursday, he had to wear that number for another reason -- and he wasn't happy about it.
A photo posted by andres gonzales (@andresgonzalesgolf) on Feb 5, 2015 at 9:55am PST
Apparently, Gonzales lost a Super Bowl bet to Patriots superfan Keegan Bradley when the Seahawks lost the big game on a crushing interception from the 1-yard line in the closing seconds. Golf Channel's Rex Hoggard got a photo of Gonzales wearing the Tom Brady jersey before the first round of the Farmers Insurance Open at Torrey Pines: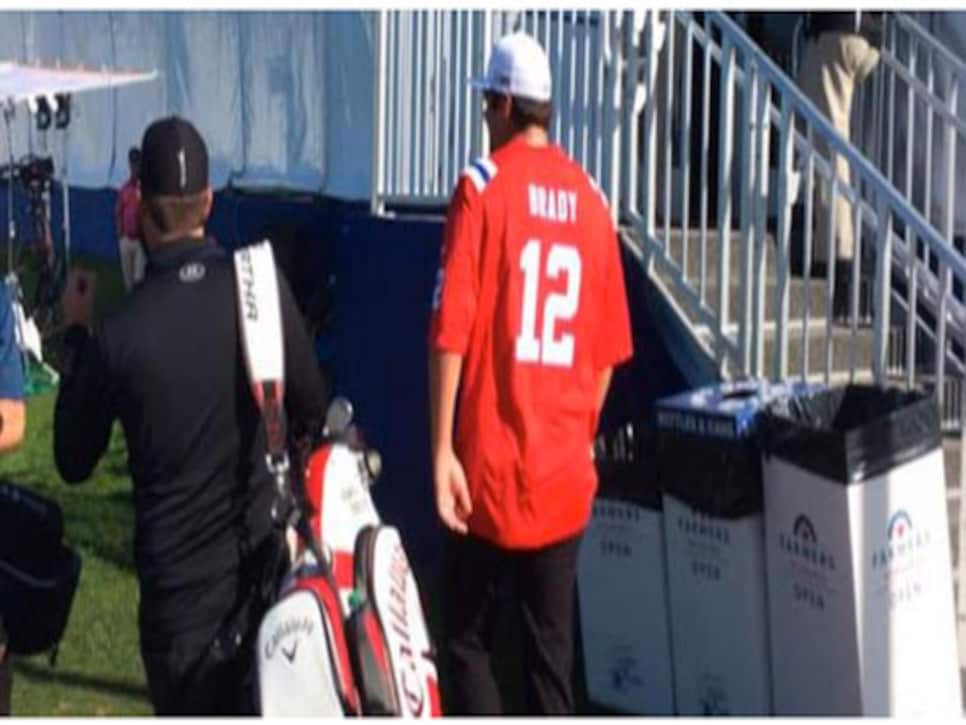 Fortunately for Gonzales, the two aren't paired together for the first two rounds. But all that extra time on the range thanks to a lengthy fog delay on Day 1 can't be helping matters.