News
Andrea Gaston leaving USC women's golf program after 22 years, 3 NCAA titles to coach at Texas A&M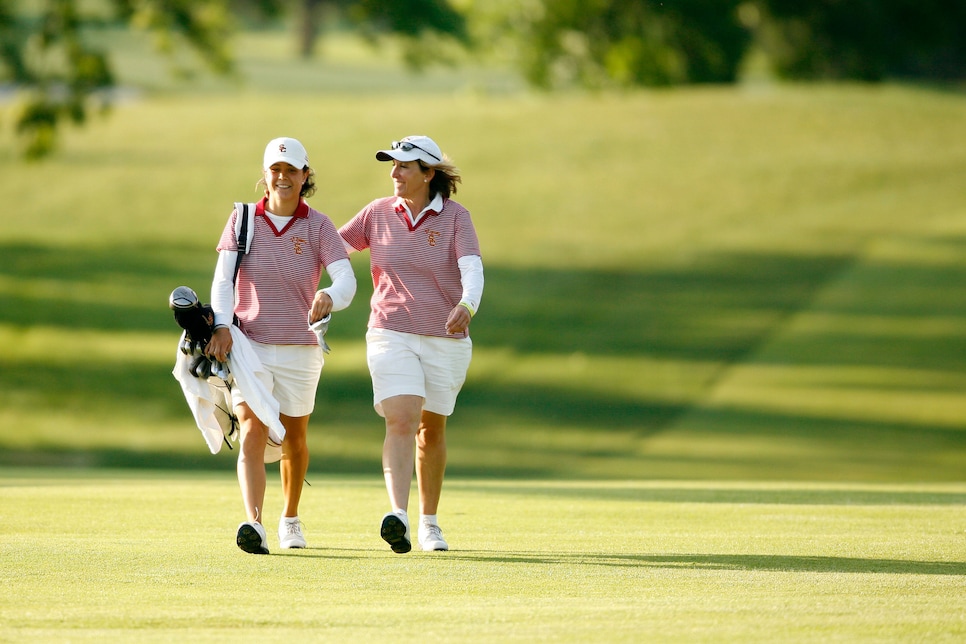 Andrea Gaston had been a mainstay at the University of Southern California, overseeing the women's golf program since the 1996-'97 season and leading the Trojans to three national team titles and 13 straight top-five finishes at the NCAA Championship. Which is why news that Gaston will leave Los Angeles to take over the women's team at Texas A&M has become all the buzz in the college golf world.
Gaston becomes the second coach in the last four years who had won a national title at a Pac-12 school to bolt to a new program. Melissa Luellen won at Arizona State in 2009, but left Tempe after 13 seasons to take the open job at Auburn in the summer of 2015.
Beside the NCAA team success, Gaston had five players win NCAA individual titles during her time at USC (Jennifer Rosales in 1998, Mikaela Parmlid, 2003; Dewi Claire Schreefel, 2006; Annie Park, 2013, and Doris Chen, 2014). Her teams won four Pac-10 and Pac-12 titles and she coached 24 players to All-American selections.
The move was made possible when Texas A&M announced last month it would not bring back Trelle McCombs, who had been the Aggies coach for 11 seasons.
Gaston's departure from USC leaves open arguably one of the top five coaching positions in women's college golf and potentially could be the intriguing start summer long "coaching carousel."
You could argue that Gaston, who was inducted into the Women's Golf Coaches Association Hall of Fame in 2010, might have done her best job of coaching in this, her 22nd season at USC. After spending the summer being treated for uterine cancer, she returned to coaching in the fall with her team winning two tournament titles. But during the winter break she had two top players leave the team to turn professional. She brought in four players mid-season and with a roster of four freshman and a sophomore led the group to the NCAA semifinals.