The Loop
Why are Andre Iguodala and Stephen Curry so happy? Because they're going to play Augusta National
The Golden State Warriors trademarked the phrase "Strength in Numbers" during their run to winning the franchise's first NBA title in 40 years. However, we at Golf Digest prefer a different motto for the recently crowned champs.
"The team that plays golf together, wins basketball games together."
Thanks to their coach, Steve Kerr, being an avid golfer, and their star, Stephen Curry, being a scratch player, one could argue the Warriors were the most golf-friendly team in the league. Kerr encouraged his players to hit the links, even when the team trailed two games to one in the Western Conference semifinals.
Curry, the regular season MVP, and Andre Iguodala, the Finals MVP in large part for his defense on LeBron James, took advantage of that throughout the season and now it looks like they're ready to take their coach up on another offer: Playing Augusta National. No wonder the duo looked so excited after Tuesday night's series-clinching victory.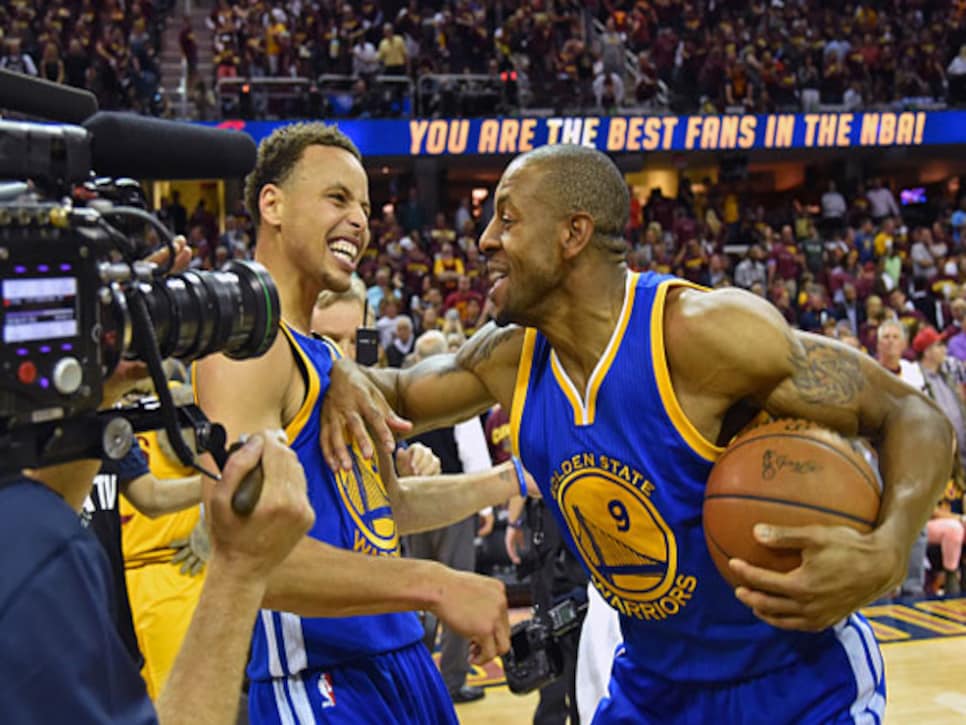 According to ESPN's J.A. Adande, Kerr promised to use a connection to get them the toughest tee time in all of golf if the team won a title. And Iguodala quickly reminded Curry of this fact before he'd even been handed his MVP award.
"When we won, I'm yelling at Steph, 'We're going to Augusta!'" Iguodala said. "You know how everybody goes to Disneyland? We're going to Augusta."
Good choice. To the victor. . .