The Loop
And the best value bet for the 2016 Masters is. . .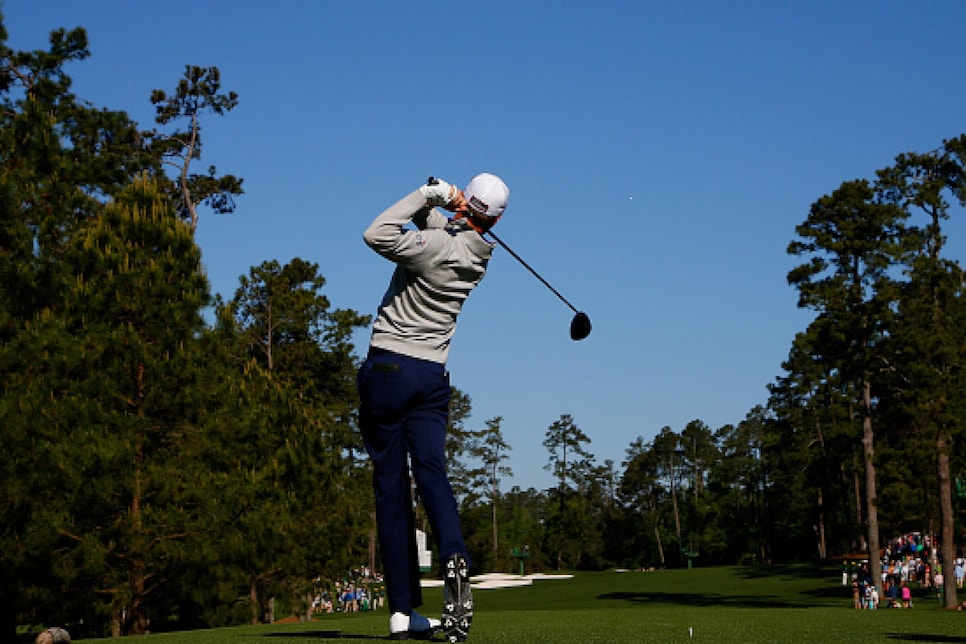 Every year, we are reminded that Masters rookies typically struggle. It seems like it's in Jim Nantz's contract to mention at least once that Fuzzy Zoeller in 1979 is the only first-timer at Augusta National to slip on a green jacket (Not counting the tournament's formative years). So why would we suggest that you bet on a Masters neophyte like Justin Thomas? Let us explain.
Despite already being a PGA Tour winner at 22 -- and yes, Jordan Spieth's good friend -- Thomas doesn't seem to be getting a lot of love from the betting public. So little love, in fact, that his pre-tournament odds have tumbled more in the past week than any other player in the field with money going elsewhere in Vegas.
A week ago, Thomas was a medium-range guy at 65-to-1 odds, according to Bovada. Now? You can get him at 125/1. That's value.
Yeah, yeah, but what about that whole rookie thing you ask? Well, for one thing, Thomas has been playing/studying up on the course with member Jeff Knox, who just happens to be the father of a former teammate of Justin's at University of Alabama.
"It helped a lot," Thomas told the Augusta Chronicle of his two practice rounds with Knox in February. "He knows so much about that course. Any questions or any concerns I can ask. He's always good. I don't think anybody has the knowledge he has on those greens. Hopefully it will help me a lot. I've still got to execute.
"I've tried to get as much as I possibly can (from Knox) before the event starts."
And yes, Zoeller is the only rookie to win this event, but it's not like others haven't come close. Take Jason Day, who finished T-2 at the 2011 Masters at 23. And it's not all about experience. Ask yourself this, does Sergio Garcia (66/1) really have twice as good of a chance to win as Thomas? Again, value.
The 22-year-old Thomas enters the week at No. 6 in the FedEx Cup standings, in large part to his victory at the CIMB Classic in November. Still, would him winning this week be at least somewhat of a surprise? Of course. But not as much of a surprise as how few bettors seem to think he has a chance.