The Loop
And here we have the most honest "We Want Bama" sign yet from a Sun Belt game
College football fans making "We Want Bama" signs is hardly anything new. You see endless amounts of them just by tuning into College Gameday every Saturday for a few minutes, or even at live games when the camera pans over whichever crowd. They will never not be funny, especially when a fan from a school that would lose 75-0 to Alabama holds one up sarcastically. However, some are much more creative than others. Examples: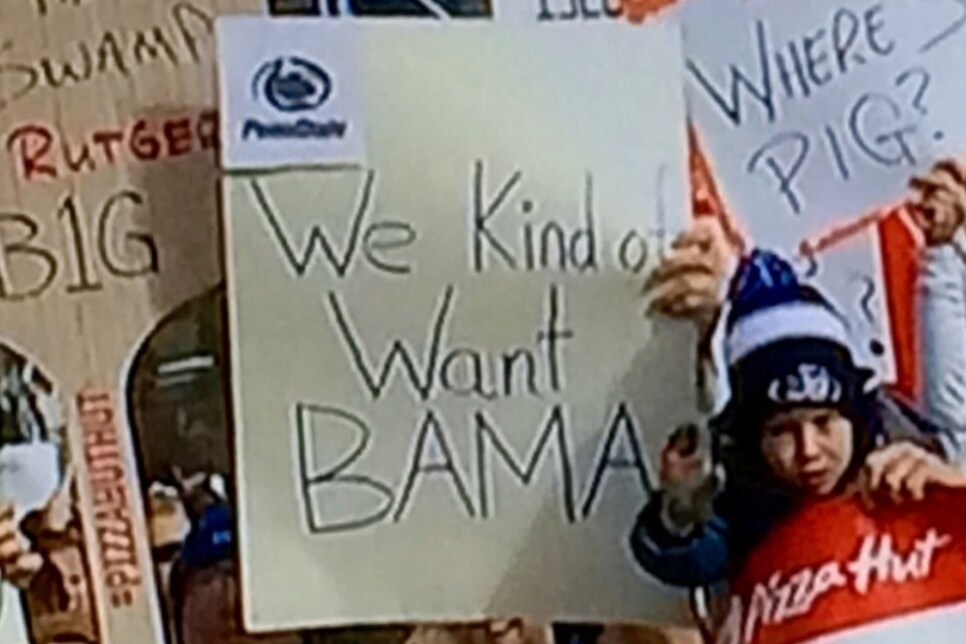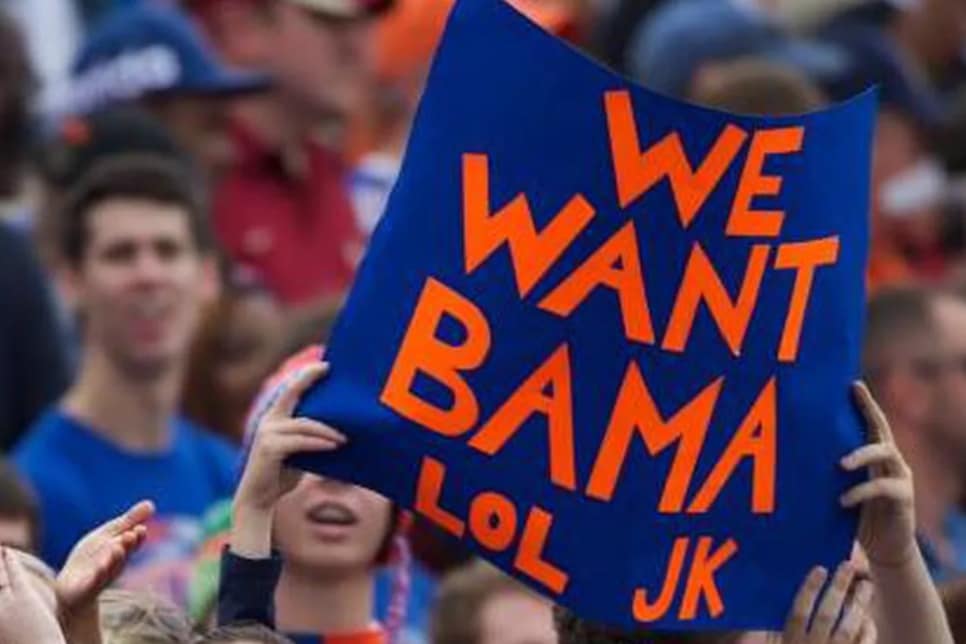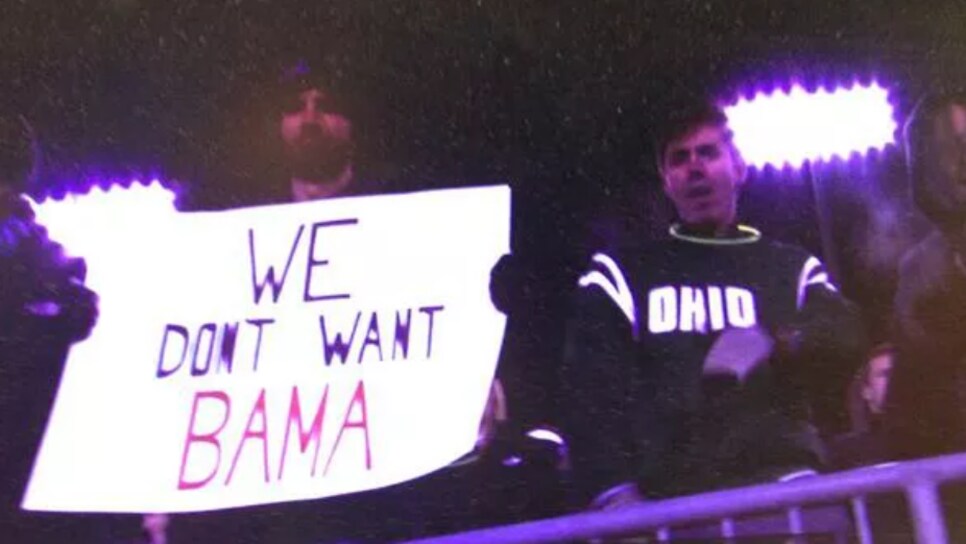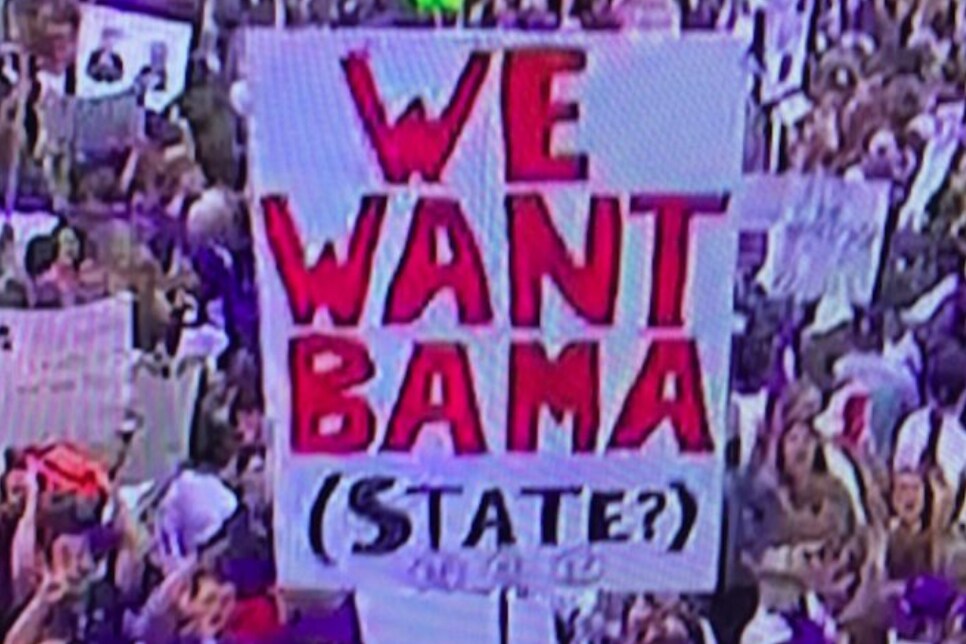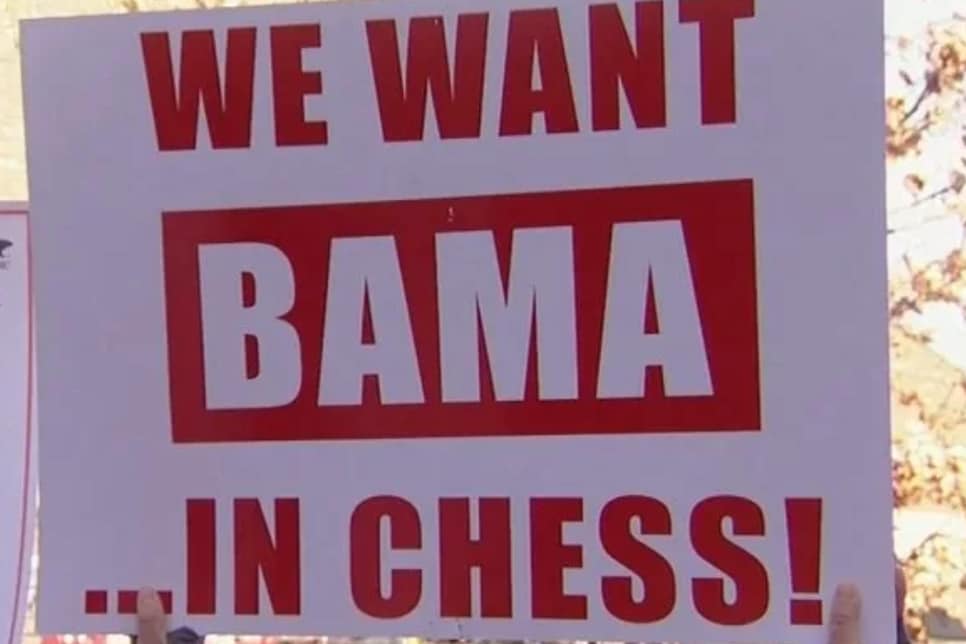 These all work so perfectly because they deviate from the same old "We Want Bama" sign thanks to a little imagination. On Tuesday night at a Sun Belt game between Troy and South Alabama, ESPN cameras found the latest and greatest "We Want Bama" sign that we have to assume came from the brain of a South Alabama fan. The blunt honesty might make this one the best sign yet:
Straight and to the point. South Alabama could use some extra scratch, and the Crimson Tide seem like the perfect candidate to fork it over. There is nothing Nick Saban loves more than a few cupcake games, and Alabama pays TOP dollar for many of them. In 2016 the school wrote out a $1.7 million check to play Arkansas State in 2018, a game the Tide won 57-7 back in September. South Alabama would sign for a 50-point loss and nearly $2 million right this second. Make it happen, Saban.