Equipment
Anchored Putting: Would You Or Wouldn't You?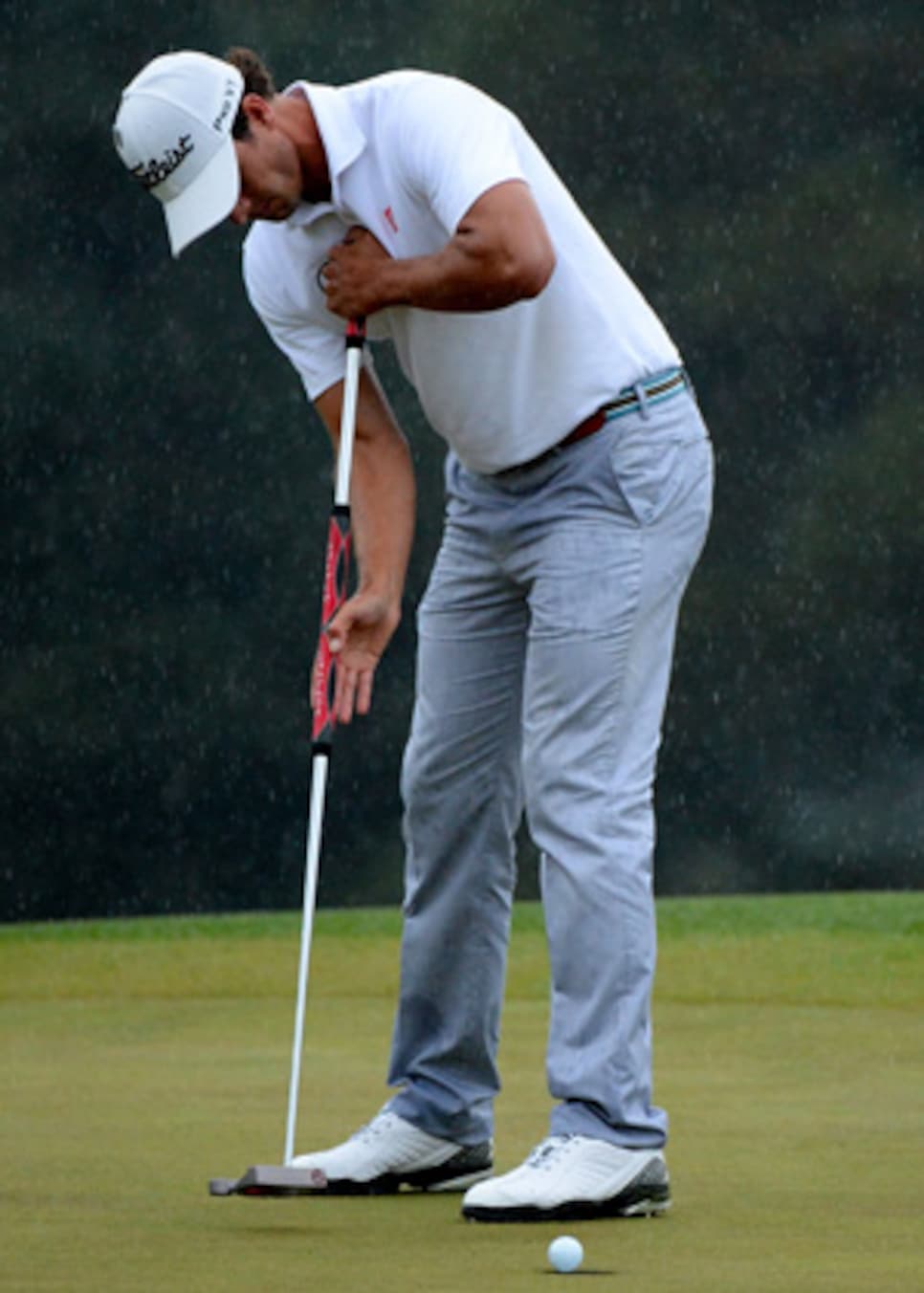 The recent assertion by former USGA Executive Director David Fay on Golf Channel that he expected there to be no edits at all to the proposed rule to ban anchored strokes suggests that we may be getting fairly close to a decision on the matter.
Moreover, players on the PGA Tour seem less strident about the topic. Webb Simpson in a recent U.S. Open media day press conference seemed at his diplomatic best in his response to a question about the proposed ban. "I have seen both ways and a bunch of different arguments for and against it. There's a lot of info out there about it and I've kind of heard everything, both sides," he said late last month.
Just this week at the Players, current Masters champion Adam Scott, the first player to win one of the four majors with a long putter when he won last month's Masters, said he didn't anticipate making a big change in his game, given the broader definitions of anchoring as detailed in the original proposal.
"I'm just going to keep doing what I'm doing and deal with it then," he said Wednesday. "I don't think there will be anything much for me to change. If I have to separate the putter a millimeter from my chest, then I'll do that. I don't see myself putting any different looks-wise. My hand will be slightly off my chest, probably."
Even in discussing the original proposal with Golf Digest last November, USGA Executive Director Mike Davis made it clear that the proposed rule was not about taking away a player's putter, just defining what is and isn't a proper stroke. He said when he talked to belly and long putter users about what would be acceptable, they seemed less opposed to it. "I would say to them, all you need to do is this type of motion, where you control the whole club. And it's almost a light bulb moment for them, where they were saying, 'Are you serious? This is all I have to do?'"
So with much evidence pointing toward an imminent decision (the ruling bodies have repeatedly set a spring deadline for the decision on the proposal), the question remains for average golfers, will they embrace the change? Or more pointedly, do they still believe the ruling bodies have the authority to dictate how the game should be played by golfers not competing at the highest level?