The Loop
Analyst calls Jordan Spieth's post-round comment at the Presidents Cup "slightly classless"
This is a rare moment in 2015 where Jordan Spieth is being talked about in a potentially negative way.
Following a surprising 4-and-3 loss to Louis Oosthuizen and Branden Grace on Day 2 of the Presidents Cup, Spieth was understandably frustrated. And in comments to the Golf Channel after the loss, Spieth let his competitiveness show, saying: "That was Merry Christmas to them."
Here's the video of the comment and the "Live From" segment where analyst Arron Oberholser calls Spieth's comments "slightly classless."
We're not going to fault Spieth for being upset about losing. That's the kind of competitor he is. Spieth and DJ looked almost unbeatable in the opening matches, and you know he and DJ thought they should beat Grace and Oosthuizen without a problem.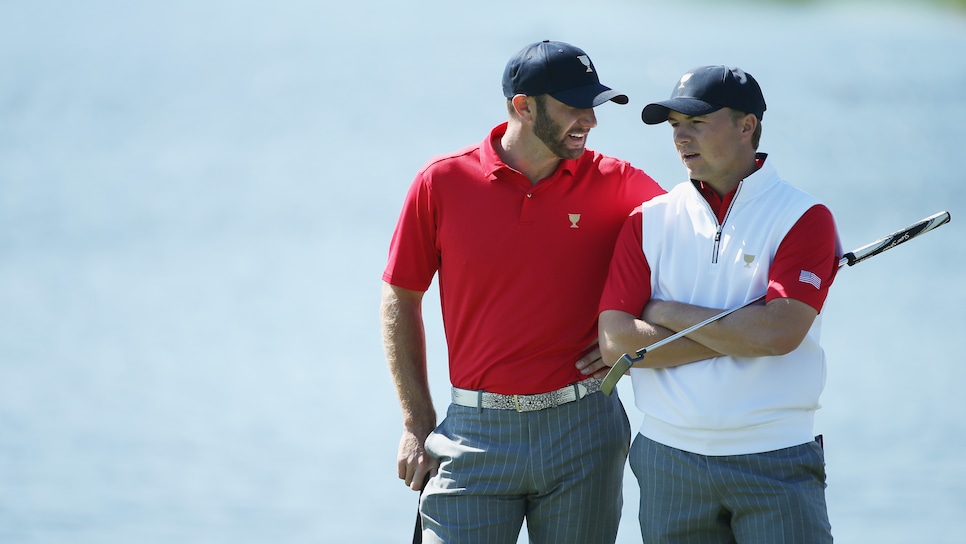 You also don't want Spieth to lose his openness to say whatever's on his mind. We love that about him. And keep in mind he's 22 years old, so he'll learn that you should probably give more credit a team that carded six birdies in a four-ball match to beat you.
Call it what you want, this was a rare interview slip. Next time, saying something like, "Credit to them for playing well, but we gave them a gift," might sound better.