The Loop
Analysis: Experience in Ryder Cups not proving to be valuable for U.S.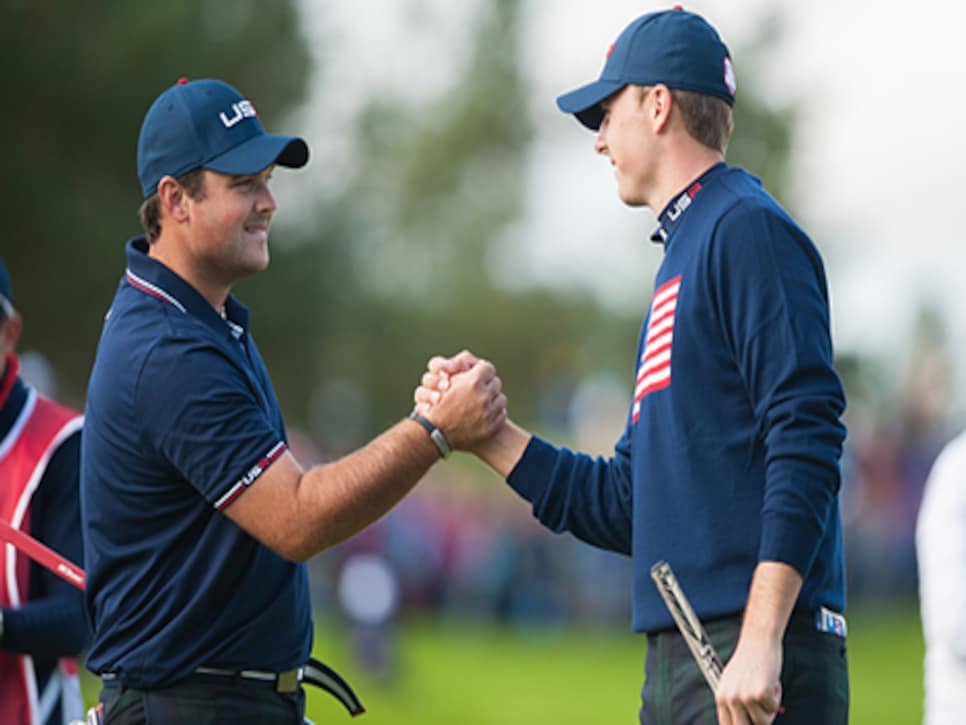 been contributed by Ryder Cup newbies.*
__Editor's Note: Ranked as the No. 1 golf psychologist by tour players, Golf Digest contributor Dr. Bob Rotella has worked with Keegan Bradley, Tom Watson, Padraig Harrington and a number of other Ryder Cup competitors, past and present. He gives his thoughts below on Ryder Cup preparation and execution.
How valuable is experience in the Ryder Cup? The answer, based on what we've learned this week, is not much. The rookies have been most impressive at Gleneagles. Victor Dubuisson and Jamie Donaldson for Europe, and Patrick Reed, Jordan Spieth and Jimmy Walker have proved that great golf is the winning formula at the Ryder Cup.
We'll have a better idea tomorrow, but at some point you have to wonder, is there a time and place to mix it up and not just have a team full of players with Ryder Cup experience?
So far these newcomers on both sides have shown that experience doesn't matter too much. Dubuisson and Donaldson are a combined 4-1-0, providing a huge boost to Team Europe. Dubuisson, seen as a bit of question mark before the event, has turned into a star.
Walker, Spieth or Reed have been vital to Team USA. Without them, other pairings have only accounted for two of the United States' six points.
The U.S. should look at Reed and Spieth for inspiration. I was impressed after Reed had missed another short putt on 16 in their afternoon foursomes match that Spieth immediately put his arm around him and offered words of encouragement.
Then Spieth nailed his approach on 17 and Reed did on 18. They've both shown a maturity beyond their years. But more than that, they've played great golf. Keeping the ball in the fairway and onto the green is a big deal in match play.
The United States did what it had to do in the morning. A one-point deficit was a manageable margin. But Europe seized the advantage in the afternoon, winning 3.5 of 4 points.
Great competitors will see that the pressure is off and go out and succeed.
In the early singles matchups, the U.S. needs to win at least four of the first six matches. Based on how Tom Watson has loaded the front part of his lineup with the likes of Spieth and Reed, he's clearly counting on his young blood This is the ultimate test for a team. If the U.S. is built strongly, it'll rally tomorrow. The U.S. has a chance at another Brookline-like comeback.
We have great leaders on this team. Everybody needs to embrace their words of encouragement, wipe a blank slate, and go out and play great golf. We'll see if this team can do it.
(Photo: Courtesy of Montana Prichard/PGA of America/Getty Images)*