ANA Inspiration
Celebrating 50 years of the ANA Inspiration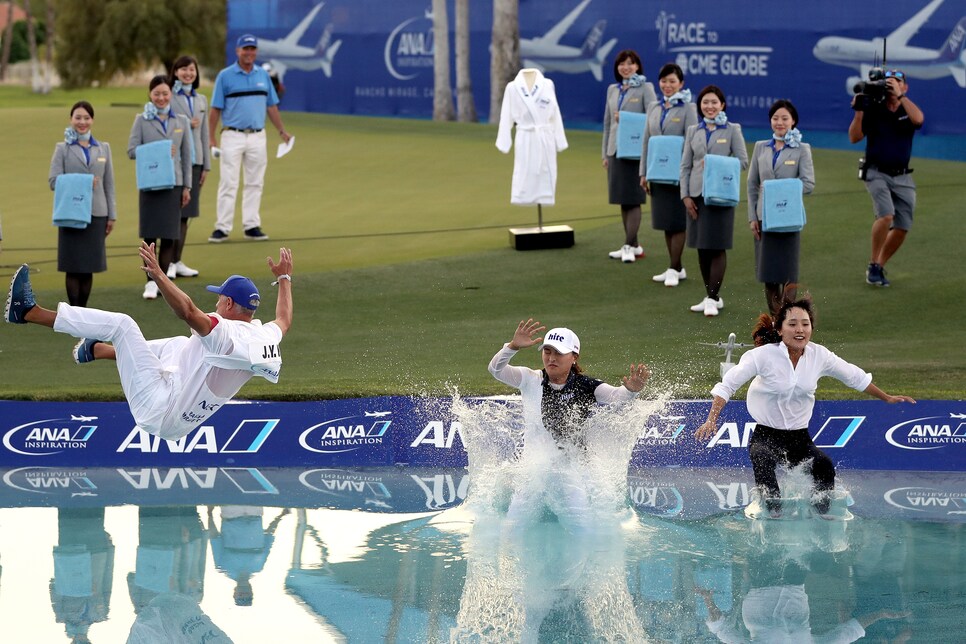 It is a major week on the LPGA. But classifying the ANA Inspiration as merely a major does not do the tournament or its impact justice, as the event has shifted the paradigm of what women's golf could be.
When it was founded in 1972 by Colgate-Palmolive chairman David Foster and entertainer Dinah Shore, the inaugural event offered a purse double that of the U.S. Women's Open or LPGA Championship. Moving forward, Shore proved to be a tireless promoter of the tournament, doing what she could to give women the same platform and attention of their male counterparts. It's no surprise that Shore became the first honorary member to be inducted into the LPGA Hall of Fame, and though the tournament no longer bears her name, the event is still referred to by many as "The Dinah."
"This is like our Masters," said Danielle Kang earlier this week. "There is so much history here. I know that sometimes people talk about Augusta being Augusta, but for us Dinah Shore is Dinah Shore. It's the history that makes the golf tournament. All the great players, all the great women golfers played here before us that have left the tradition for us is—to be a part of that is pretty amazing."
In 1982, the tournament became the first women's event to be televised for all four rounds. The next season, the LPGA gave it major status. The tournament has been held annually at Mission Hills C.C. just outside Palm Springs. One of the traditions of the tournament is for the winner to jump into the pond at the 18th green, with Amy Alcott the first to do so in 1988. It's now become synonomous with the tournament.
Now celebrating its 50th tournament this week, here is a look at the ANA Inspiration.