The Loop
An untraditional -- but cool -- way to show your college spirit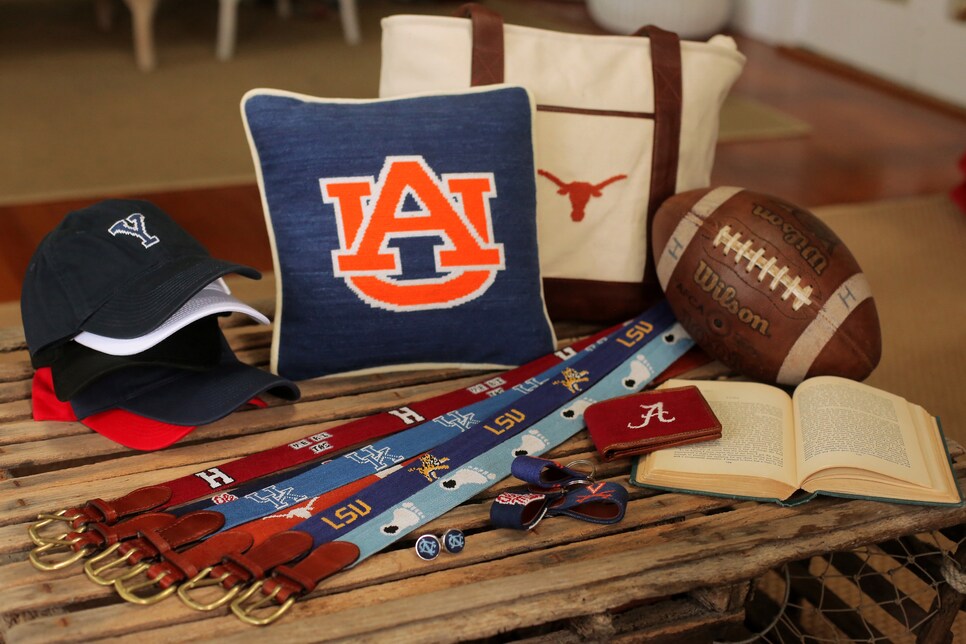 With the college football season underway, it's also the time of year to show your school spirit. That's why the college collection from Smathers & Branson is intriguing.
The company has licenses with dozens of universities to put school logos on many of its needlepoint offerings. In addition to standard pillows ($135), totes ($145) and belts ($165), Smathers & Branson has developed a variety of more unusual items, including key fobs ($29), hats ($35), cufflinks ($55), coasters ($75) and wallets ($115).
The bright colors and unique texture of needlepoint gives the pieces a handmade feel that sets them apart from just another logoed shirt or hoodie sweatshirt as quality gifts. Plus, you don't have to worry about buying the right size.