The Loop
An ode to the journeyman: Why short-hitting, wise-cracking Jason Bohn is having the best start of his career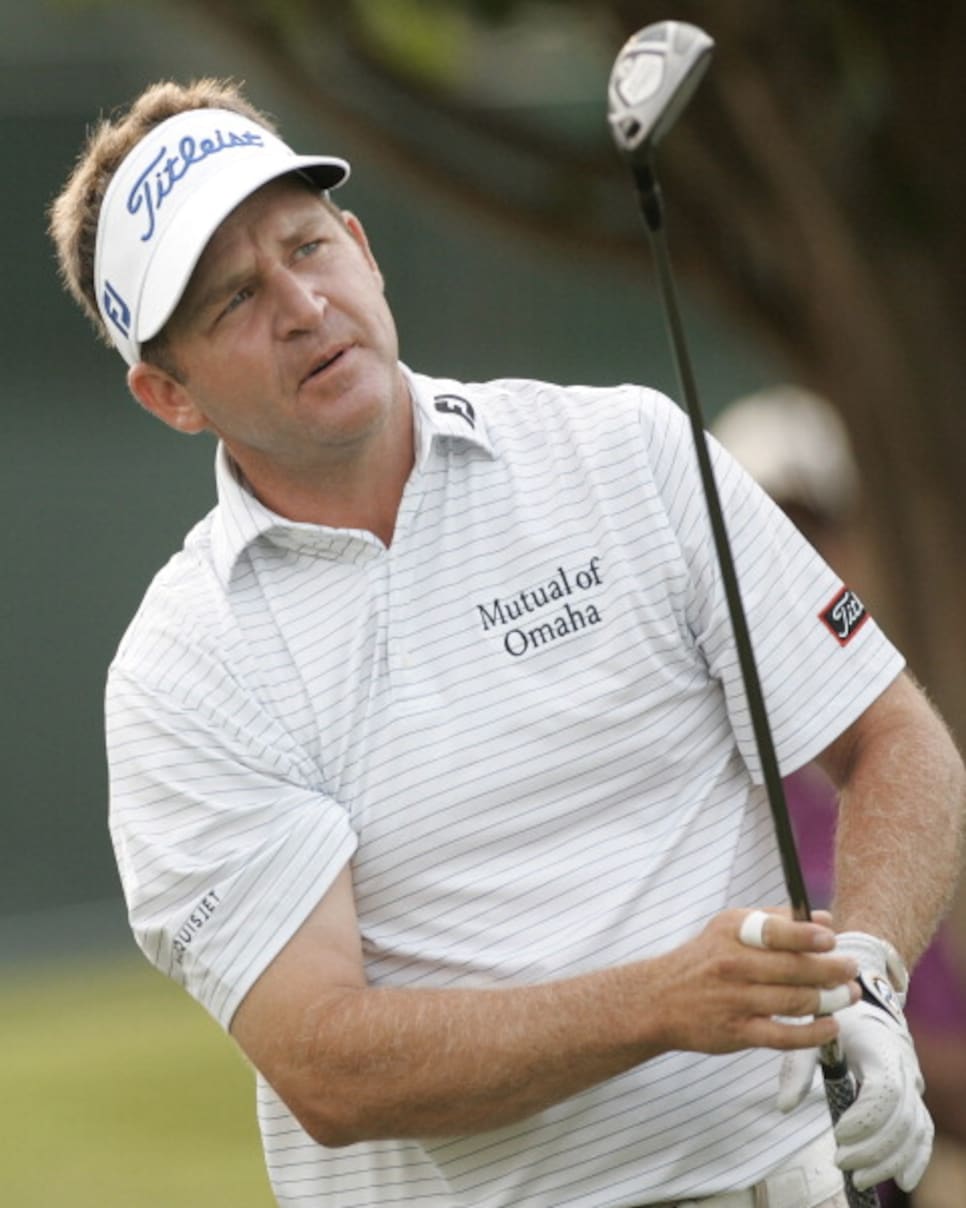 Youth has been golf's narrative as of late, and rightfully so. Emiliano Grillo, Smylie Kaufman and Justin Thomas are all up-and-comers who have found the winner's circle this fall. Coupled with the new Big Four, the rise of young guns is more than an idea; it's an actuality.
It's certainly an exciting storyline, one that's injecting much-needed vitality to the sport. But there's a secondary tale unfolding that, while not as provocative or eye-grabbing as the millennial movement, is equally as impressive. And that is the work of Jason Bohn.
Bohn is a journeyman in every sense of the word. At 42, he has enjoyed a profitable career, boasting two wins and more than $15 million in earnings. But Bohn's not widely known; without his name on his bag, galleries wouldn't recognize him. Hell, even then, they usually don't.
Yet in this wave of baby faces, no player has enjoyed a better start to the 2015-'16 campaign than Bohn.
The Alabama product led most of the season-opening Frys.com Open, ultimately finishing third. He followed that performance with a second-place showing to Kaufman in Las Vegas. On Monday, he found himself in a playoff at the OHL Classic, falling short to Graeme McDowell.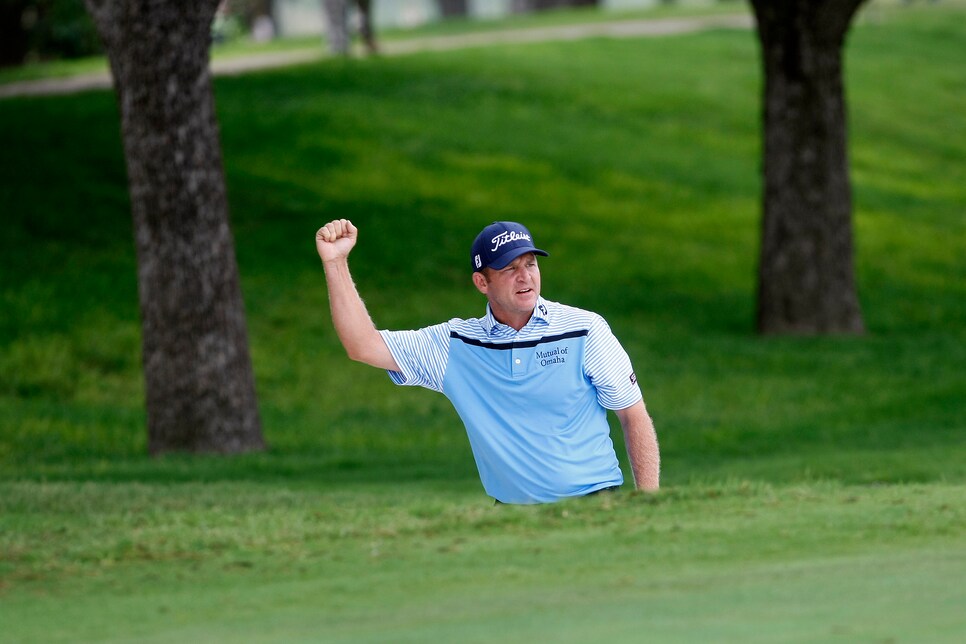 How is Bohn racking up this success? Cliched as it might be to attribute his feats to an "old man's game," that's precisely how he's getting it done. At a time when the long ball is paramount, Bohn ranks 132nd in driving distance. He's able to combat this lack of length with accuracy, off the tee and in approach, along with a viable short game. This precision has made Bohn a machine, ranking second in birdies made and in scoring average.
This grinding style is endearing in itself, and one of the primary reasons why he's been able to stay on tour so long. But he's a throwback in more than just age and game.
While today's fledging stars are likable, friendly and charismatic in terms of personality, they're not always colorful. It's not their fault; in their position, there's little gain in letting your guard down.
Bohn, on the other hand, is not an unapproachable demigod of the game. In the buttoned-up, businesslike culture of the tour, Bohn's a gregarious, fun-loving figure.
His career was jump-started by a hole-in-one while he was in college. The ace won him $1 million; alas, his coach reminded him that accepting the reward would end his amateur career. To which Bohn responded, "Looks like I'm going pro, coach." After firing 61 at the Greenbrier last summer, Bohn was asked his thoughts on the day: "I just wanted to sleep in, to be honest, so now I don't have to get up early in the morning."
Basically, he's the guy at your club with crazy talent, but has as much fun in the grill room as on the course.
However, don't let the laid-back demeanor fool you. Bohn is a sought-after practice-round partner, a mentor to the tour's younger generation. And though he's far from a superstar, he's a fierce competitor.
"I really believe that in the last few years, I've gotten more and more mature," Bohn said earlier this week. "Understanding who I am, what I have, what I'm not going to ever get. So just keep working on what I do have, and keep working on my short game."
Granted, when the big names return from their autumn sabbatical, Bohn will have a tougher time contending on a weekly basis.
But while golf may becoming a young man's game, it owns an old soul. And Bohn is the man keeping that spirit aflame.