News
An Innovative Member-Guest
This is the height of member-guest activity at courses where golf is played mostly in the summer months.  I go to a fair share and most are very enjoyable. But the nine-holers at Patterson Golf Club in Fairfield, Conn., know how to do it right.
Perhaps it was that it was only nine holes that from start to finish, including a delicious lunch, took less than four hours. Or the clever theme, "What's In Your Bag?" that made it so much fun.
Arriving golfers were asked to circle the items on the attached list they currently had in their golf bag (see list below). It was reported that some woman at some club in Chicago, in fact, had every one of the 39 things in her bag. At the Patterson event, two women tied with 15 of the aforementioned objects. Their bags were weighed and head professional, Chris Kenny, declared the owner of the 29-pound bag over the 18-pounder, the winner. The prize for this dubious honor was an oversized straw bag to carry the extensive paraphernalia.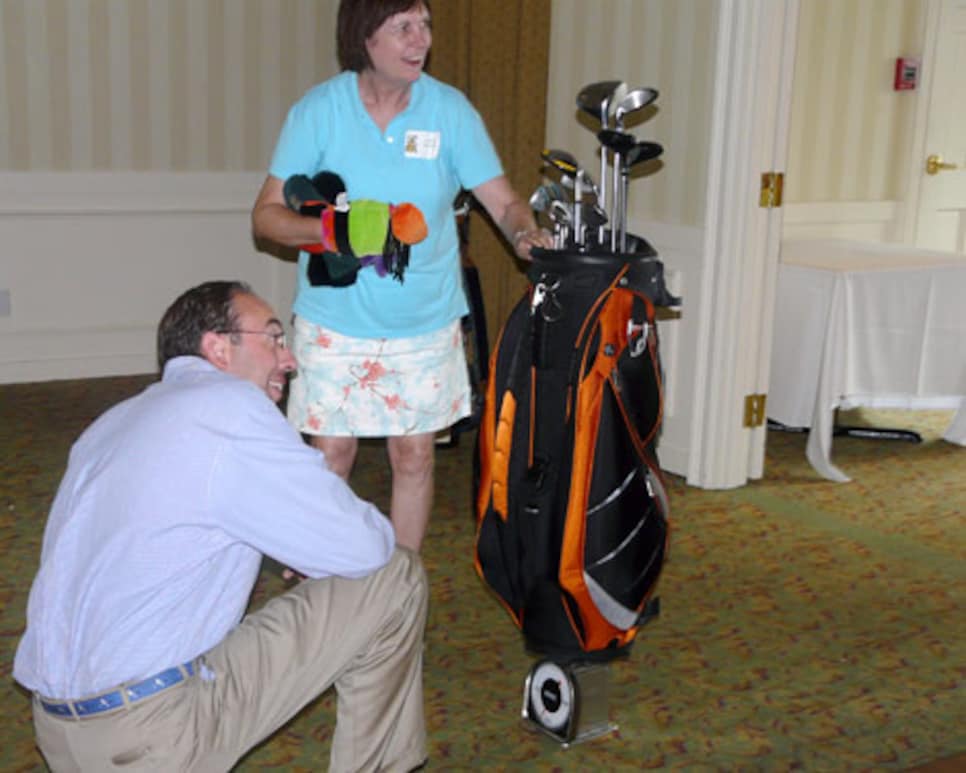 Continuing the bag theme, flowers on the luncheon tables were attractively placed in colorful paper bags and similar bags held the tee gift, a flowered wallet. Bags, satchels and totes of many varieties went to the winning teams.
Each member was paired with her guest to form a team. The format was a shambles where each team member teed off, selected the best drive, and then played one's own ball into the cup. The best ball was recorded with the winning team finishing at nine-under par 26.
Along with being a lot of fun, this member-guest didn't break the bank. And it also had key elements to bring golfers back to the course--a chance to play some friendly competition, enjoy the camaraderie of fellow golfers and finish in time to still accomplish the daily chores.