The Loop
An injured Jordan Spieth struggles over the weekend at Torrey Pines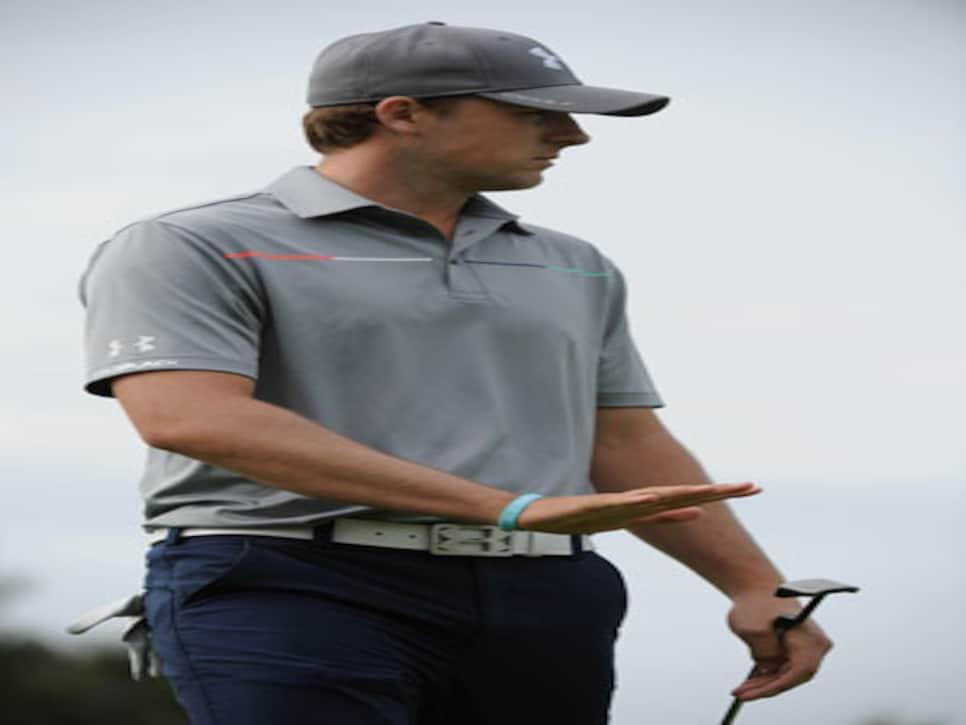 SAN DIEGO -- Jordan Spieth says on the second nine Friday when he was en route to a 63 he "tweaked" his ankle "somehow," throwing off his swing during a rough weekend at Torrey Pines.
"My ankle's pretty messed up," he said after his second consecutive 75 at Torrey Pines South, leaving him T14. "I guess from there I just stopped loading as well on it and I started missing fairways. All in all I had no control over the golf ball today whatsoever with any club. It was tough."
Spieth said the ankle affected his driver the most, eliminating his "go-to shot."
"This is really the first event since as long as I can remember where I really just had no idea where the ball was going to go."
Spieth wore tape and a modified ankle splint during the weekend rounds for stabilization. He now takes a week off before returning in the AT&T National Pro-Am.
"I just need to get home, work with my instructor and come back to Pebble."