The Loop
An indignant Norman cuts ties with course he founded
HOBE SOUND, Fla. -- The Medalist GC has always been Greg Norman's GC, but no more.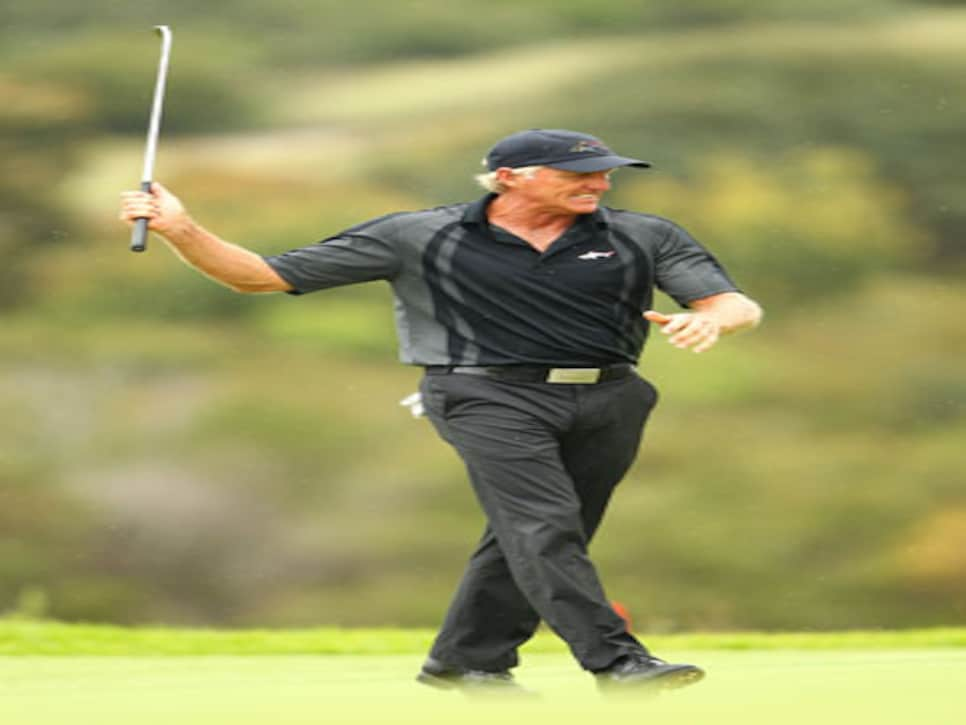 The Shark has demanded his name and that of co-designer Pete Dye be taken off the course he founded and wants his memorabilia returned, including the signature shark above the bar in the men's locker room.
Norman's issue is the club's hiring of former Dye disciple Bobby Weed to do a restoration of the original Norman-Dye design that opened in 1995.
In a letter sent to Medalist President De Mudd following a board meeting in early December, Norman demanded that the club stop using his name and Dye's in reference to the design of the course. Saturday morning he called the club to arrange an evening to pick up his belongings. His name will remain on the locker room wall as winner of both the gross and net divisions of the club's member-guest.
"It's really a slap in the face at the end of the day," Norman said via email. "It's the end of a legacy by the board doing what the board is doing now. It hurts a lot to tell the truth. It's a shame."
Weed already began work on some of Medalist's bunkers this summer and was under contract when Norman offered his design company's services for free in May. Norman, who resigned as club president in 2008, points out in the letter to Mudd, "The design integrity of the original designed course has been compromised by your alterations without consultation or discussion with neither Pete Dye nor me."
Mudd took over in 2010 and is past president at Conway Farms in suburban Chicago. He adopted a dues-only program to tour pros living in the area that has attracted Tiger Woods, Dustin Johnson and Rickie Fowler. As for the situation with Norman, Mudd said based on club policy he was not allowed to discuss member issues.