News
An Exercise Skirt Made for Golfers
I was thrilled when I found $14 Champion skirts at Target a few years ago. (That's the sale price. At full-price, they cost $20.) Sure, they're made for runners, but I decided to start wearing them on the golf course. Why not? They're unbelievably comfortable (anything with an elastic waistband is a huge plus), and they have one pocket big enough for tees and ball markers. Oh, and spandex shorts underneath rule out overexposure.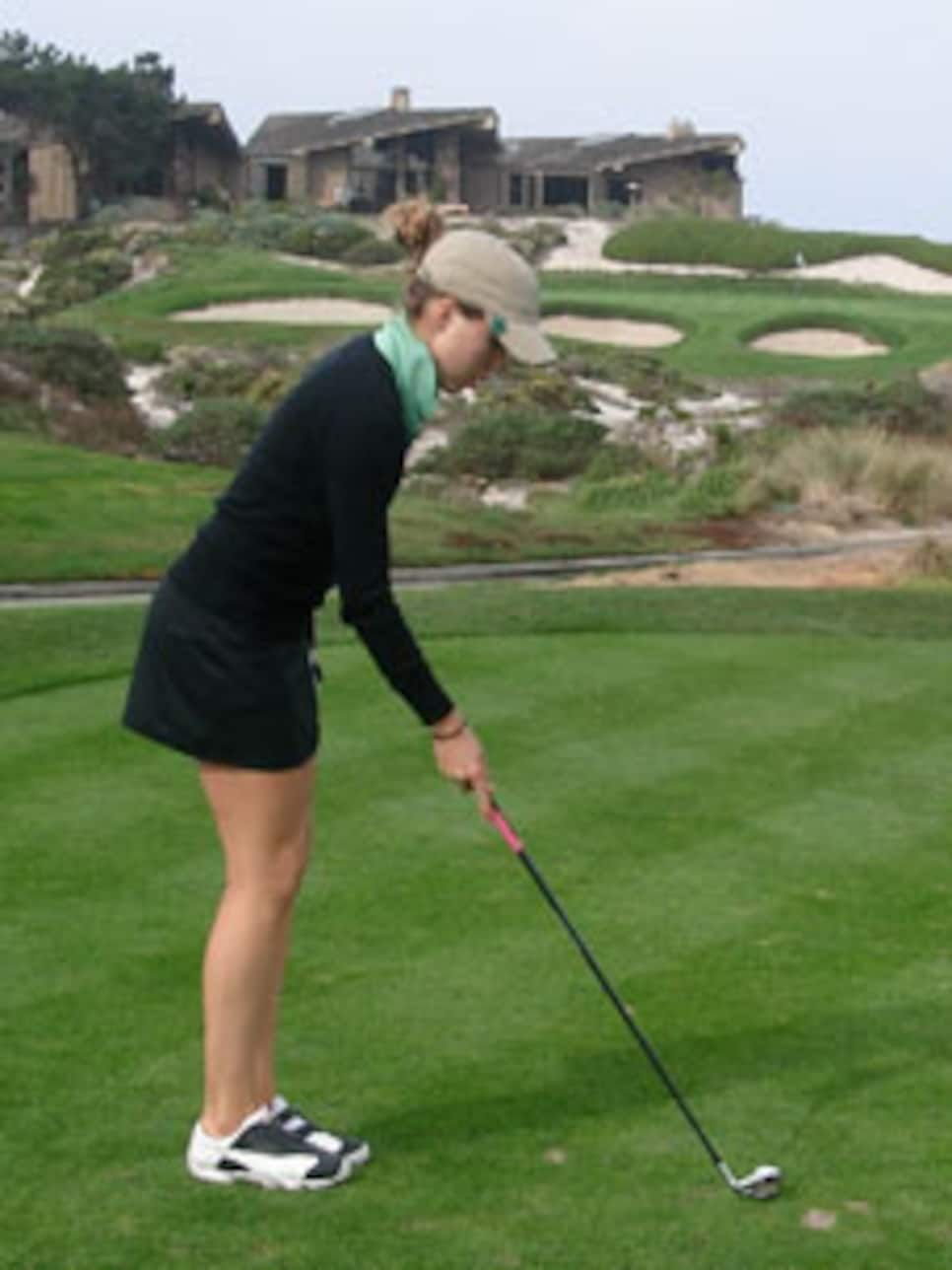 The bottom line? My exercise (um, golf) skirts aren't any shorter than the Nike shorts I also wear, which are specifically made for golfers. And don't we want to spruce up the game a bit? Give it some spice? As long as skirts don't display inappropriate amounts of skin, I say, hang up the high-waisted Bermuda shorts and start taking risks.
There's no doubt in my mind that these skirts are nearly tailor-made for golfers. (Okay, I'll admit that I don't wear them to private clubs.) But what do you think? Are they inappropriate?
(Caption: That's me, setting up on the fifth hole at Spyglass Hill Golf Course.)