An exercise in futility: The worst Masters scores shot on every hole at Augusta National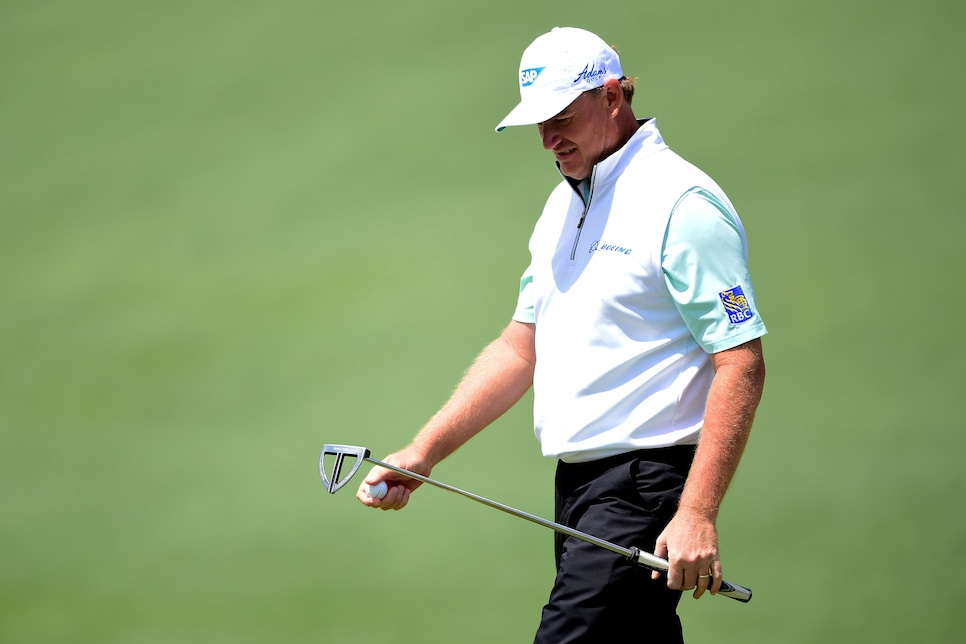 When watching the Masters unfold, patrons and viewers at home are used to seeing heroic shots leading to plenty of birdies, more than a few eagles and the occasional hole-in-one, and, albeit rarely, even a double eagle. But there's a flip side to Augusta National Golf Club. A meaner, less forgiving side to a course that club co-founder Bobby Jones said should be "eminently playable from the regular tees for the medium- and high-handicap golfer while simultaneously presenting a stiff examination from the back tees for the low handicap or scratch golfer."
That "stiff examination" extends to the pros and amateurs that take on the course during the Masters each April. And sometimes those participants fail the test—epicly. You might be surprised at just how bad it can get, but when you add up the worst scores on every hole in Masters history it comes out to a 95-over-par 167.
And had Billy Casper turned in his card in 2005 when he made a 14 on the 16th hole, it would be 170.
Below we list the highest score on each hole at Augusta National during the Masters, and the players who made them. The list contains 16 golfers with a combined 31 major championships. Two of them are even listed twice: Arnold Palmer and Henrik Stenson (whose quadruple-bogey 8 on No. 18 in the first round of 2012 came when he was leading).
Some of the moments happened in anonymity while others were in the full glare of the cameras or written about so extensively they have become firmly entrenched in the tournament's lore. Masters aficionados quickly recall the 13 made by Tom Weiskopf at the par-3 12th in 1980 when he dunked five balls in the water. Or José Maria Olazábal making quadruple-bogey 7 on the par-3 sixth after watching two chips fail to climb the slope and come back. Olazábal was tied for the lead at the time and eventually finished one shot behind winner Ian Woosnam.
More recently, Ernie Els' sickening six-putt from three feet on the first hole in 2016 served as a reminder just how much Augusta National can prey on the mind—even from short range.
HOLE NO. 1
9, Ernie Els, 2016
HOLE NO. 2
10, Sam Byrd, 1948
10, David Duval, 2006
HOLE NO. 3
8, Douglas B. Clarke, 1980
HOLE NO. 4
8, Henrik Stenson, 2011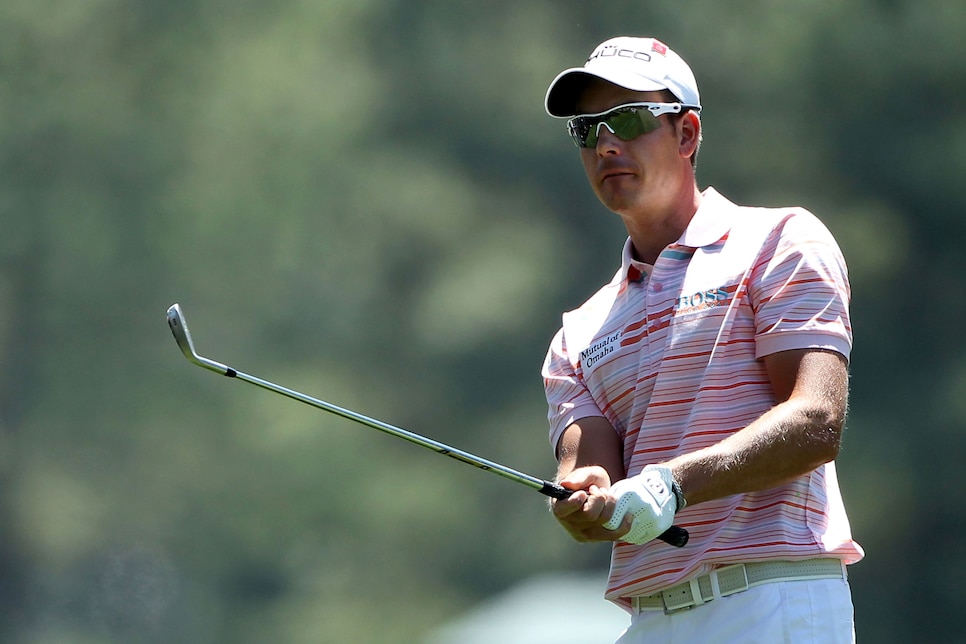 Andrew Redington/Getty Images
HOLE NO. 5
8, Bill Campbell, 1957
8, Sam Parks, 1957
8, Chick Harbert, 1960
8, Jerry Barber, 1964
HOLE NO. 6
7, Jose Maria Olazabal, 1991
7, Arnold Palmer, 1997
7, Branden Grace, 2016
HOLE NO. 7
8, DeWitt Weaver, 1972
8, Richard L. VonTacky Jr., 1981
HOLE NO. 8
12, Frank Walsh, 1935
HOLE NO. 9
8, Jack Selby, 1948
8, Richard Davies, 1963
8, Clay Ogden, 2006
8, Luke Donald, 2014
HOLE NO. 10
9, Danny Lee, 2009
HOLE NO. 11
9, Dow Finsterwald, 1952
9, Bo Wininger, 1958
9, William G. Moody III, 1980
9, Charles Howell III, 2006
9, Sandy Lyle, 2017
HOLE NO. 12
13, Tom Weiskopf, 1980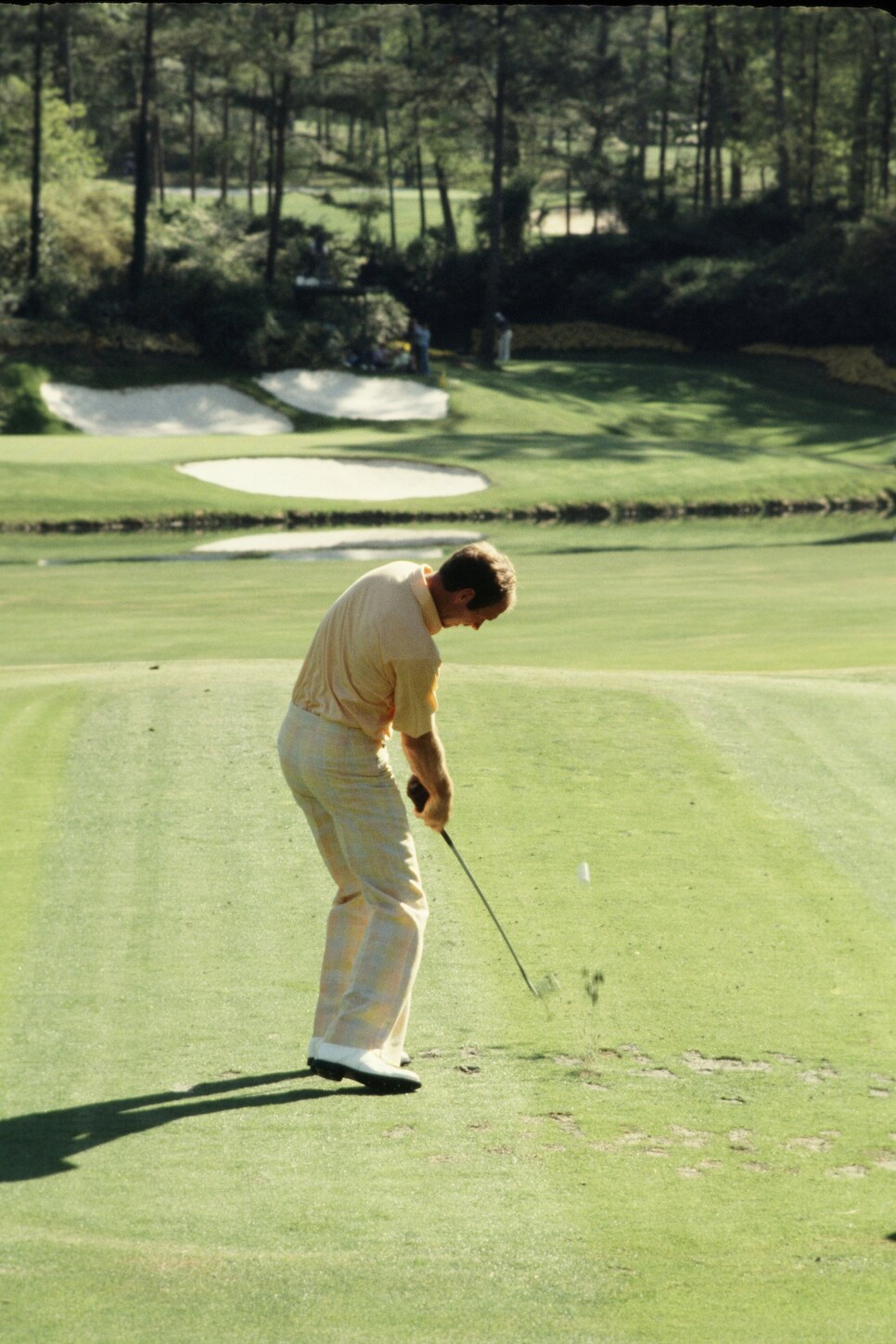 HOLE NO. 13
13, Tsuneyuki (Tommy) Nakajima, 1978
HOLE NO. 14
8, Nick Price, 1993
HOLE NO. 15
11, Masashi (Jumbo) Ozaki, 1987
11, Ben Crenshaw, 1997
11, Ignacio Garrido, 1998
HOLE NO. 16
11, Herman Barron, 1950
HOLE NO. 17
7, 19 times, the last was Fred Couples and Ted Potter, Jr., 2013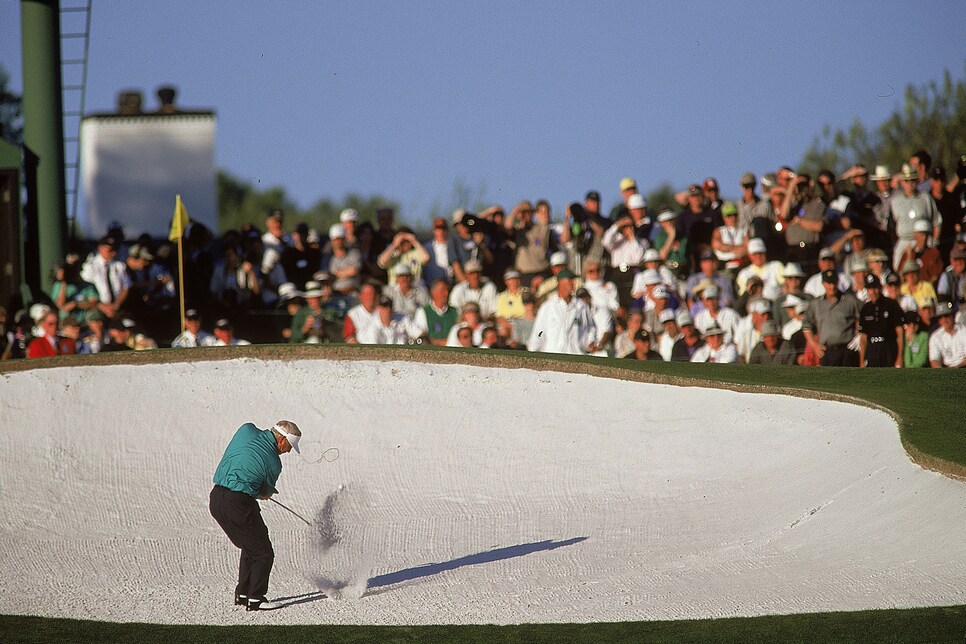 HOLE NO. 18
8, Denny Shute, 1959
8, Homero Blancas, 1970
8, Masashi (Jumbo) Ozaki, 1994
8, Ian Baker-Finch, 1995
8, Arnold Palmer, 2000
8, Camilo Villegas, 2007
8, Henrik Stenson, 2012