The Loop
An amateur tournament that was 45 years in the making
__ BRADENTON, Fla. __-- It's amazing how one small gesture of sportsmanship 45 years ago continues to resonate throughout golf history with ever larger meaning and growing influence. A conceded two-foot putt sure has had a lot of mileage.
To wit, the inaugural Concession Cup, a biennial amateur team competition, begins Thursday at The Concession Club, a private course co-designed by Jack Nicklaus and Tony Jacklin, the protagonists in the aforementioned moment that came on the final hole in the final singles match of the 1969 Ryder Cup at Royal Birkdale. After sinking a five-foot par putt, Nicklaus picked up Jacklin's marker to concede a two-footer to the reigning British Open champion (below), resulting in a halve of their match and the first tie in Ryder Cup history.
"To think we'd be standing here in this club talking about hosting a tournament inspired by something that happened 45 years ago, obviously it was very special what Jack did, and the hope is that it continues to be an influence through this event for years to come," Jacklin said.
"If I hadn't given him that putt, we wouldn't be sitting here," Nicklaus joked before turning serious. "Here we are today getting ready to start a significant event. ... It's good for golf, it's good for amateur golf, and it's good for sportsmanship, camaraderie with the players."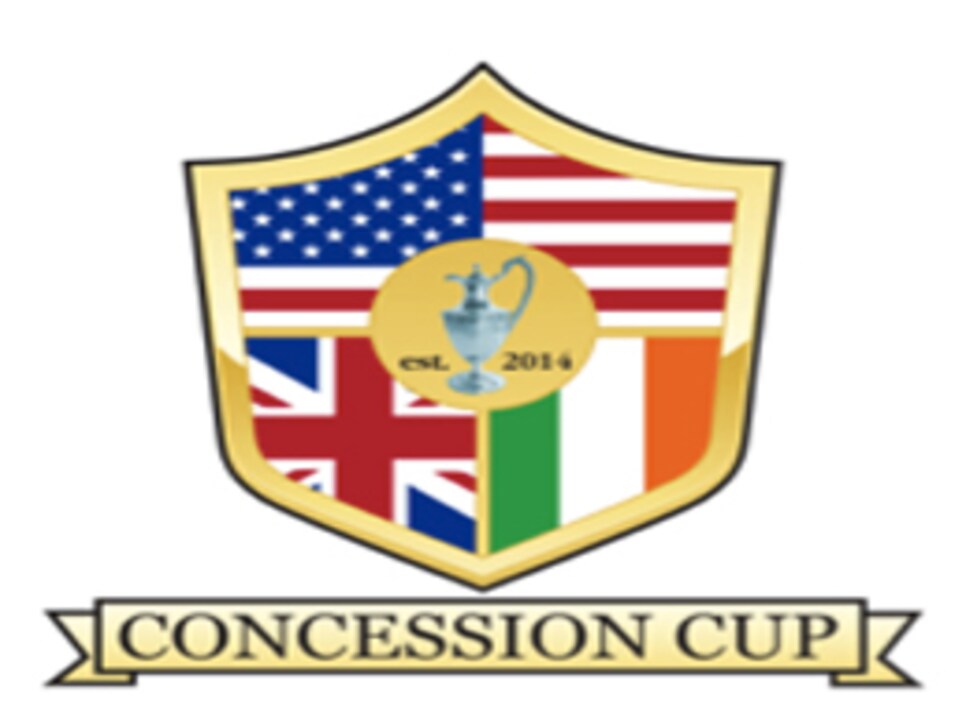 Nicklaus and Jacklin are serving as the honorary captains while the playing captains for the respective sides are Vinny Giles of the U.S., a past winner of the U.S. Amateur and British Amateur, and Garth McGimpsey of Northern Ireland, a former British Amateur champion.
The U.S. team features 10 former Walker Cup players, including super senior Jim Holtgrieve, captain of the winning U.S. side at last year's Walker Cup. Mid-amateurs Nathan Smith and Todd White played for Holtgrieve on that squad. The GB&I roster has five former Walker Cuppers.
The event intends to be played in Great Britain or Ireland in 2016 at a site to be determined.
"The idea of representing your country just really resonates, and that's a message I keep hearing, especially from the younger mid amateurs is how proud they are," Giles said. "We have a young man who actually just won the Coleman [Invitational at Seminole G.C.] on Saturday named Patrick Christovich from New Orleans … he said, 'Well, I was hoping some day I might be able to represent my country, but I never thought I'd be on a team where Jack Nicklaus was the captain.' "
"I think this event has all the ingredients to be something special," said former U.S. Ryder Cup captain Paul Azinger, a member at The Concession Club and the honorary chairman for the inaugural Concession Cup. "When you have two iconic honorary captains like Jack and Tony, that's huge."
That the Concession Cup commemorates the extraordinary events that unfolded decades ago was not lost on the competitors. "I think we're all aware of the tradition and the history that we're buying into here, and we're going to play it in a friendly but competitive spirit," McGimpsey said.
__GREAT BRITAIN & IRELAND ROSTER
__Garth McGimpsey (Playing Captain)
__Vinny Giles (Playing Captain)