The Loop
An Advantageous Advent Calendar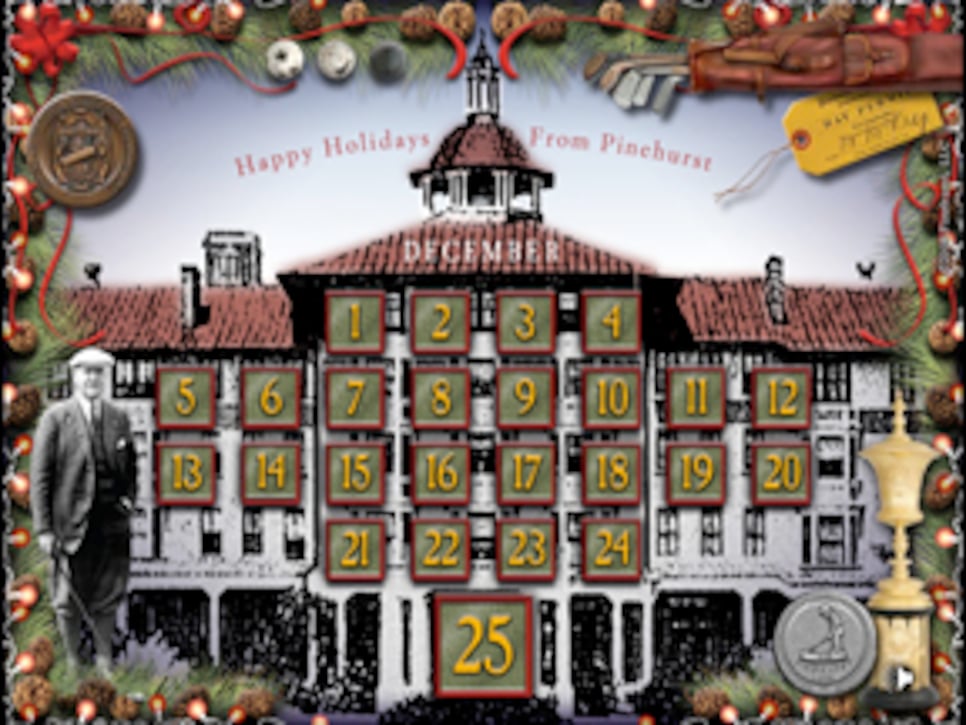 It's an advent calendar with a mix of discounts, videos and factoids about the courses and the resort at Pinehurst.
Let me get you caught up:
__Dec. 1: Online Store Discount
"20% discount on their PutterBoy golf apparel, gift items, spa accessories and more."
On Dec. 2: The North and South Amateur
"1901 marked the beginning of America's longest continuous running amateur championship, the North and South Amateur at Pinehurst. George C. Dutton won the first championship and over the next century, players like Francis Ouimet, Jack Nicklaus, Curtis Strange and Davis Love III would also claim victory."
On Dec. 3:  "A Legendary Resort"
A very short video with a classic deep-voice narration and some cool visuals of past champions and people responsible for the development and history of the resort.__
I don't want to ruin the suspense for you, but the 14th and the 21st are covering up some decent deals.
Turn your volume up (or down) and be sure to click on Donald Ross, the rooftop, the golf bag and the medallions. If you're not on Facebook, your fantasy football or basketball league, it's a good way to kill a little time at your desk. And it could save you some money.