The Loop
An absolutely ridiculous streak ended for Kentucky in their first-round win over Davidson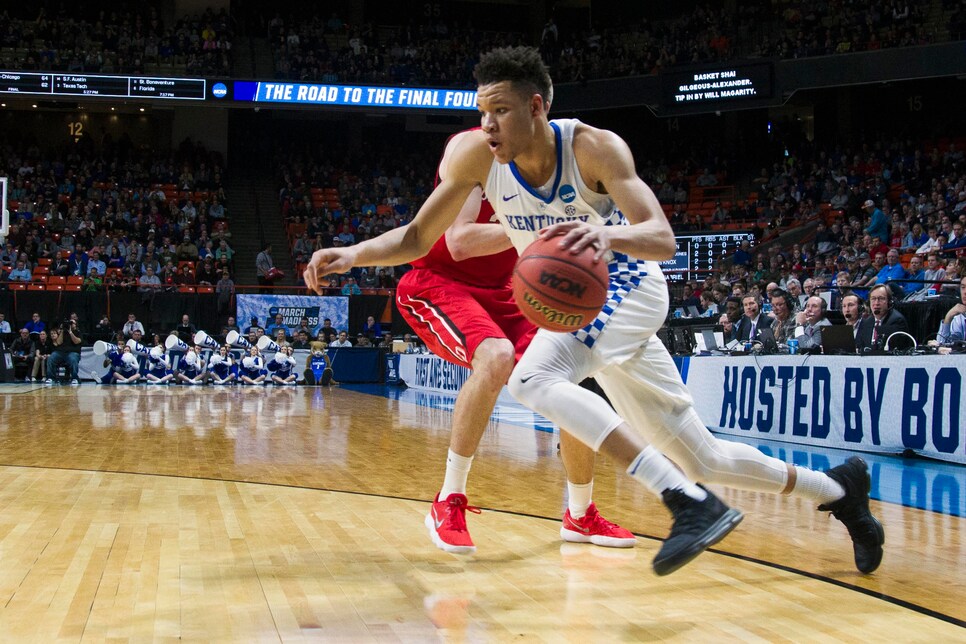 All streaks have to come to an end, but in today's three-point heavy college and pro game, it's hard to believe this one ever would.
Coming into their first-round game against Davidson in the NCAA Tournament, the Kentucky Wildcats had made a three-pointer in 1,047 consecutive games, dating all the way back to 1988! After going 0-for-6 from behind the arc on Thursday, it finally ended:
What a wild stat. The kind Golf Channel's Justin Ray comes up with about Tiger Woods and we all put blind faith in him instead of doing any research ourselves. That's not a dig on Ray, I'd trust that man with my first-born child.
It was a minor miracle this streak lived as long as it did considering Kentucky ranks 142nd in the nation in three-point field-goal percentage this season. They've also only attempted 519 total on the year, which ranks them 332nd (!!!) in the nation, 785 attempts behind Savannah State, who ranks first with 1,304 three-point attempts. Kentucky's six attempts on Thursday was the lowest amount they took in a game all year, and they were still able to score 78 points in a victory.
The UNLV Rebels now take over the longest active streak, with 1,040 consecutive games with a made three. Without an NCAA Tournament bid or even an invite to the NIT, we'll have to wait until next season to see if they can extend.