The Loop
Amy Mickelson makes appearance at Augusta
AUGUSTA, Ga. -- You always figured no Phil Mickelson major win could ever be more emotional than his first, when he sank an 18-foot birdie putt in the 2004 Masters to finally end a string of frustration in golf's biggest events.
This Sunday evening at the Masters had none of the same final-hole drama, but it did have a far more poignant scene, with Mickelson holing out for birdie to clinch his fourth major title, and then wrapping his wife, Amy, in an embrace outside the scoring hut.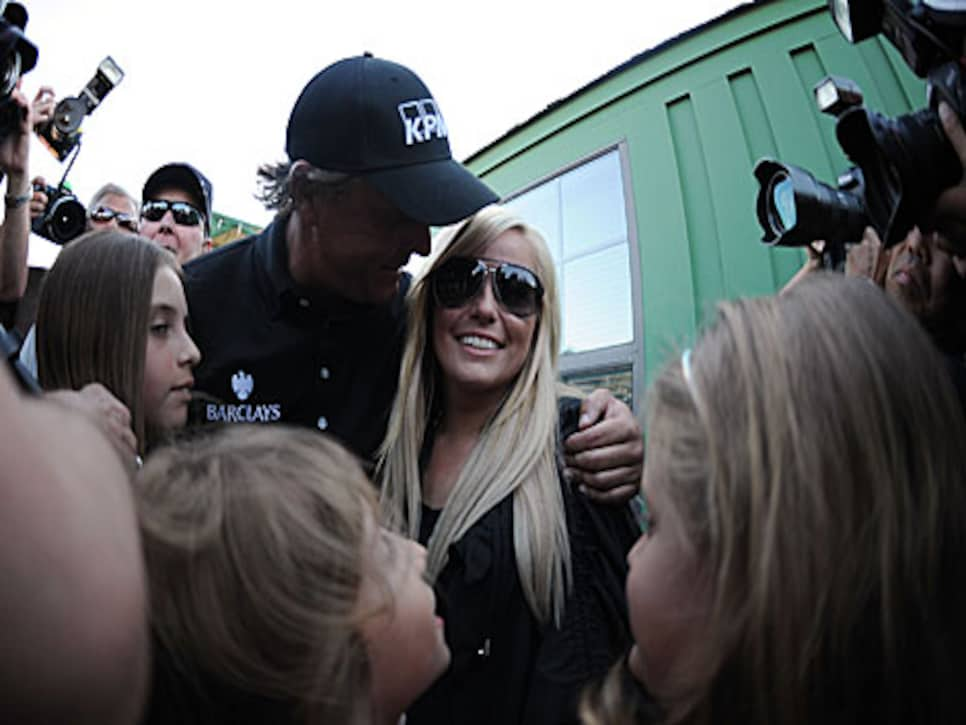 Diagnosed with breast cancer last May, Amy Mickelson had not been seen at a tournament since the 2009 Players Championship; though she had traveled to Augusta with her husband, she hadn't been to the golf course until Sunday.
When Mickelson clinched the win, he first hugged caddie Jim Mackay and was congratulated by playing partner Lee Westwood, but it was the embrace with Amy that seemed to last for hours. The scene was repeated after Phil disappeared into the scoring trailer to sign his card, and he emerged to hug his wife again.
When the Mickelson group began its procession toward the clubhouse, Amy, wearing sunglasses and her trademark smile, offered a quick hello to the press, with whom she has always enjoyed a warm relationship.
"Good to see you guys," she said, before walking off with her husband.
Later, at the green jacket ceremony, Phil Mickelson choked up when talking about Amy.
"She's an incredible wife and an incredible mother and she's been an inspiration this past year," Mickelson said. "To have Amy and my kids here is incredible. I can't put it into words."