The Loop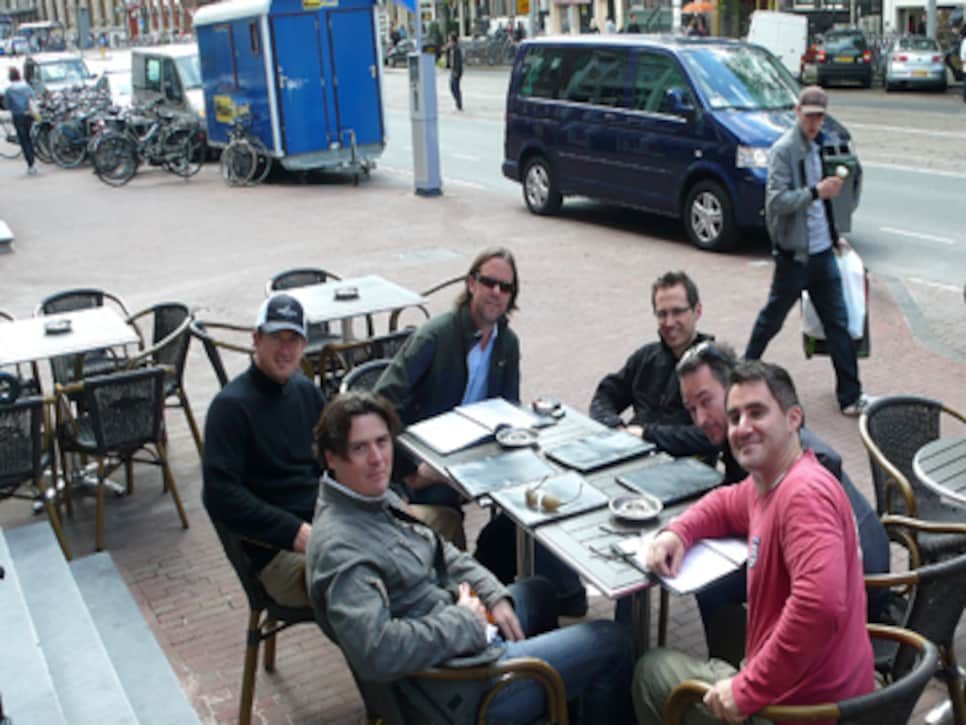 Collectively we gave Amsterdam high marks. Right from the start, my five friends and I on a bachelor party (J.D.'s--in the red shirt) flew into one of the best airports in the world. In fact, the Amsterdam airport was ranked eighth best airport in the 2009 World Airport Awards. My friend J.C. (back-middle) said he could live there. We were also fans of the train system and the electric trams. The flat topography is conducive to cycling and everyone was doing it. The bike lanes are like cart paths running along streets throughout the most remote sections of the city.
One might assume life in Amsterdam is like a college dorm: slow, filled with tie dyed shirts, smells of incense and that everyone is overweight from eating big bags of chips. And ice cream. And microwavable burritos in a bag. But that is not the case. Not even close. The locals seem to be in great shape. They're quick on bikes, and quiet as they go about their business. And they won't stop for the wandering tourist, so look both ways before every step.
While in Amsterdam we never had a bad meal and I believe it's because it was really good food. The Van Gogh Museum was some much needed culture mixed into an otherwise debaucherous few days away from reality. (Vince was a strange cat, but he sure knew his way around a canvas.)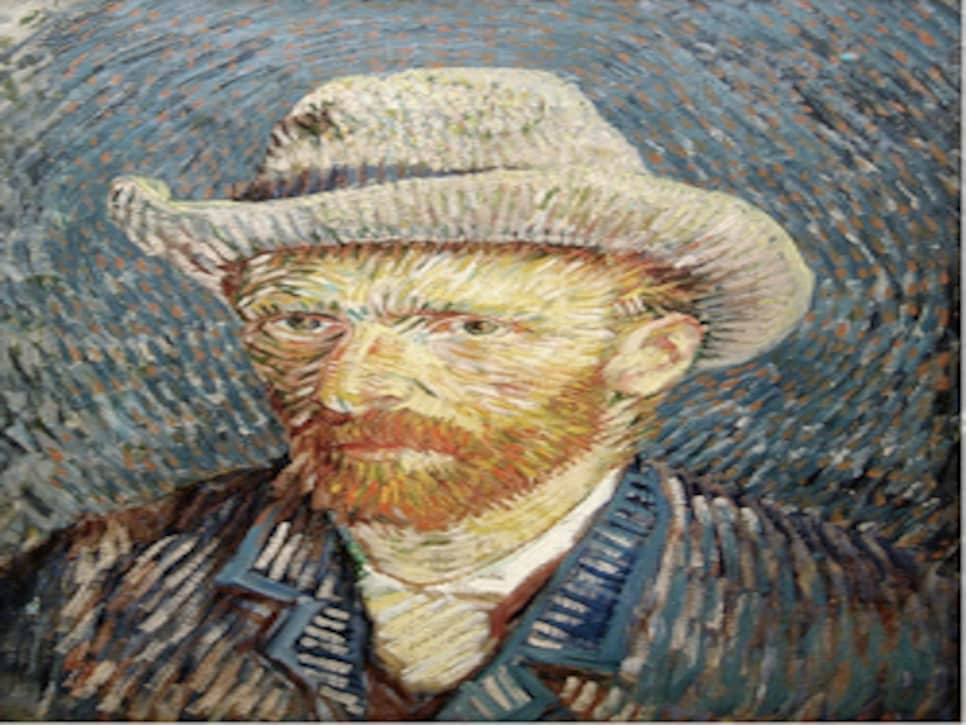 As I mentioned in a previous post, this was a personal journey. I left the clubs and empty notebooks at home. But I did have a brief brush with golf.
I'm not talking about a messy U.S. Open that I tried to follow by way of spotty Internet connections and even spottier TV coverage. Poor Lucas Glover. He deserves a kick in his khaki covered shins. It was ridiculously disappointing for me (and the game of golf) to crown yet another generic major champion dressed in a white hat, white shirt, who gave nothing more than a limp salute to the masses right after he stole the trophy from a pair of potential storybook endings.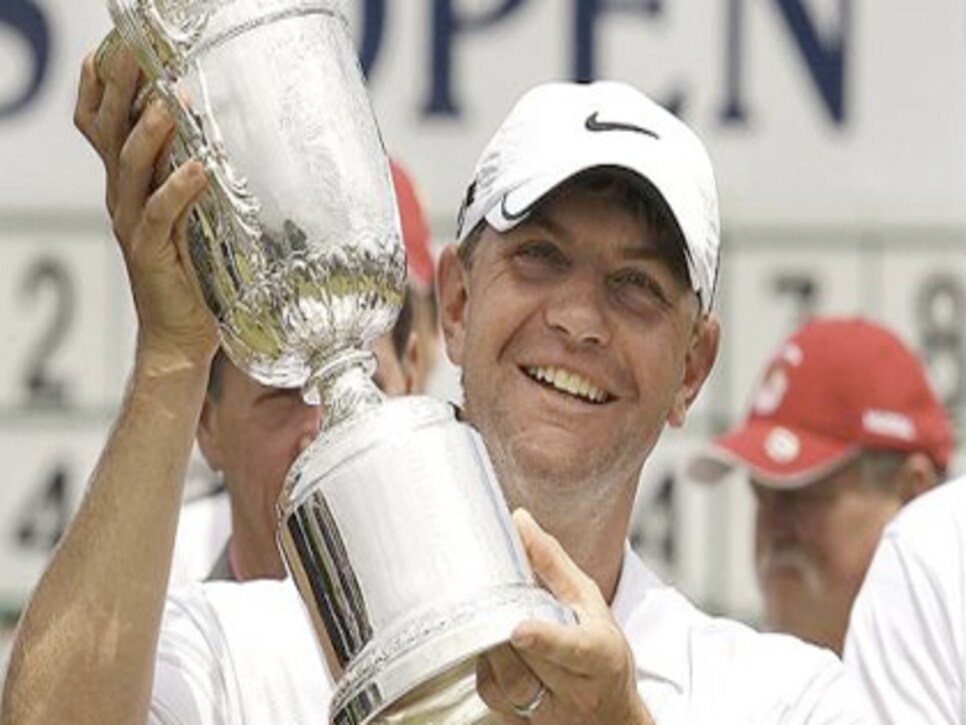 J.C.'s pink bike with a black basket that he rented for seven euros a day had more color than Glover. Which brings me back to a story involving golf while I was in Amsterdam.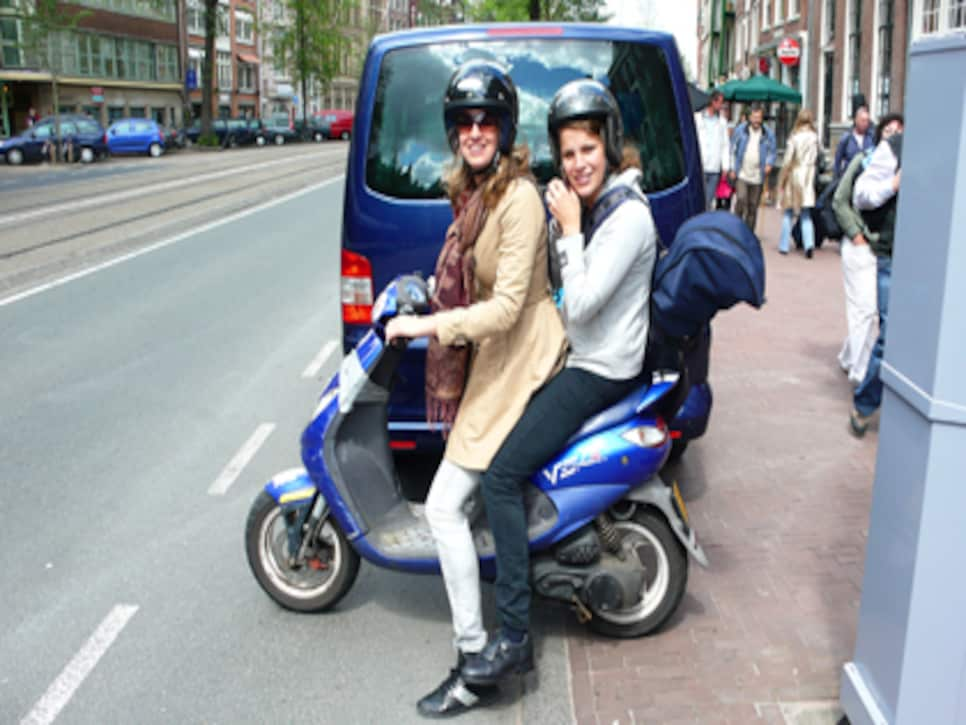 They were on their way to hit balls and they invited me to get on and go for a ride to the range. They said they needed instruction and that they wanted to play golf in New York some day. In the spirit of male bonding and a commitment to the crew, I passed. And away they went. Gone, like spring.